I grew up asking questions and wanting to solve problems. My late father allowed me to get away with what most people thought was unacceptable for girls in Africa. I could climb trees, ride bicycles, catch grasshoppers, grow plants and nurture insects in glass bottles. Lego construction, spot-the-difference and connecting dots were some of my favorite pastimes. My dad did not allow my mother to limit me to dolls, housework, cooking or domestic chores. If I could think it or dream it, I was encouraged to experiment with my ideas. I was empowered to be adventurous.
At 15, post O-Levels in Queen's School, Ibadan, Nigeria, I attended a Quaker boarding school in Saffron Walden, England, for my A-Levels. I met with a host of challenges: cultural, environmental, racial and gender. I was one of only two girls in my math and science classes. My math teacher once told me that I was wasting his time with my many questions because he thought I would end up being a housewife in Africa. I proved him wrong, finishing at the top of my class, graduating with a first-class in civil and structural engineering from the Queen Mary College University of London at 20 years old. I completed my doctorate in computer-aided design and draughting at the University of Bradford by 23 and decided to make a success of a career in engineering.

Upon completing my PhD, I pursued training to become a chartered engineer with Babtie, Shaw and Morton Consulting Engineers, as advised by my dad. I returned to Nigeria to volunteer at the National Service where I worked as a university lecturer. I quickly realized that the curriculum was largely outdated, lacked technological know-how and was far distant from the qualification I had. Democratization, domestication and domiciliation of technology can only be accelerated through adoption by highly skilled human capital. I became determined to close the gap of the dearth of human competence in engineering technology as well as stimulating collaboration between industry and academia.
In 1991, I founded Lonadek Global Services by happenstance. Lonadek is a multi-award-winning ISO 9001:2015 Certified Engineering Technology and Innovation Solutions Company that aligns people, technology, engineering solutions and services to create value for society. Organizations were using drawing boards on multi-million-dollar projects while the world had moved on to computer-aided design and draughting systems. Enhancing the local supply chain required advocacy and initiatives. Thanks to a reference from Engineer (Dr.) Olatokunbo Somolu and the support of Engineer Sola Alabi, I was engaged as an "in-house" consultant at National Engineering and Technical Company (NETCO) Limited (a joint venture between NNPC and Bechtel, Inc.). I was fortunate to be involved in the implementation of a multi-billion-dollar Technology Transfer Agreement (TTA) and that informed my decision on advocacy and meritocratic empowerment being key to knowledge transfer.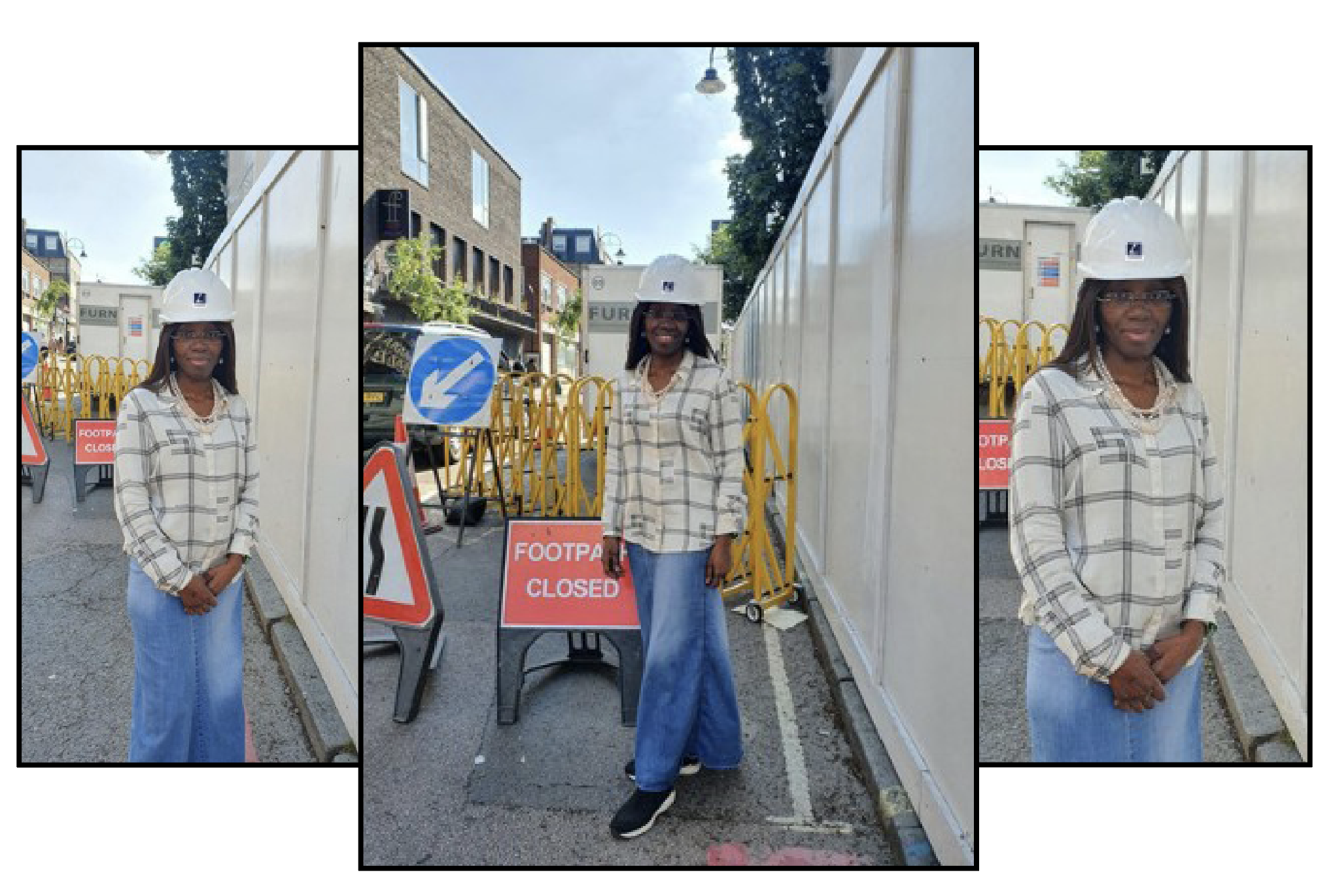 Today, at Lonadek, our Human Capital Development Initiatives (HCDIs) are meritocratic, and this has led to several success stories and testimonials. We have engaged in advocacy with the government, conducted a skills gap analysis, and provided the required training to close the gaps. We have significantly increased the number of locals and skills needed to engineer multi-million-dollar assets.
In 2005, due to a competency gap discovered in the process of recruiting young talents in Nigeria, we established a career counseling, industry awareness and youth empowerment initiative that we coined Vision 2020. Over the course of 15 years, "Vision 2020: Youth Empowerment and Restoration Initiative" empowered more than 100,000 youth in Nigeria. Through catch-them-young programs such as career counseling workshops, innovation competitions, industry awareness, site visits, empowerment activities and summer camps, we have improved the quality of top STEM talent that now delivers high-technology solutions. In 2016, post the Vital Voices GROW engagement in Tanzania, I made a commitment to seek girls in STEM to increase diversity in the energy, power, infrastructure, mining, and oil and gas industries. We open our offices to girls to participate in extracurricular STEM after-school activities on Tuesdays and Thursdays.
We established the Cedar STEM and Entrepreneurship Hub to enable the best STEM minds to develop their ideas into viable enterprises. We build capacity in diverse sectors of the economy for business growth and profitability. Having empowered over 100,000 STEM Talent and trained over 5,000 Engineers, we are now digitally upskilling over 10,000 African talent in Africa and Diaspora in collaboration with Microsoft, LinkedIn and GitHub. We have recently partnered with Amazon Web Services (AWS) on a re/Start program to bridge the cloud skills gap in Africa.
I am constantly working on exposure to new technologies. We want to transform societies and, more broadly, help Africa achieve its sustainable development goals. Talent to solve the complex nature of energy accessibility in Africa is a major concern. At Lonadek, we are focused on upskilling STEM talent through deploying technology to improve energy access in Nigeria (and more broadly, across Africa) being a priority.
My role models are Engineer (Dr.) Olatokunbo Somolu and my late father, HRH Oba Engineer Adebayo Idowu Onadeko, after whom the name of the company is coined (Ibilola-Onadeko). I also have very high regard for Sir Richard Branson and the late Steve Jobs for their contributions to entrepreneurship and information technology.
My greatest challenge in setting up Lonadek was facing corruption in a male-dominated industry. I have had to grow the business through acting as a subcontractor at NETCO for almost 11 years, consistent hard-work, collaboration and advocacy, which helped us overcome several biases. These obstacles have shaped the DNA of Lonadek, which is today known for its integrity and strong partnerships. My biggest landmark achievement is in the number of professionals that have been exposed to engineering technology through activities, projects, and initiatives of our organization. Most have been successfully engaged in Africa and all over the world. I have been involved in training Africans for the past 30 years to take up leading roles to compete globally. Upskilling STEM talent to optimize resources for the good of all motivates me.
My advice to women in STEM is that we must never be afraid of asking questions and speaking up. The best way to prove a detractor wrong is to remain focused and achieve one's goals. No one is going to create our future for us. With great support systems, mentors, coaches, role models and networks, it is a lot easier to achieve our goals. We must always be in continuous learning and development mode. Stepping out of our comfort zone into an exciting, fruitful and rewarding future is the best way to adventure through life.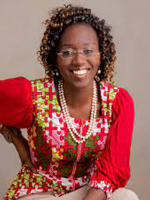 Ibilola Amao, PhD, is a council member and a fellow of the Energy Institute (EI) UK. She is also a fellow of the Institute of Directors, Institute of Management and Nigerian Society of Engineers. She sits on the IP Week board and is a member of the panel of judges for the Royal Academy of Engineering U.K. Africa Prize. Amao co-founded the Women in Energy Network (WIEN) and sits on boards as an engineering technology expert. She is a 2020 C3E International Energy Women of Distinction Awardee, Forbes Rising Star 2019, Vital Voices 2016 VV100 Fellow, a 2016 International Women Entrepreneurial Challenge (IWEC) Awardee and a 2016 Energy Champion, Vital Voices VV GROW, VV100, GAP 2017 fellow and WeConnect International certified member. 
3 Ways Technology is Going to Shape the Oil and Gas Industry
Free to Download Today
Oil and gas operations are commonly found in remote locations far from company headquarters. Now, it's possible to monitor pump operations, collate and analyze seismic data, and track employees around the world from almost anywhere. Whether employees are in the office or in the field, the internet and related applications enable a greater multidirectional flow of information – and control – than ever before.