The earth is perfect, and energy is always at our fingertips; that is the lesson to be learned from hydrokinetic energy. The motion found in the rivers, lakes and oceans around us is being used to generate environmentally friendly power sources. Though little is known about hydrokinetic energy compared to its solar cousin, scientists and engineers are developing innovative devices designed to harness this power.
An Abundance of Energy
There are various ways that this energy source is generated, depending on the water source. In-stream hydrokinetic energy generates electricity directly from the flow of water in rivers, inland waterways, irrigation canals and other man-made conduits. Turbines are submerged, tethered to other structures, or they might be floating within the waterway. Utilizing the horizontal flow, water passes through the turbine, which rotates on a shaft connected to the generator.
Marine hydrokinetic energy produces both thermal energy (from the sun's heat) and mechanical energy (from the tides and waves). Mechanical energy is based on the gravitational pull of the tides and waves, and is intermittent, while the sun's heat is constant, providing a regular source of thermal heat. Newer technologies are being developed to channel wave energy, which is sourced from wave movement and pressure fluctuations below the surface. These devices will be placed near the coastline, about 40 meters deep.
A major source of hydrokinetic energy is tidal energy. The development of dam-like barrages through estuaries combines with the fairly predictable ebb and flow of tidal currents to capture the water at high tide. When the tide goes out, stored water is then released at pressure through turbines. Projects along the Pacific Coast and Alaska are being developed with this technology. Tidal energy can also be harnessed through submerged devices that are similar to wind turbines.
Marine Energy Solutions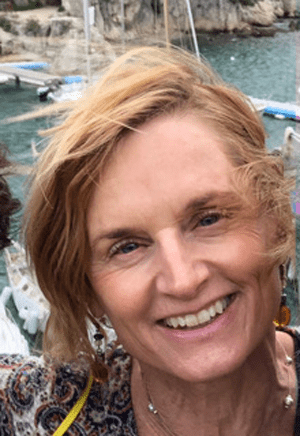 The U.S. Department of Energy's Water Power Technologies Office (WPTO) is the driving force behind new hydrokinetic innovations currently underway. Two talented female engineers are at the helm of these projects. Carrie Noonan heads up the WPTO's materials and manufacturing strategy. Her team is currently in charge of funding research and the development of advanced materials and additive manufacturing, including different composites and combinations of materials and 3D printing, to decrease the cost and increase performance of marine energy solutions. Her first deployment project is launching this fall in Hawaii. After an early career in telecom, Noonan pivoted to the DOE, which provided her with an opportunity to utilize her engineering and legal skills to help market a successful marine energy solution that will someday be as widespread as wind and solar. "I love the challenge of a new market where creativity and perseverance are important traits to help make a difference and grow the industry."
Though Noonan finds that she is still a minority in the room at work and conferences, she believes that men and women in the space should mentor new graduates and recruit new graduates by promoting STEM in early education. She led an internship program for four years at the DOE and recruited women as much as possible. "I have been pleasantly surprised at the number of women in the marine energy and hydropower space and have witnessed the desire and efforts made to bring diversity within the government as well as to our universities and industry. The National Hydropower Association's (NHA's) Women in Hydropower Mentorship Program is a great example of a successful and sustainable diversity program in the hydropower industry."
Noonan's colleague, Carrie Schmaus, echoes Noonan's sentiments. "My experience working in marine energy has been very rewarding, and I've found that, in general, my colleagues are supportive and advocate for a diverse workforce. However, because this is a STEM field, I have found myself to be the only woman in the room more than once, and I do notice that panels at conferences tend to include a greater proportion of men. That said, with a wider acknowledgement of this field's importance and a focus on increasing diversity, I am optimistic that the industry will better represent our society as time goes on." She believes that mentors play a huge role in helping underrepresented workers break into the industry.
The Blue Economy
Schmaus works exclusively in marine energy and oversees the Power at Sea portfolio for the Powering the Blue Economy Initiative. The Blue Economy is defined by the World Bank as "sustainable use of ocean resources for economic growth, improved livelihoods and jobs, and ocean ecosystem health." The DOE is investigating the role marine energy can play in enabling this sustainable growth. Schmaus is at the helm of the Ocean Observing Prize, a $3-million competition to provide resources for innovators to pair marine energy from ocean waves, tides, currents or gradients with ocean observing devices.
"I'm really excited about this prize because marine energy has the potential to power ocean observing devices that can tell us more than we've ever known about the ocean," Schmaus says. Competitors are currently in the build stage; creating energy-powered rechargeable autonomous underwater vehicles (AUVs) for hurricane monitoring. Schmaus also mentions other projects supported by the DOE, including Verdant Power's prototype test of a tidal turbine in New York City's East River, and Ocean Renewable Power Company's (ORPC's) prototype of a riverine turbine in Igiugig, Alaska.
Schmaus' lifelong love of the ocean led her to academic studies geared toward creating a positive impact on the future of ocean health. "I've explored research, law, policy and governance of the ocean, and determined that working in the government was the best way to use my skills to contribute to the greater good." As a technology manager with the DOE, Schmaus says she has found her calling as a public servant.
A Vast Expansion of Marine Energy
Schmaus and Noonan both see marine energy playing a major role in sustainable energy sourcing. "In the next 10 years, I believe we will see a vast expansion of observing capabilities driven by marine energy. This will mean our understanding of the effects of climate change on the ocean will be more complete, storms will be tracked with greater precision and even our weather reports will be more accurate," Schmaus says. She predicts that coastal communities will be able to leverage renewable energy to increase their resilience and dramatically reduce their reliance on fossil fuels. Noonan says that once policy and technological advances take hold, there will be a widespread adoption of hydrokinetic energy across the markets.
Headline photo: October 1, 2020 – Verdant Power's RITE project made the journey from New Jersey to New York City's East River with co-funding from the U.S. Department of Energy's Power and Technologies Office and the New York State Energy Research and Deployment Authority. Verdant Power's 2020 Roosevelt Island Tidal Energy Project features a TriFrame Mounting System and three fifth generation Free Flow System Turbines. (Photo by Paul Komosinski, Drone Altitude/for NREL.)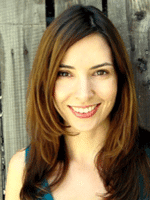 Claudia Melatini has been a content marketing writer in the private wealth, FinTech, and energy and renewables spaces for over 15 years. She has written for American Funds, Capital Group, LPL, RBC Wealth Management, Living Lela, Petnovations and more. Visit https://www.thepowerfulpage.com
3 Ways Technology is Going to Shape the Oil and Gas Industry
Free to Download Today
Oil and gas operations are commonly found in remote locations far from company headquarters. Now, it's possible to monitor pump operations, collate and analyze seismic data, and track employees around the world from almost anywhere. Whether employees are in the office or in the field, the internet and related applications enable a greater multidirectional flow of information – and control – than ever before.