In the past year, the energy geoscience community has experienced a proliferating trend of career transformations that are coincident with the evolving markets and global energy economy. My personal "energy transition" is not limited to developing an environmentally conscious career, enhancing sustainability practices in applied geological work and placing greater emphasis on the importance of carbon neutrality; it also means getting back to my roots.
I grew up in Wisconsin and spent a large part of my childhood outdoors because I loved being immersed in nature and observing natural processes. I can remember when I first began to notice pollution while I was growing up and wondering why it had to be the product of our progress! My father is an avid fisherman and the first time I refused to eat his catch of the day – mind you at the age of 10 – was because the local fishing hole turned bright green from algae that had bloomed from the runoff of fertilizers in the adjacent corn fields. Agricultural pollution manifesting itself in this way made no logical sense to me because I felt as a community we could produce, thrive and, most importantly, take care of our environment in lockstep – which included being able to eat fish from a clean water source whether it was adjacent to an agricultural implement or otherwise. These experiences carried on with me as I began my bachelor's degree at The University of Wisconsin-Oshkosh, where I chose to study geological sciences simply because I wanted to better understand earth processes, and I was a passionate steward of the environment who possessed a keen sense for natural processes.
It was not until I began my master's degree at New Mexico State University that I contemplated how I could use applied geology to make my living; shortly thereafter, I discovered the petroleum industry. Almost immediately after I started to take career steps in this direction, I found myself in a moral dilemma, knowing full well the environmental effects that accompany this industry in its practices of resource exploitation. However, I understood the importance of the petroleum industry and the necessity of petroleum resource exploration and production to support our modern western lifestyles and the global economy.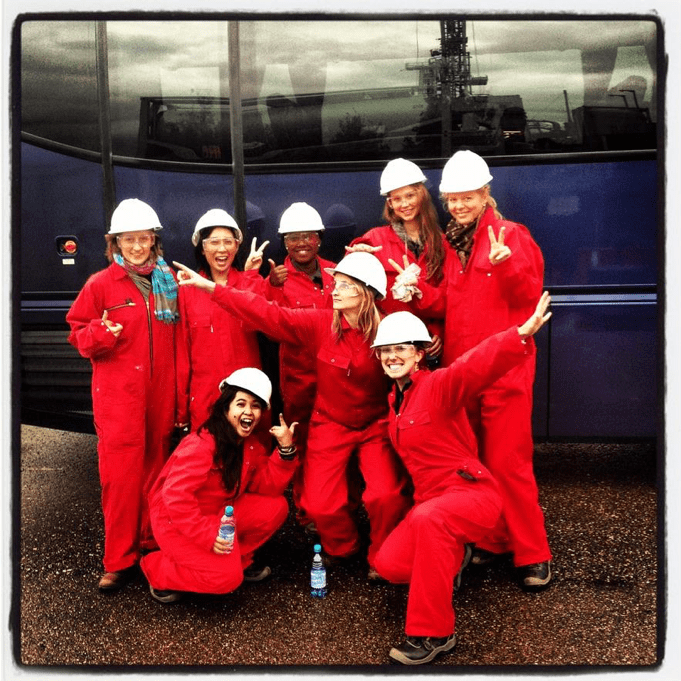 I spent nearly five years in the corporate petroleum industry and loved the experiences I had during this time, although my true passion and allegiance were always to principles and standards that aligned with sustainability and being environmentally conscious. Some of you may be thinking…why stay? Why continue to pursue research in petroleum for a PhD? The simple answer is that I continued to pursue a career in petroleum because I believe the traditional industry needs people like me. There needs to be a voice that speaks beyond the line of sight of financial executives and approaches challenges in exploration and production from a holistic, environmentally conscious perspective. How can traditional extraction procedures be improved from a safety, technological and environmental standpoint while still being affordable and economical from a business standpoint? How can I use my expertise in petroleum research to innovate and find new sustainable resources or to make existing green technologies even more environmentally conscious and economic?
These are all questions that I am currently focused on answering by refocusing my career and research. I am sharpening my focus on green energy and sustainability practices, which aid in reducing the traditional petroleum carbon budget, [and this] has led me on a path of self-rediscovery which makes me feel as though "I am finally home."
Aside from my career shift, I have begun to focus my research on challenges in carbon-capture-utilization-storage (CCUS) and short-mid-long term hydrogen storage with a small research team at the Australian School of Petroleum and Energy Resources, The University of Adelaide. Additionally, I am enrolled in a 100 percent virtual professional master's degree program in Renewable Energy & Sustainability Resources at Pennsylvania State University. In this program, I am learning the fundamentals and applications of renewable energy, which include sustainable innovation, energy policy, markets, regulation, ethical dimensions, solar and wind engineering, finance, economics, project management and more.
When the pandemic began in 2020, I had just finished my PhD in oil and gas research at the University of Texas El Paso, specifically related to salt-sediment interaction in South Australia. I could never have anticipated how impactful the pandemic would be for those of us working in the petroleum industry, having influenced and shifted the world order which is calling for reduction of our atmospheric carbon input in order to reduce the effects of climate change. The energy geoscience community as a whole is being completely re-calibrated and, while it is overwhelming and difficult to quantify the changes in the job markets at first, I believe that this is the right direction for not only energy geoscientists, but also humanity.
The process of "going green" does not necessarily come easy, even if your heart is on the green side of the energy spectrum. Through healthy relationships and behaviors, positivity and empathy for humanity, I strive for connection and mutual understanding. This genuine and purposeful interaction through podcasting, Energy Geoscience on SoundCloud & iTunes, and virtual coffee hours has enabled me to discuss my thoughts and ideas with some of the most brilliant and trusted people in our industry.
If you are looking to transform your career in a new direction, my best advice is to be authentic and open-minded. You need to drop the "should" dialog which can include things that you think you "should" be doing, living, being, etc. What can you do in this moment to take one tiny step toward honoring your passion and self-worth? Don't worry about what other people are doing… what makes YOU happy and gets you out of bed in the morning? What do you want out of life? What literature, magazine, podcast, website or social media page can you go to educate and inspire yourself? Who is empathetic and kind that you can reach out to for support? While this approach may not be appropriate for everyone, all of the personal time at home during the pandemic has certainly allowed me to ponder some of these questions while I quietly plant seeds for the future.
Headline photo: Life as a geologist (taken near Queenstown on the South Island of New Zealand).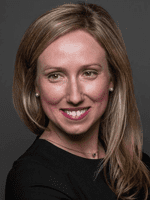 Dr. Rachelle Kernen is an energy geoscientist making contributions in the mining industry, applied academia and non-profit sectors. She is a geological specialist applying her skills in salt-sediment interaction and sedimentology to the renewable sector. Dr. Kernen is passionate about the energy transition, diversity-equity-inclusion (DEI), and science communication. Currently, she is an honorary research fellow at the University of Adelaide Australian School of Petroleum and Energy Resources working on green energy projects related to carbon-capture utilization and storage and hydrogen storage. Additionally, Dr. Kernen is working toward obtaining a professional master's degree in renewable energy and sustainability systems through Penn State.
3 Ways Technology is Going to Shape the Oil and Gas Industry
Free to Download Today
Oil and gas operations are commonly found in remote locations far from company headquarters. Now, it's possible to monitor pump operations, collate and analyze seismic data, and track employees around the world from almost anywhere. Whether employees are in the office or in the field, the internet and related applications enable a greater multidirectional flow of information – and control – than ever before.