When bp CEO Bernard Looney streamlined the corporate leadership structure in May 2020, it enabled Starlee Sykes, bp's president of the Gulf of Mexico and Canada, to move up a place, creating only two degrees of separation between her and the top job, a position that has only been reached by a rare few women. In fact, John Minge's predecessor, Susan Dio, was one of what Platts S&P refers to as the "handful" of female company presidents in the energy industry (one percent worldwide, according to Catalyst), holding the role from 2018 until her retirement in 2020.
Rather than speculating on the future, Sykes is focused on the task at hand – the Gulf of Mexico (GoM) and Canada are the highest revenue generating businesses in bp's upstream portfolio – while bringing qualified, accomplished women along with her. "In my current leadership team, 10 out of the 13 leaders are women. Many of my technical, operational leaders are women. There are a lot of really amazing men out there that have the emotional skills and are fantastic, but I do find the dynamic changes and, whenever you've got more diversity in the room, you can have a different conversation."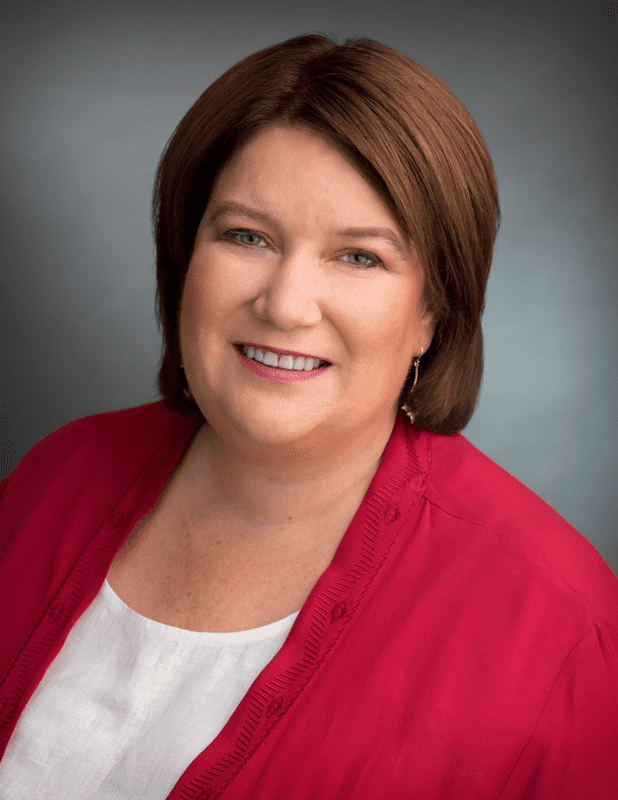 Sykes' role entails managing the profit and loss (P&L) of the Gulf of Mexico and Canada business, as well as oversight of bp's operations in the GoM, which include four, large operated deepwater facilities – Atlantis, Na Kika, Mad Dog and Thunder Horse (Sykes helped bring the south expansion online nearly a year ahead of schedule and $150 million under budget). Under her leadership, bp also saw Argos, a semi-submersible, floating production platform, which is the centerpiece of the $9 billion Mad Dog Phase 2 project arrive to the U.S. shores. bp's Mad Dog Phase 2 project is expected to come online in 2022. (Sykes was a key leader in the design of that platform.)
Sykes keeps her HUET certification current and typically flies offshore once a quarter to visit the installations, although COVID derailed all forms of travel in 2020. Now, in mid-2021, she is preparing to head offshore to visit the teams working to continue safe operations during the pandemic and to visit Argos in the yard at Ingleside, Texas. She will travel with key members of her GoM team, which includes the VP of wells, Sarah Gay; the VP of operations, Lori Knutson; and the VP of projects, Fiona Campbell.
Given the fact that the number of women in the offshore workforce has stayed stagnant at 3.6 percent for many years, Sykes' current team alone accounts for more women than she used to see in an entire hitch offshore. Having recently celebrated 24 years with bp, she joined the company in 1997 under cooperative education and internship programs, where she attended school for a semester and then worked for a semester.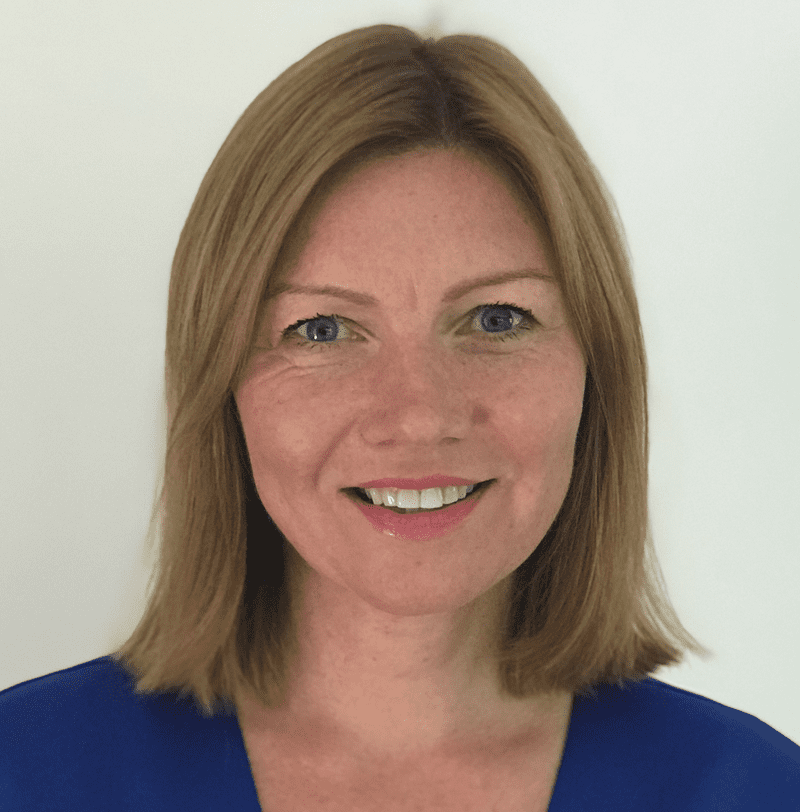 While still attending Texas A&M ('98) and working toward completing a degree in mechanical engineering, Sykes, who paid her own way through university, alternated attending school and working under internships with Mobil Oil, bp and TechnipFMC.
Having garnered two years of industry experience by the time she graduated, Sykes says she knew she wanted to work offshore in deepwater. She interviewed with a number of different operators and, thanks to her grades and experience, received offers from many of them, including bp.
Considered cutting edge at that time, deepwater was just beginning to be developed and the other companies wanted her to start onshore in a lower risk area; bp was the only one that would allow her to work offshore immediately.
"I spent a lot of time on boats and all different kinds of support vessels. My first job was what I would call a glorified repair person, fixing and installing subsea infrastructure, so I worked on boats where they didn't have any female facilities – for me to take a shower, it was necessary for there to be a man outside placed as a "shower watch" so that I could have privacy. I also worked on the pipelay barge where I was the only woman out of about 350 men. There were some tough experiences, but some really good, positive ones, too."
"bp was willing to put me in a deepwater role with the right support, which is why I joined," Sykes says, "but the reason I have stayed 20-plus years is because I have kept getting good opportunities. I am loyal to people, not necessarily to corporations. When I had challenges, such as personal choices or children (Sykes and her husband Al Vickers, head of bp's U.S. onshore wind business, are parents to three sons) or anything else, I was able to adjust things and make it work. There honestly was not a really good reason to leave." Having looked at other opportunities, Sykes says decisively, "I always found that what I had at bp was better for me at the time."
That includes the 14 years she spent in project management. "I did a lot of technical roles prior to progressing into leadership in a succession of VP positions and that was on purpose. I felt like – and probably more so as a woman in the industry – it was really important that I had the technical grounding and in-depth understanding of the industry and the technical aspects of my job, so I pushed continually for those more technical roles that would allow me to get that experience."
While Sykes believes field experience is crucial for anyone – male or female – she feels like it is particularly important for women to have the credibility it brings. "The reality, in our culture and our world today, is sometimes you will get challenged, if you're a woman or other minority in a non-traditional role, and so those jobs prepared me for that. I worked on some of our biggest deepwater assets. I was the asset manager for Na Kika, which was fantastic. I had full line of sight to all the technical and financial aspects of that asset, which was great, and really gave me the chance to try out my leadership and continue to develop and grow."
Sykes would like to see more women have that chance, particularly as it relates to offshore, where the numbers are so low. "I think there's more we can do. Some of it relates to our culture and our society and what roles we encourage women to aspire to, and some of it is just the nature of offshore work," she says referring to the rotation schedule, as well as the harsh and challenging environment. "As we get more women in leadership roles offshore and continue to increase the critical mass of women out there, I think there's absolutely no reason why it shouldn't change and be different. I think it will take a lot of focus, though; it won't just happen naturally. As I've seen over the last 20-plus years of my career, it's only going to change, if we really make an effort to encourage, attract and retain more women offshore."
With offshore expanding to encompass wind energy, as well as oil and gas, this is more critical than ever and the younger generation of women – and men – entering the workforce needs to be convinced that their skills will be transferable. This is not just wishful thinking. Sykes cites specific examples: Louise Jacobsen Plutt, senior vice president Hydrogen & Carbon Capture, Utilization and Storage (CCUS), and Ann Davies, chief operating officer of Lightsource bp, both of whom came from oil and gas backgrounds within bp. And then there is one a little closer to home – her own husband, Alistair (Al) Vickers. After a 20-plus year career in oil and gas with bp, Vickers transitioned from vice president of technical functions in the operation of bp's upstream business to lead the company's US onshore wind business, replacing Laura Folse, who retired in 2019 after a 37-year career with bp.
"There are multiple examples within bp and outside bp where people have transitioned," says Sykes. "It's a combination of there being jobs in oil and gas for some time to come and then, as these new businesses get created, there will be opportunities for those skill sets to be used [in renewables] as well."
Sykes believes that renewables, including wind, will become an increasing part of the energy portfolio over the next decade and points out that, like any major undertaking, these projects will take time. She emphasizes that the cash flows from the company's hydrocarbon business are needed in order to fund the transition. The intent of bp's leadership is to make its oil and gas production more efficient while at the same time developing new businesses, like offshore wind, and utilizing the technology it currently employs offshore.
"Hydrocarbons remain core to our strategy and we believe that there won't be a transition without oil and gas," says Sykes resolutely. "[They] very much need to be a part of the solution."
She is also firmly convinced that women need to have greater influence in the industry order to have a more successful energy sector going forward. "I think bp certainly is making a big effort, which I value and support," she says citing the company's 20 aims, 10 of which target net zero, and 10 of which focus on sustainability, and says Aim 14 focuses directly on greater diversity, equity and inclusion for bp's workforce and customers and reducing disparities that currently exist.
"We're doing some great things in that space, but I do think it's a longer journey than that," says Sykes, who tries to look at issues from two sides. "One is, how do you prepare women or the less diverse or the minority in a group to be resilient and successful and, in some ways, to be able to survive and thrive in environments that may not always be supportive? On the other side, how do you change society and the environment and the world to be more inclusive and to value broader characteristics of what a leader or what success looks like? I think to make a difference and to have more women and other diverse groups in CEO roles you need both. I'm big on women's empowerment but I think the way to do it is through inclusion." Citing data that shows women tend to be more likely to be CEOs in startups or companies that they create, rather than being promoted through the Fortune 500 ranks, Sykes says, "I think part of that is not about the women, it's about the corporate culture."
Having worked with former bp America chairperson Susan Dio, who was the first woman ever to lead bp's U.S. business, Sykes had an up-close view of the impact a female senior leader can have on corporate culture. Sykes, who knows Dio well, and worked with her many times over the years, says, "There's the perspective and experiences a woman might bring into the conversation that will be different than those of a man. I found that diversity of thought, new ideas and ways of approaching the problem really valuable. It was great to be on the bp America board when Susan was the chairperson," says Sykes, who still sits on the board of directors. "Just seeing how she would approach issues and how she would build alignment and engage with people was different and I thought very effective."
That brings us back to the Big Question of whether Sykes aspires to be CEO. "I'm 45; life is long. I am not retiring anytime soon, so I think it depends. I'm always looking for more challenges and interesting roles," she says. "This job I'm in right now, quite frankly, was my dream job. I always wanted to run a large business of this scale and so I'm having a great time. Equally, I'm always up for new challenges and opportunities. I've never been someone who self-limits."
Rebecca Ponton has been a journalist for 25+ years and is also a petroleum landman. Her book, Breaking the GAS Ceiling: Women in the Offshore Oil and Gas Industry (Modern History Press), was released in May 2019. For more info, go to www.breakingthegasceiling.com.
3 Ways Technology is Going to Shape the Oil and Gas Industry
Free to Download Today
Oil and gas operations are commonly found in remote locations far from company headquarters. Now, it's possible to monitor pump operations, collate and analyze seismic data, and track employees around the world from almost anywhere. Whether employees are in the office or in the field, the internet and related applications enable a greater multidirectional flow of information – and control – than ever before.