"The silence was profound," Barbara MacMullan recalls of the day Block Island switched from diesel generators to the first commercial offshore wind farm in the United States. "We were all gathered in the control room watching as, one by one, the generators were turned off and we switched over to the wind farm. One of the operators said, 'I can hear the birds.' That moment really stuck with me."
Up until that day, the island got all of its electricity from diesel generators, noisy machines that ran 24/7, 365 days a year. The generators burned approximately one million gallons of diesel fuel per year; fuel that had to be shipped in at the cost of the locals. "Our power costs were dependent on diesel prices. There were times when the cost was 50 cents per kilowatt-hour versus 12 cents per kilowatt-hour on the mainland."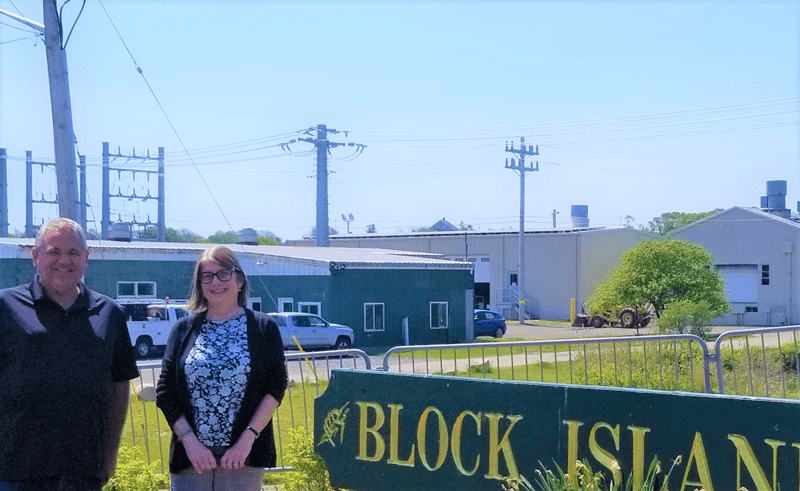 A Life in the Field
As the chair of the Board of Utility Commissioners on Block Island, MacMullan brings her experiences growing up around the oil and gas industry, as well as a passion for environmental science. Her father was operations manager of Exxon's largest refinery in Venezuela, where she spent most of her formative years. MacMullan finds similarities between her current island life and her experience living in an enclosed encampment for refinery employees and their families.
"Everyone knew everyone else – just like Block Island." As an environmental science major, her first college internship found her conducting a study in Amuay Bay, Venezuela. She followed her undergraduate natural resources degree with a master's degree in economics, which led her to become a consultant for the National Economic Research Associates (NERA), a major economic consulting firm in New York where her clients were primarily electric utilities. However, after meeting her husband, Henry DuPont, a Block Island resident, Barbara made the move to the island herself. DuPont had already erected his own wind turbine in the house he built on land purchased from his grandmother, who had owned property on the island since the 1950s.
Throughout her career, MacMullan recalls often being the only woman in the room. "When I started working as a consultant, women weren't allowed to wear pants to the office," she says. She recalls going to a meeting at a utility company in the South and not being able to attend the luncheon at the private club because women weren't allowed entrance. She is hopeful that times have changed, and that women can now enter any field they want, even if it's still largely male dominated.
"My advice would be to know your stuff, know your worth and don't be afraid to show it. My career path has been unusual in many ways but, through it all, I found ways to work on the energy and environmental issues that have always interested me."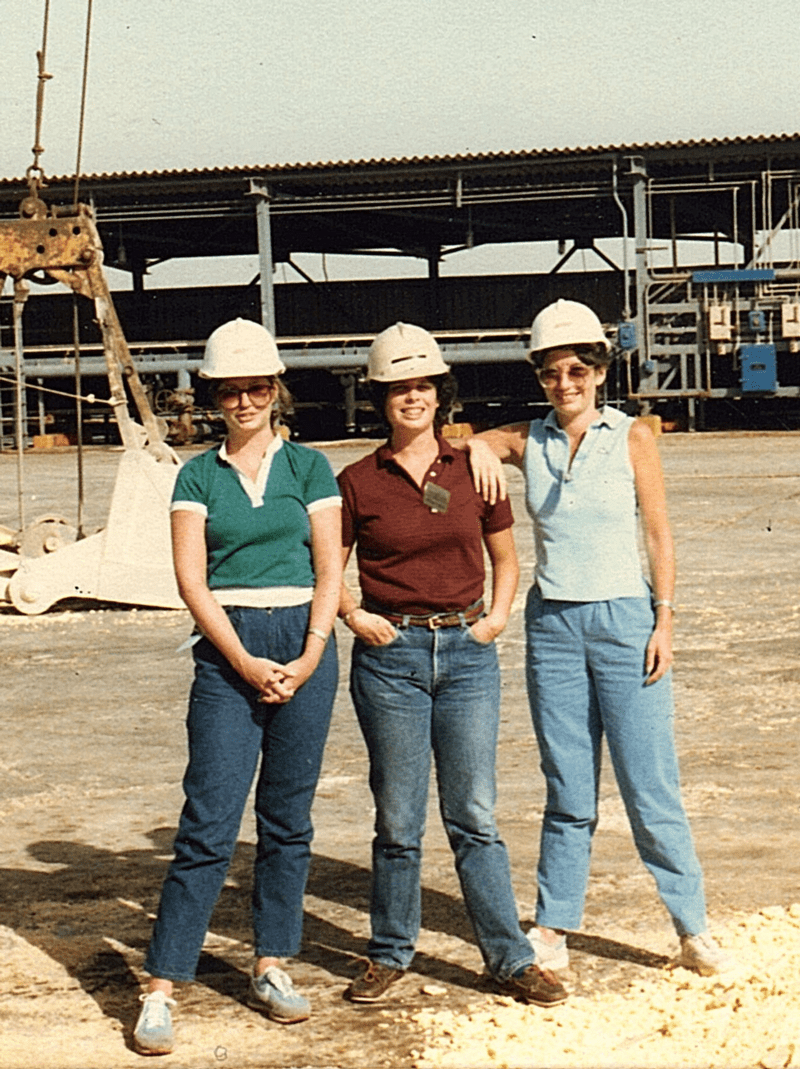 Treading the Environmental Path
In 2008, MacMullan joined Block Island's Electric Utility Task Group (EUTG), formed to investigate the economics of purchasing the local power company and converting it to a non-profit. In 2017, the town acquired two-thirds of the power company, in a vote to purchase of 168-166.
"The community was very divided," MacMullan says. "Some feared that the promised savings would not be realized. It clearly could have gone the other way, so the pressure was really on us to make sure the purchase was successful. It took another two years to transfer 100 percent ownership to a non-profit company based on the cooperative model. I am so proud of how successful we have been in providing lower cost, reliable power to the community."
The electricity comes from wind power – five 6-megawatt windmills located four miles off the coast of Block Island. The opportunity for the wind farm came from the state of Rhode Island encouraging renewable energy projects. Part of the legislation required that the winning project must solve the Block Island problem. In the event the wind farm isn't running, Block Island would be able to get energy from the mainland. Deepwater Wind (acquired by Ørsted in 2018) won the bid. Underwater cable was laid three miles offshore, with a connecting underwater cable that stretches twelve miles to the mainland.
The wind farm powers Block Island first, with any remaining power going to the mainland. The Block Island Power Company purchases power contracts from New England power suppliers with the best price and lowest risk. There was division in the community about the wind farm as well, with concerns about the impact on property values and the island's tourist economy. Those fears were not realized, and the wind farm has been a boon to the local economy.
The Benefits of Offshore Wind
"The wind farm has given us the environmental benefit of not worrying about carbon emissions, and we have stable electricity prices," MacMullan says. "Now we're talking 25 cents per kilowatt-hour versus 50 cents." She is seeing more people installing air conditioning, a luxury most wouldn't think of prior to the wind farm. With the city exodus during the pandemic, many people who owned summer homes returned to Block Island – only to sit outside the library in their cars, just to get high-speed Internet. However, thanks to the wind farm, broadband is being installed in every single house on the island due to fiber optics being included in the wind farm cable. "That will change life here," MacMullan says. "Right now, it's hard to work here because Internet access is both unreliable and expensive."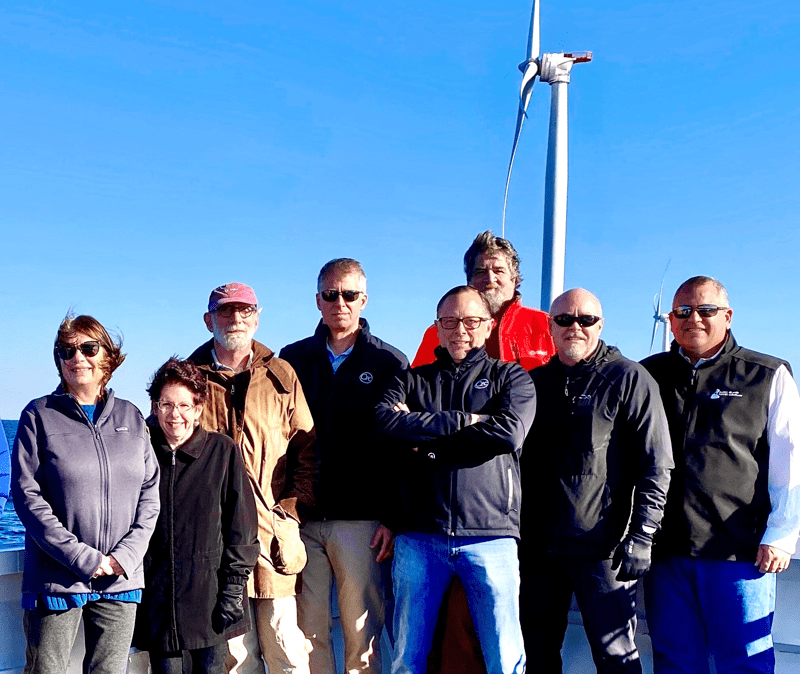 A New Future
Block Island's wind farm is inspiring other states along the Eastern border to follow suit. Projects are being planned for Massachusetts, Rhode Island, New York and Delaware. MacMullan predicts that Block Island will see a radical change in its population within the next five to ten years. The island, which currently has one thousand year-round citizens, traditionally sees a major uptick during the summer months. With more reasonable electricity costs and the ability to work from home, more city dwellers will make a permanent move to the island.
"There are a lot of development pressures right now. I think we're looking at how to manage the growth that's happening." Ever the environmentalist, MacMullan is assured that the conservation efforts in Block Island will take priority. "The Block Island Land Trust purchases open space. Almost half of the island is preserved. We have a lot of interesting issues to work on, [such as] how to promote good growth. It's a happy problem to have."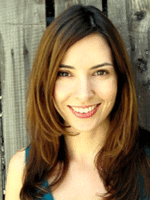 Claudia Melatini has been a content marketing writer in the private wealth, FinTech, and energy and renewables spaces for over 15 years. She has written for American Funds, Capital Group, LPL, RBC Wealth Management, Living Lela, Petnovations and more. Visit https://www.thepowerfulpage.com
3 Ways Technology is Going to Shape the Oil and Gas Industry
Free to Download Today
Oil and gas operations are commonly found in remote locations far from company headquarters. Now, it's possible to monitor pump operations, collate and analyze seismic data, and track employees around the world from almost anywhere. Whether employees are in the office or in the field, the internet and related applications enable a greater multidirectional flow of information – and control – than ever before.