Over the last two years, traditional context for decision-making has fundamentally changed, and business leaders worldwide have been thrust into a historic intersection – adapt
or forfeit.
The oil and gas industry, in particular, is facing challenges and uncertainties that demand immediate proactive and reactive decision-making. Oil and gas majors on both sides of the Atlantic held annual shareholder meetings at a time when they were under immense pressure to set short, medium and long-term climate targets consistent with the Paris Agreement.
Oil and gas is an industry historically reluctant to change, yet one in most need of restructuring for three key reasons: The Great Crew Change, which is the mass of geophysicists and engineers that are aging out and retiring; technical advancements like artificial intelligence; and evolving business drivers such as increasingly inhospitable political and geographical environments. Failure to adapt quickly to these changes can result in severe repercussions to the environment and the health and safety of employees.
The Great Crew Change
An estimated 50 to 71 percent of the oil and gas workforce is 50 years old or older and have retired or will retire in the next few years. They'll take with them an extensive array of skills and experience. The COVID-19 pandemic made it worse. In the United States alone, the industry has lost 107,000 jobs since 2020, most of which may take years to return.
The industry is turning to millennials, which account for over a third of the U.S. labor force; however, that generation has an overwhelmingly negative opinion of the oil and gas industry and doesn't see a future there. This demographic seeks far more than a healthy paycheck. They want their work to positively impact society, so they set their sights on companies that prioritize the environment, diversity and equality, and corporate social responsibility – big asks for the oil and gas industry. But it can be done.
Financial and health wellness benefits are high on millennials' lists of must-haves. Student loan assistance, 401(k) contributions and wellness programs are high on their lists, as are financial education programs and job training for professional development. They like to see opportunities for advancement – a clear career path. It may seem over the top but it is important to adopt benefits – such as employee concierge services that include running errands, travel planning, shopping and auto services – that affect work-life balance, decrease stress and burnout, and improve overall wellness. Millennials are also attracted to companies with an exemplary corporate culture built on empathy, diversity and social responsibility.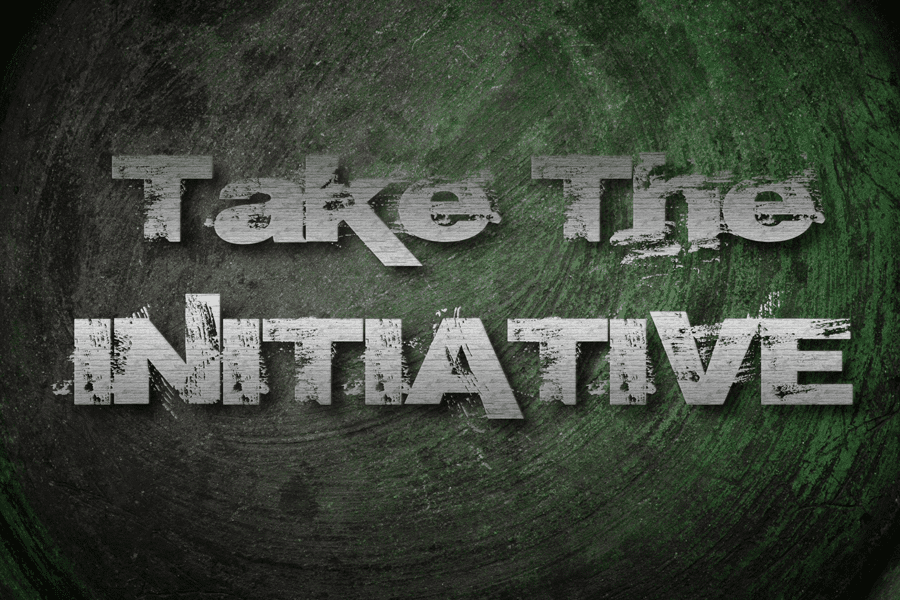 Technical Advancements
The Great Crew Change has been a demographic time bomb driving the adoption of new technologies, including Industrial Internet of Things (IIoT), augmented reality (AR), artificial intelligence (AI) and blockchain, among others. New technologies have become key strategic enablers of competitive advantage, and progressive, tech-driven millennials love to get their heads and hands on them. Millennials also communicate differently than other generations. They prefer to use social networks, instant messaging, blogs and wikis – all the technologies and platforms they cut their teeth on growing up.
Adopting new technologies means CIOs have become responsible for capturing value from technologies, which may require upskilling and reskilling employees and making a change in operating model. There are three smart tactics that can make the transition run more smoothly: 1) create an ambassador program; 2) engage employees in the decision-making process; and 3) make it fun.
Ambassador programs are powerful internal marketing programs run by engaged and enthusiastic employees. They are the influencers sitting at the elbow of the executive team that carry the brand message or corporate vision for other employees. They are also instrumental in encouraging employee involvement in decision-making. Although the final decisions are made on the executive level, it builds trust and frees the executive team to focus on other areas of the company.
Evolving Business Drivers
For various reasons, oil and gas well permits have fluctuated wildly over the last year and will continue to do so. President Biden's pledge to confront climate change put a damper on the industry, but sanctions on Russia in the face of the Ukrainian conflict have the industry being pushed to increase drilling amid surging gas prices.
Industry executives are pressed to find new ways to adapt. It would be prudent to evaluate risk and resilience to determine what is working well and what actions can be taken to correct any failures. It's helpful that the portfolio of products is relatively small, with very few new product introductions. It makes facing turbulence a bit easier to manage.
In taking into consideration the needs and safety of employees, executives can adjust operations and models to satisfy market conditions with an end goal of maintaining stability and growth.
Making the Changes
There are no silver bullets for addressing these three very diverse industry transformations. Still, maintaining an innovative and agile mindset leads the company away from traditional, bureaucratic leadership and places emphasis on learning cycles, improvement and customer or end-user value.
Despite the challenging conditions over the last two years and any potential challenges in the future, the oil and gas industry is resilient. Whether the lead-up to change is subtle – changes in technology, the rise of new competitors, a shift in laws or regulations, chemicals, process equipment or underlying economic trends – or a raging pandemic, the oil and gas industry will evolve and amend.
When the new era of oil and gas pulls back the curtain of change, it will reveal a laser focus on optimizing businesses and executing projects. The industry is undergoing significant shifts and embracing change, and managing it well ensures organizational dexterity. Organizations with a culture built to expect the unexpected can weather most any event – even extraordinary situations like a global pandemic, a sluggish supply chain or a net zero mandate.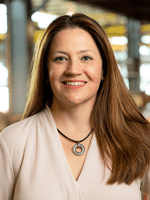 Kendra Lee has served as chairman of the board for Merichem Company since 2012 and CEO since 2014. She has worked for Merichem Company for over 25 years, beginning her career in the research laboratories. Lee continued her progression in Merichem Company in chemical sales management and the corporate functions of treasurer and corporate secretary before being appointed to serve on the board of directors of Merichem Company on April 29, 2010. Lee received her Bachelor of Science degree from Texas A&M University and her Master of Business Administration (MBA) from the University of Houston. 
3 Ways Technology is Going to Shape the Oil and Gas Industry
Free to Download Today
Oil and gas operations are commonly found in remote locations far from company headquarters. Now, it's possible to monitor pump operations, collate and analyze seismic data, and track employees around the world from almost anywhere. Whether employees are in the office or in the field, the internet and related applications enable a greater multidirectional flow of information – and control – than ever before.