I was a child raised in a country ravaged by war. In instances when the world was bleak, I saw color in the skies, not far from my horizon. In a silent world, color was my subconscious motivation for a better future. I dream in color.
I faced adversity, but overcame it with determination, hope and hard work. As dreams manifested themselves into opportunities, I learned to dream bigger but also recognized I was not alone on my journey. I was able to overcome adversity with the help of strong, unwavering women who helped me pave my journey toward my dream. Women empowering other women, history in the making, a future climbing.
Throughout the years, I have met amazing women who have also overcome adversity, gained momentum and earned admirable reputations in their respective fields. As we discussed our careers, there was a common denominator: We were empowered by other women who also aimed to succeed in something greater.
In a competitive world, where countries vow to be smarter, bigger and better than the others, a singular trait arises that's similar to business. Attract the best talent, secure it and utilize it to be great. Yet can the United States – or any country – be greater if it is bound solely by the ideas that are produced predominantly by men? Consider women, like Judith Love Cohen, who have proven to be heroes since they helped create the guidance system that rescued the Apollo13. Love Cohen represents the strength and contributions that women can make that extend beyond our universe. Women empowering women is key to opening doors and opportunities for greatness, not limited by gender restrictions. I may not know Love Cohen, but I know women like her, women who need the opportunity to demonstrate how they can make the world better.
Throughout my life, I have witnessed the resiliency, commitment and ability of women and their contributions to the world. They are women of many colors and different life paths; yet together they form a remarkable projection. We can be great. Yet, this journey is further complicated by other gender restrictions, such as wage gaps and workplace opportunities, even when women such as Judith Love Cohen have helped save the day.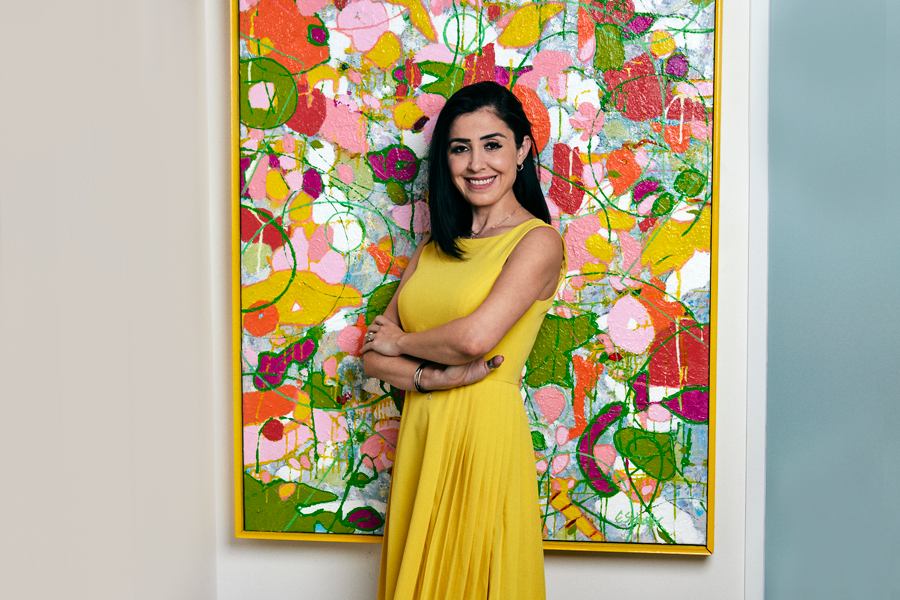 Why are women key for empowering other women? We understand the journey. We walk together on the road for equal opportunity. I have been empowered by other women, all of whom deserve to be recognized and serve as examples that expand societal and economic greatness. This can continue by further embracing the talents and abilities of those women before me, during my lifetime and those future women who hope to continue to pave the way so other women no longer have to be empowered; they will be in power.
The face of success wears different smiles and reflections, and I am a testimony of some of them.
Commencing with my journalism teacher, whom I affectionately call Mrs. J, who patiently taught a non-English speaking student to speak her mind, share opinions and, most importantly, not to be inhibited by a language barrier. She consistently voiced, "In America, you speak your mind, share your opinion, unafraid." In unrelenting determination throughout my career, I have been empowered by always reminding myself to be unafraid of speaking my truth.
As words speak power, it is wise to learn how to apply and use them properly. Karen Garett, a project management director for Twin Eagle Resource Management, a leading North American energy marketer and midstream company, is a workplace professional who has mentored me as I navigated the complexities and challenges of the business world. She promotes others through professional growth, motivation, self-representation and genuine kindness. She is a woman who continuously seeks to help others, paving the way for other women.
As my journey prevails, I look back at the women who have touched my life and who helped better me. I feel to the core the embodiment and strength demonstrated by Jan R. Cohen, who abandoned her dream of being a journalist to become an established attorney and opened her own firm, The Office of Jan R. Cohen, giving voice to families and women facing life's tribulations.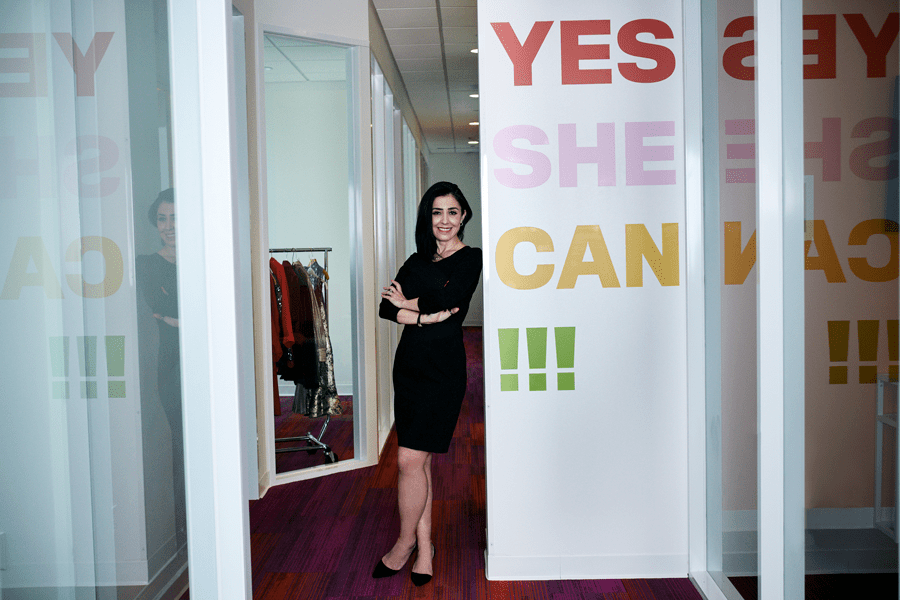 This same woman also helped mold my aspiration and enabled me to walk comfortably into SheSpace, a coworking space for female entrepreneurs and business professionals in Houston. It is a vibrant, colorful space dedicated to women like me. It is owned and managed by Stephanie Tsuru, where her voice, and all she embodies, is written on the walls in creative expressions, such as "YES, SHE CAN." This work setting is a powerful reminder for me of when I first stepped into SheSpace and recalled my childhood where the colors I saw were those of war. I still remember closing my eyes to dream of being surrounded by a garden full of color. At SheSpace, I found color all around me, not savaging the people and world I love but instead embracing me in bright colors, full of life and opportunity. Tsuru and SheSpace heighten an important element. There is a space where all women can brainstorm and build success but, most significantly, make a mark in the world, so all can hear us loud and clear. We are bold, energized and ready.
I am ready to build my dream of establishing a successful, safety-focused staffing and recruitment agency. Ossy International, Inc. is an idea that has formalized itself as a company filled with promise and attainment. As with all important ventures, a great foundation is not built alone. I have found myself working closely with other women, who share my determination and vision of success. Women such as JoAnna McCune, who has supported my resolve to build Ossy International, meanwhile forming her own business, Phoenix360 DOT Operating Authority LLC, which helps companies successfully establish their identity in the Department of Transportation (DOT) world and educate them on the DOT regulations established to protect the general public, roadways and drivers. Together, hand-in-hand, we are forming companies in male dominated industries and, as we collaborate on our visions and craft our dreams, we are examples [that illustrate how] women working selflessly with each other can break barriers.
Similarly, Sarah Bunjaku began her career at 10 years old and, amid adversities and obstacles, as a student at the University of Houston has gone on to become a double major in finance and supply chain management. This young woman has a bright future as she seeks to make an impact. Bunjaku has strongly contributed to Turtle Care, a non-profit organization founded by Ossy International.
I see and recognize the women who have empowered me. It motivates me to share my experience so others can realize women empowering women is real and impactful. It is not solely about running Ossy International, Inc., but also ensuring other women are successful in running their businesses. If they succeed, then we all succeed. This passion is a bright torch that should be carried forward, a light that should shine on the attainment of women-owned businesses and women in managerial positions. This light can amplify the vast opportunities and improvements our great nation can achieve by incorporating women equally into a competitive world.
As I enter into business ownership, I paint my brush with the colors that remind me of my principles:
Blue: Trust, Peace, Loyalty, Competency

Green: Natural, Healing, Freshness, Quality

Yellow: Happiness, Warmth, Cheer

White: Clean, Simplicity, Innocence, Honesty 
Photos courtesy of Pam Ashley Photography.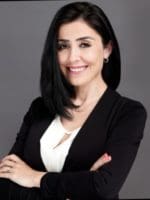 Shecky Ray is the founder of Ossy International, Inc., a woman-owned oil and gas recruiting firm based in Houston, Texas, encompassing all three sectors - upstream, midstream and downstream - with a focus on safety and compliance. Ray holds a Bachelor of Science Business Management and an MBA form University of Houston and has over 17 years' experience in the oil and gas industry. Website https://ossyintl.com. Contact shecky.ray@ossyintl.com. 
Ray is also the chairman and founder of Turtle Cares, a nonprofit organization dedicated to improving the environmental ambiance of Houston schools, where 78.45 percent of students are economically disadvantaged. Turtle Cares believes no one views the world as bright or as pretty as a child. Bring color into their world: Invest in our children, invest in improving their learning environment. Website: https://ossyintl.com/turtle-cares/.
3 Ways Technology is Going to Shape the Oil and Gas Industry
Free to Download Today
Oil and gas operations are commonly found in remote locations far from company headquarters. Now, it's possible to monitor pump operations, collate and analyze seismic data, and track employees around the world from almost anywhere. Whether employees are in the office or in the field, the internet and related applications enable a greater multidirectional flow of information – and control – than ever before.