In addition to a long career as a journalist, I became a petroleum landman (emphasis on "land" – feet firmly on the ground) 10 years ago. I love the research aspect of the job, which I like to describe as part genealogy, part detective work. In my experience, despite the title, land work is pretty evenly divided between female and male "landmen" but, when I began looking at other sectors of the energy industry, I found that definitely was not the case. My journalist's curiosity was piqued, and I began indulging my passion for research, thinking I would write a book that was a broad overview of women's contributions to the energy industry.
I went on a search for some of the first women to work in the oil and gas industry and happened upon a Scottish woman named Pat Thomson, who was 72 years old at the time, and still working offshore in the North Sea as a materials and logistics superintendent. I was intrigued. I had to find out more about a job that would motivate someone to work in such tough, hazardous conditions during what most people would envision as their golden years.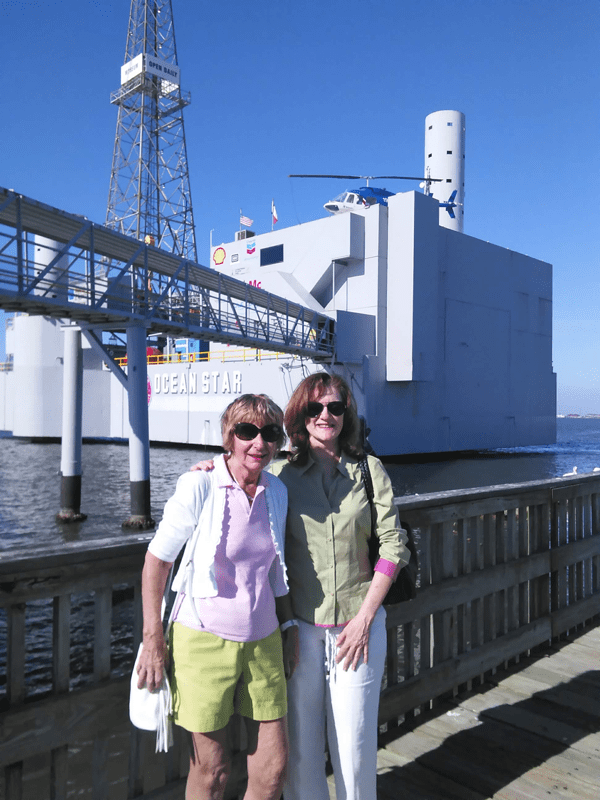 After interviewing Pat, who became a dear friend, and later meeting her in person, I was inspired to write Breaking the GAS Ceiling: Women in the Offshore Oil & Gas Industry (Modern History Press; May 2019) in which I profile 23 women of various ages, backgrounds, ethnicities and roles, most of whom have achieved "firsts" in their fields.
Women comprise roughly 22 percent of the oil and gas workforce, and women who work offshore are a micro-minority, representing a mere 3.6 percent of those employed. In this issue, we focus on some of those intrepid women and the jobs they do, miles out at sea – sometimes the only woman in a crew of hundreds – to bring oil and gas back to our shores and power the energy industry.
After she was made redundant at 73, Pat Thomson's life took a different turn and she never had the opportunity to work offshore again, as she had hoped, but she has continued to be an inspiration to other women who, like Pat says, "Need a challenge and love to be in action." Pat, who turns 80 this month, is reading this from bonnie Scotland. Happy birthday, Pat, this issue is dedicated to you!
Rebecca Ponton has been a journalist for 25+ years and is also a petroleum landman. Her book, Breaking the GAS Ceiling: Women in the Offshore Oil and Gas Industry (Modern History Press), was released in May 2019. For more info, go to www.breakingthegasceiling.com.
3 Ways Technology is Going to Shape the Oil and Gas Industry
Free to Download Today
Oil and gas operations are commonly found in remote locations far from company headquarters. Now, it's possible to monitor pump operations, collate and analyze seismic data, and track employees around the world from almost anywhere. Whether employees are in the office or in the field, the internet and related applications enable a greater multidirectional flow of information – and control – than ever before.