How can I describe a typical day in my life when no day resembles the day before?
As an entrepreneur, I wear multiple hats every day; however, I do realize that, no matter what I do during those 24 hours, my day has a common theme and that is maximizing the use of my greatest assets, which are my mind, my time and my communities – and I bet these are your greatest assets, too.
My mind is my superpower. Along with that, owning a growth mindset is a must-have for entrepreneurs, such as myself, especially in the never-ending evolution of digital technologies. In fact, adopting such a mindset should be a must for anyone who wants to make an impact on whatever they are doing.
Every day, I focus on learning how to push boundaries and train my mind to become more creative and productive. One of my favorite ways of achieving this goal is taking on new challenges while realizing that there will be many unknowns along the way, as well as successes and failures. You may think this is counter-intuitive, as we are taught in schools, by our parents, our employers, and even society in general to minimize risk with knowing-it-all before pulling the trigger on any project. I agree with that to a certain point. If we don't take risks, there won't be any learning, and there won't be any growth.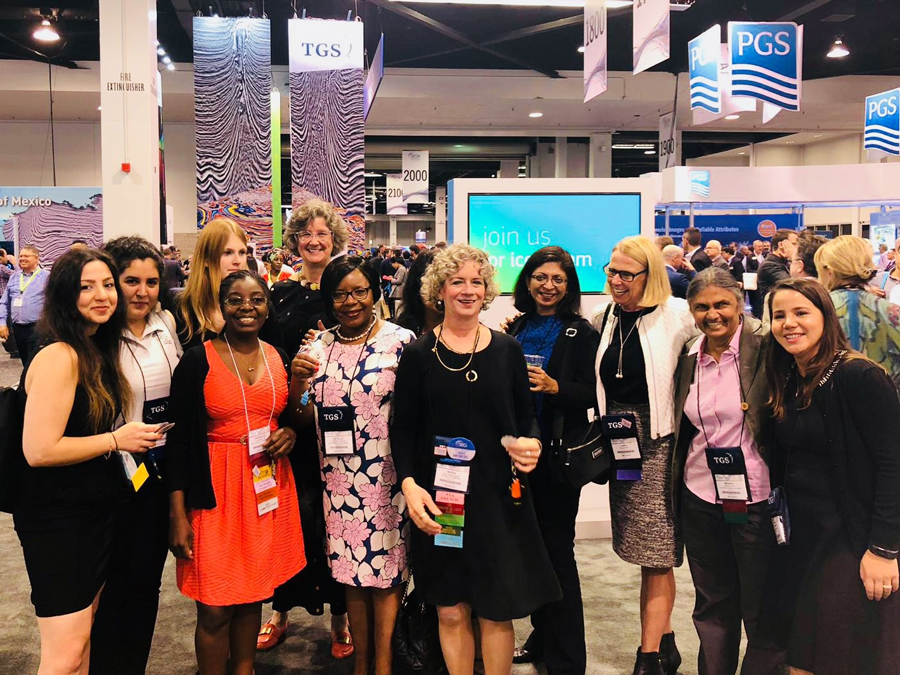 It is my belief that the largest leaps of growth happen when we are covering new ground. Immigrating in my early 20s to a country 10,000 kilometers (6,000 miles) away from my home country, and where I had no acquaintances, is a prime example of such an opportunity for growth. I immigrated to follow my passion into the world of energy and to overcome the limitations that women in my home country face in this sector. I left behind what I knew by heart to embrace the unknown.
Quitting my corporate job and becoming a founder of Meta, an energy-tech startup, is another prime example. I armed myself with the traits and skills I gained during different stages of my life. I combined the emotional intelligence developed in my childhood with the grit and agility of an immigrant and topped it with endless humility and scientific knowledge acquired over the course of my academic tenure and industry experience to cross the hidden bridge between being a scientist and a scientist entrepreneur. To date, my entrepreneurship journey is one of the greatest growth opportunities I have experienced in my life both personally and professionally. As the years go by, I am becoming more and more aware of the power of my mind. As a founder, every day I set extraordinary goals to propel the power of my mind and, at the end of the day, I evaluate how I did. That is a routine that keeps me on track in fulfilling and increasing my potential.
Every day, as an entrepreneur, I use my second greatest asset – time – as if there will be no tomorrow, but with an optimistic outlook. I schedule my time to be allocated to activities that have the biggest impact. My days start early and finish late. As an automatic habit, I plan my day the night before, making sure there will be a few continuous hours in which I can do focused work, no matter what the tasks at hand are. The task could be in the stream of product development, finances, human resources, marketing, customer service or sales.
Every day the tasks are different. The changing nature of the work I am doing on a daily basis keeps me on my toes. I tackle what has to be done in the most efficient way to safeguard my valuable asset of time. What is left from the day will go toward investment in my other two assets: mind and communities. In my long days of work, I also schedule some time for self-reflection, where I get to be present in the moment. It can be a workout session, a brisk nature walk, drinking a rich coffee in a favorite cafe or even cooking a perfect meal.
Not all of what entrepreneurs do is glamorous. In fact, most of the tasks are not; they just need to get done. What makes entrepreneurship so unique is the multi-dimensionality of the work in an uncertain setting in order to get closer to realizing a vision, one day at a time.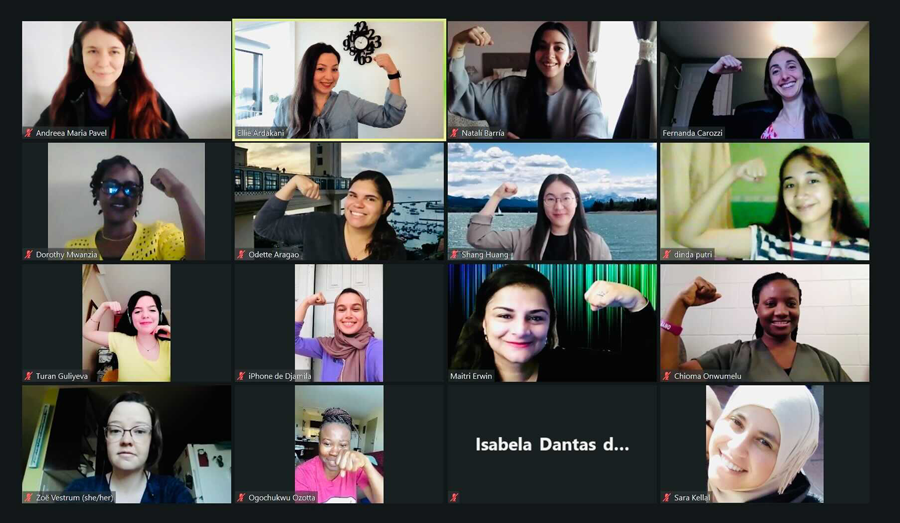 And, at last, my greatest asset is one of communities. They are what make us feel united and turn our vulnerabilities into future success. We all want to be in environments that establish a sense of belonging and purpose. I volunteer many hours to the communities that are aligned with my values and causes, such as professional development, supporting underrepresented groups, establishing DEI practices, or purely development of scientific breakthroughs and disrupting technologies. By being part of such communities, not only do I help others to grow and capture opportunities, but I am also able to grow along with them and expand my opportunities.
On average, I allocate six to 12 hours a week (and, yes, that includes weekends) to volunteer, nourish and participate in my communities because I know I am as strong as they are. Everyone I know in my network is a bridge to someone else who may be able to open doors to opportunities that otherwise may stay locked forever. I am a part of communities such as Women in AI, Society of Exploration Geophysics, SEG Women's Network, European Association of Geoscientists and Engineers, APEGA, MaRS Discovery District, and Invest Ottawa, to name a few.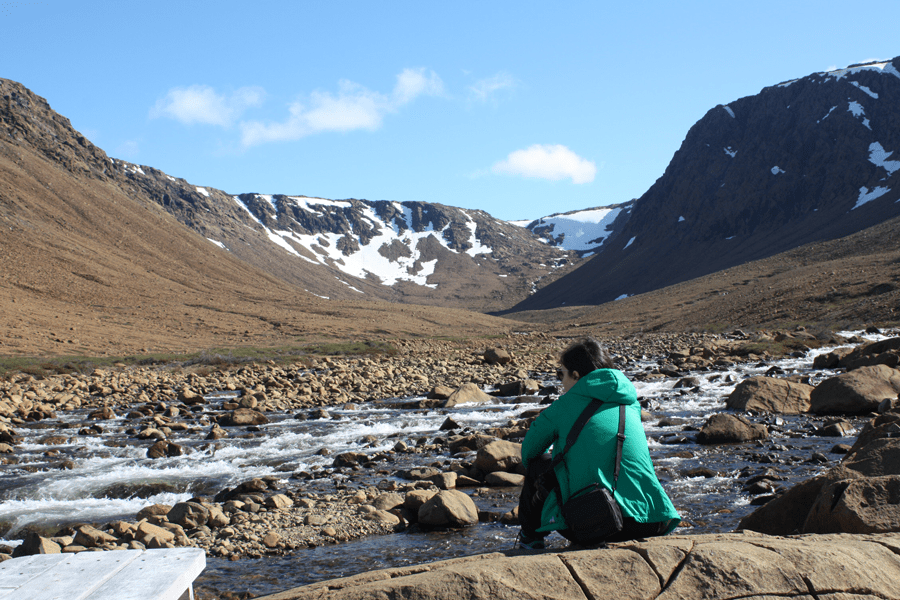 All that said, no matter what I do on a daily basis, I always keep in mind to have a positive impact and move the needle forward. If my talks, one-on-one chats, articles or social media posts can inspire someone to do better for themselves and others, if the digital products we create solve problems for customers, if I can create opportunities for others in any way, I would feel satisfied with myself. And, if I can outcompete myself, then I feel like a million bucks.
In life, it doesn't matter where we come from. It matters where we are going and how we leave the world behind us. That is what I would call an entrepreneurial mindset. And the beauty of it is that we don't even have to be entrepreneurs to have this mindset. We have one chance in this world to reach our potential, achieve our extraordinary goals, and build a better future for the next generation. We must not waste this chance but use it to make our mark and write a story worth sharing.
Headline photo: At my home office, preparing for my talk at the APEGA Nexus Conference (2022).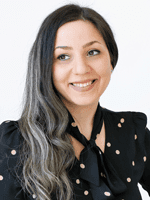 Dr. Ellie Ardakani is an award-wining energy-tech entrepreneur and a published geoscientist, passionate and committed to the incorporation of digital technologies to increase the return on investment of both data and human capital in the energy sector and beyond.
Ardakani cofounded Meta Innovation Technologies in 2017, a tech company dedicated to empowering the energy and mining industries with web-based technologies for immersive staff training and AI-augmented data analytics. Prior to Meta, she excelled in various roles at energy and associated service companies such as IOOC, Athabasca Oil Corporation and ESG Solutions.
Ardakani holds a PhD in exploration geophysics from the University of Alberta. She is the SEG JEDI executive committee member, past chair of SEG Women's Network, Women in AI – Ottawa city lead, Mentor for AGU Mentoring365 program, and an active member of APEGA and many more societies and communities. In 2019, Ardakani was a recipient of the "Immigrant Entrepreneur" award from the city of Ottawa. In 2020, she was recognized as the Ottawa "Founder of the Year" by the Bootstrap Award committee. 
3 Ways Technology is Going to Shape the Oil and Gas Industry
Free to Download Today
Oil and gas operations are commonly found in remote locations far from company headquarters. Now, it's possible to monitor pump operations, collate and analyze seismic data, and track employees around the world from almost anywhere. Whether employees are in the office or in the field, the internet and related applications enable a greater multidirectional flow of information – and control – than ever before.