By 2017, I had been working in my father's company, Worldwide Oilfield Machine (WOM), for over ten years and had been recognized as the 2016 Woman of the Year by the Indo-American Chamber of Commerce. I'd started in HR and gradually made my way through every department and visited every WOM global location. It was the best on-the-job training I could offer myself. Not only did I get to know the people, but I also understood the minute intricacies, gaps and strengths of our business. I made steady changes to increase WOM's growth, and those changes were appreciated within WOM and got attention in society. My passion was to help the company grow, to become more efficient, and to expand with a focus on legacy. I didn't have an official title, but, boy, did I have a vision.
Our salespeople were playing it safe, focusing on the same old clients and legacy customers, but I knew the technology we had developed would benefit larger players as well. Herein lies the struggle within any company, and especially within a family business like ours. How do you assert your position and ideas and implement innovative avenues of progress, especially as a relative newbie and a woman, in a collaborative way?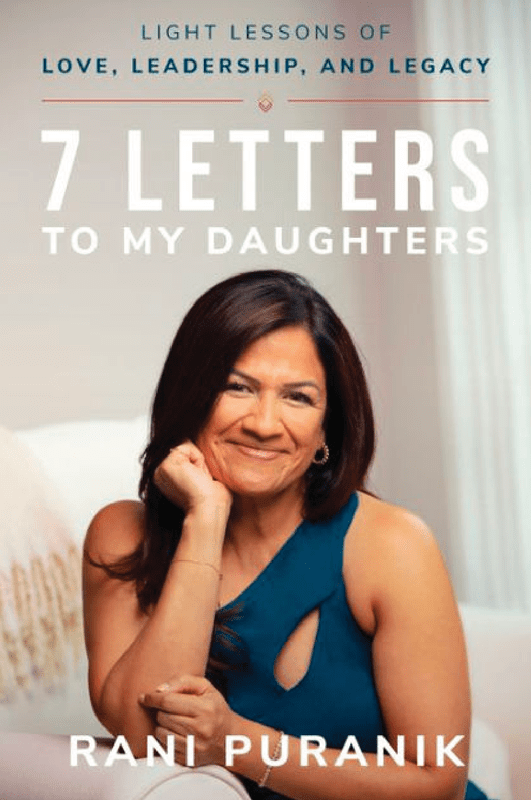 At this time, the oil and gas industry was struggling to find a balance. There were multiple campaigns to increase diversity at every level, and major producers created special initiatives to include historically underrepresented individuals and entities. I saw this as a huge opportunity for WOM because we had consistently been a widely diverse company. However, no one else on our team saw the value or potential in touting this unique distinction. Typically, something of this nature required internal alignment, with support from HR, marketing and especially sales. But they all thought our company was too small to stand with the majors on the issue of diversity and was not qualified to go after larger accounts. That didn't stop me.
Through extensive research and after working through mountains of government red tape, my efforts to establish WOM as an underrepresented entity succeeded. My goal was to give us an equal voice and a seat at the table, to have WOM recognized and qualified as a minority-owned, woman-led business. Though the qualifying process was intense, the major drilling producers finally recognized us.
After months of painstaking work, we finally received invitations from two of the largest oil producers, working as a cohort, to drive the diversity initiative forward. Through a number of meetings and interactions over the course of another full year, I developed a relationship with each of these companies and finally gained access to the decision-makers on the executive leadership teams. At this point, word spread within WOM that I was making inroads with sales and landing major contracts. Instead of being excited about the possibilities, the major account managers within our company protested. They complained to my dad, suggesting I was interfering in their sales process or putting their preexisting relationships at risk.
The vice president of sales approached my dad, saying, "Rani is disturbing our process. She is a woman. No one is going to give her the time of day. She thinks she is making good headway, but she doesn't understand the people at the top and will never succeed. We have been in this business since 1980, and she just came in a few years ago. What could she possibly know? We are happy she went back to school and got a degree in finance, but please tell her to focus on that. She should just stay in the office where she belongs." Over the course of the next two weeks, Dad heard this from many folks within the sales department, but he had known what I was doing from the very beginning.
When we became qualified as a minority-owned operation, he celebrated the achievement. It was something he had wanted to accomplish for over 35 years. At that point, however, my dad faced a dilemma. He couldn't rock the boat with our existing sales team because they were a solid group. They worked well together and achieved some milestones along the way, but no one was thinking outside of the box. While their focus was incremental growth, mine was expansive. I knew exactly how I would close these accounts and structure these deals. I had been working on it for nearly three years. If I had just one more year, I would cross the finish line with a gold medal on my chest.
Dad called me into his office one day. "Look, Rani," he said. "You have done an excellent job. I'm going to be very direct with you, and this is going to hurt. You are going to have to give up the relationships and accounts you have developed. The sales team needs to take it from here. Trust me, you will come out much better in the long run. There are many other things to focus on. Just focus on the future and keep innovating."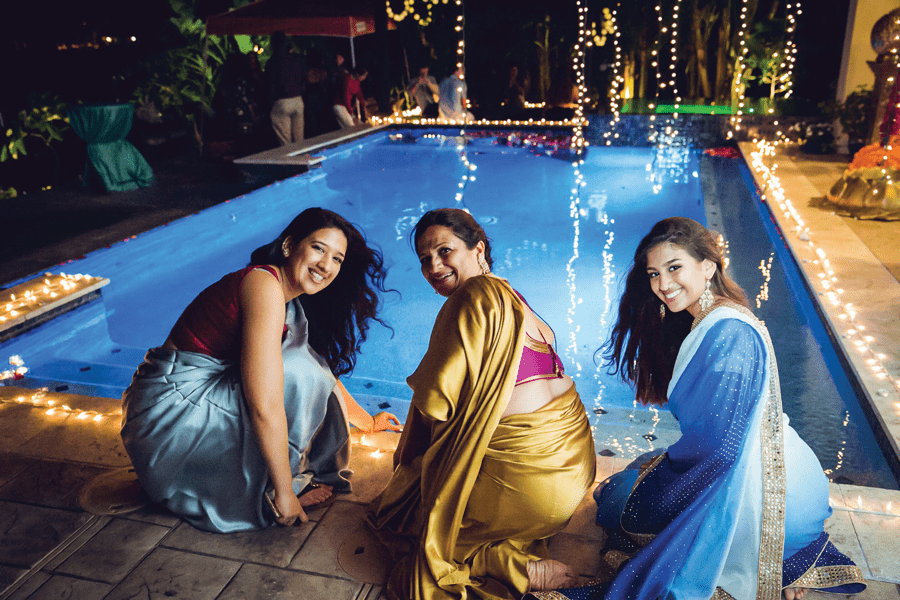 My heart broke again. He didn't understand my struggle. He was asking me to stay in my lane and sit in my office alone. He didn't know what it was like to fight to prove himself, urging people to care enough to include everyone in the conversation, to give us all a chance to share our abilities, our ideas and our skill sets. I left work that day as quickly as I could and spent the next two days crying profusely. I was angry because all my efforts to prove to everyone in the company that I could help bring balance and diversity to the sector had fallen on deaf ears.
After my pity party, I decided to change my focus. It was time to reassess the situation by asking myself some serious questions. Had I achieved my mission? Yes. I'd wanted to grow the company and open more doors, and I had done that. Was I the only one who could carry the torch? No. The continued growth of the company was not about me. My new mission was to pass the torch, to rekindle the flame within others, and to continue our legacy. That required me to let go – and that hurt.
I then considered how I could move forward with a focus on other endeavors, as my dad had suggested. The time had come for me to explore my next avenue of growth, my next big idea. This seeming defeat could provide an opportunity to establish myself as someone who gives back and opens doors for others. Maybe this was what leadership was about.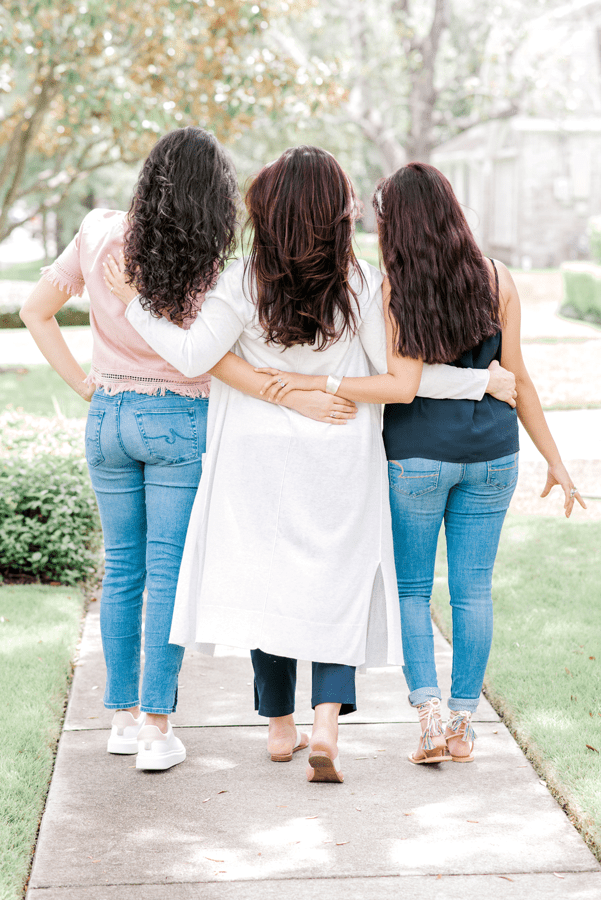 These were all good considerations, yet I was left with the dilemma of what to do with the lingering irritation, anger and resentment I felt. After all, I still had to work with these people who had opposed and undermined me. Without overthinking it, I decided to put my purpose in front of my pain because pain is purposeful. In that moment, I chose to give up something I had initiated and accept the reality that I am not the creation, but the creator. If I had succeeded in this one effort – and I had – I could succeed again.
On Monday, I returned to the office with a new perspective and attended the sales meeting with my head held high. Instead of frustration, I showed excitement and appreciation for the sales team's commitment to taking the initiative forward. They were initially confused, but eventually came up to thank me. In that meeting, I learned opening doors and giving others an opportunity to shine, passing the ball, and letting others slam dunk was a critical component of my success as a leader, as it continues to be.
Excerpted with permission from 7 Letters to My Daughters: Light Lessons of Love, Leadership, and Legacy (Morgan James Publishing) by Rani Puranik. Publication date Mother's Day 2023. Available for pre-order now.
Headline photo: Puranik with daughters Bhakti (L) and Sharayu (R). Photos courtesy of Ricardo Merendoni.
Rani Puranik is the co-owner, executive vice president and global CFO of Houston-based Worldwide Oilfield Machine (WOM), a multinational, privately-held engineering and manufacturing company for oil and gas, railways and defense. WOM curates customer-centric solutions using innovative engineering design and its own vertically integrated manufacturing capabilities to operate and service from 13 global locations with more than 4,000 employees. Puranik's leadership has set an optimistic plan to grow WOM 10 times, including a visionary blueprint for the next 200 years.
Puranik thrives at leading innovation, empowering others, and inspiring collaboration within WOM and its CSR arm, Puranik Foundation, which she chairs. The foundation was started by her mother Rekha and is now managed by her daughter Bhakti, representing three generations of women committed to education, wellness and sustainability.
Puranik serves as a board member for the World Affairs Council, Junior Achievement, and Rice Council of Overseers and is a member of the Greater Houston Partnership. She has been honored by Women in the Fast Lane of STEAM, Greater Houston Women's Chamber of Commerce, Texas Women's Foundation's Maura Award, "Enterprising Woman of the Year," and Indo-American Chamber of Commerce Entrepreneur of the Year. She is a Daily Point of Light honoree and is recognized among Houston's Top 30 Influential Women.
With a bachelor's degree in commerce and an accounting minor from the University of Pune, as well as an MBA in finance from Rice University, Rani Puranik is a mentor, friend and mother to two grown daughters, many godchildren and two rescue dogs. She currently resides in Houston, Texas, and believes her purpose is to be and build bridges to hand over a stronger, brighter and powerfully stable torch to the next generations. 
3 Ways Technology is Going to Shape the Oil and Gas Industry
Free to Download Today
Oil and gas operations are commonly found in remote locations far from company headquarters. Now, it's possible to monitor pump operations, collate and analyze seismic data, and track employees around the world from almost anywhere. Whether employees are in the office or in the field, the internet and related applications enable a greater multidirectional flow of information – and control – than ever before.