After many years and hardships, including being illegally "terminated" without legislation during the Eisenhower administration, the Coushatta Tribe of Louisiana was officially re-recognized by the United States Government in 1973 and marked a major turning point in tribal history in 1985 with the election by popular vote of the first Coushatta tribal government. My father, former Tribal Chairman Ernest Sickey, was the architect of the re-recognition victory. From their earliest days as a proud, hard-working people struggling to maintain long-standing traditions in the face of possible relocation, the Coushatta Indians have endured and overcome every hardship they have faced and have remained on tribal lands in and around Elton, Louisiana, since the 1800s. My name is David Sickey and I am a proud member of the Coushatta Tribe of Louisiana.
The Coushatta Tribe has approximately 1,000 members and over 1,600 employees. In 2003, I was elected to the governing body of the Coushatta Tribe of Louisiana, and two years later became tribal vice-chairman. During the last eighteen years as a member of tribal government, I focused on restructuring and improving government programs, increasing funding for health, education, culture, welfare, elder programs and expanding economic development.
Elected to the position of tribal chairman in 2017, I was immediately brought into discussions about the Missing and Murdered Indigenous Women and Girls (MMIWG) crisis occurring in our country. In 15 years of conflict in Iraq, the U.S. has suffered 4,541 fatalities; yet in 2016 alone, there were 5,712 reported MMIWG cases in the U.S. Taking what we thought was a proactive approach, we began our own internal investigation to assess our level of threat here at home, in Louisiana. I can and will share with you this: In the state that surrounds our sovereign nation, the Coushatta Tribe of Louisiana, our people are categorized by coroners and the Louisiana Department of Health and all Vital Statistics as "other" – to this day, there is no accurate accounting of MMIWG victims in the State of Louisiana. It is as if we do not exist. As if our women and children are invisible.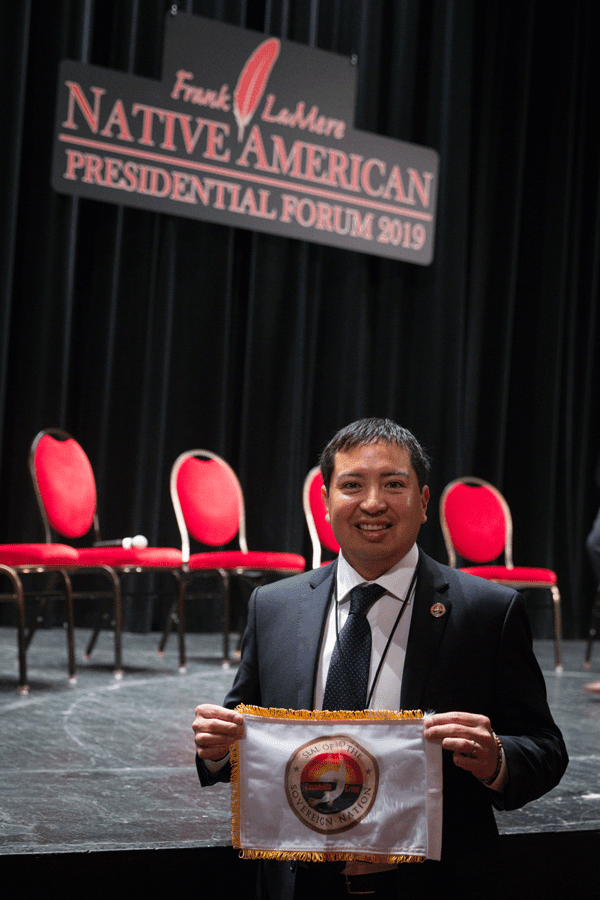 During my time as chairman, I was instrumental in convincing Governor John Bel Edwards to issue a historic proclamation designating May 5th as Missing and Murdered Indigenous Women and Girls Awareness Day. Governor John Bel Edwards Executive Order on MMIWG can be accessed here: https://gov.louisiana.gov/assets/ExecutiveOrders/2021/JBE-2021-7MMIWTaskForce.pdf (see sidebar). Governor John Bel Edwards also signed a sweeping executive order to create a Murdered and Missing Indigenous Women and Girls Task Force, which I was appointed to chair. The executive action in scope is arguably the most expansive MMIW/MMIP gubernatorial order of its kind to be adopted in the United States to date. Additionally, I had my tribe become the executive producers of two documentaries: Somebody's Daughter and Say Her Name.
In the documentary Somebody's Daughter, you will witness a voice being given to the silenced. Lawmakers and elected officials will be on alert that Indigenous women and girls are not invisible. It ensures the MMIWG tragedy can no longer, nor EVER, from this moment on, be a "silent crisis." There has never been a moment commanding such dependency and more deserving of the potential for righteous revolution concerning Native Americans. There are movies made for our enjoyment, entertainment and to be a relief of the world for a moment. Then there are films created to disrupt, like Somebody's Daughter, which are carefully calculated to stir something deep inside your soul, so you truly understand the harsh reality of the truth.
Oscar-winning actor, Wes Studi, warns, "There is no comfort in watching Somebody's Daughter, but the search for a solution begins with first knowing a crisis exists." This film calls for human bravery and an empathy ultimately aligned with our choices moving forward, as much as our tireless faith for what is necessary and right. This is one of the most underestimated, misunderstood and wholly unnerving crisis of our time in the United States of America – the ongoing and evolving crisis of the Missing and Murdered Indigenous Women.
Somebody's mother.
Somebody's aunt.
Somebody's sister.
Somebody's wife.
Somebody's Daughter.
Say Her Name is hosted by Coushatta tribal member Juliet Hayes, the first Indigenous woman to present a documentary film on the MMIWG crisis. The film focuses on the epicenter of MMIWG in the U.S., Big Horn County in Montana, which is a case study for the entire crisis.
The film was produced to bring awareness to the 86 percent of Montana's Missing and Murdered Indigenous People's cases that remain unsolved. The film is directed by Rain who served on President Joe Biden's Indigenous Policy Committee and recently made recommendations to the President and Vice President Harris on the MMIWG crisis.
"My administration is fully committed to working with Tribal Nations to address the disproportionately high number of missing or murdered Indigenous people, as well as increasing coordination to investigate and resolve these cases and ensure accountability," stated President Biden in his Missing and Murdered Indigenous Persons Awareness Day proclamation on May 5, 2021. Say Her Name highlights how imperative that is.
In July 2010, as he signed the Tribal Law and Order Act, President Barack Obama stated, "When one in three Native American women will be raped in their lifetimes, that is an assault on our national conscience; it is an affront to our shared humanity; it is something that we cannot allow to continue." Not only does this tragedy of our great nation continue, but the Murdered and Missing Indigenous Women and Girls crisis has escalated. The numbers affected are staggering, but the horrific truth is that those are only the numbers that we know of, the masses are impossible to document.
On October 10, 2020, two bills were signed into law to help address the crisis of Missing and Murdered Indigenous Women in the United States.
In combination, the reintroduced Savanna's Act and the Justice for Native Survivors of Sexual Violence Act incorporate the recommendations made by the Global Indigenous Council (GIC), the Rocky Mountain Tribal Leaders Council (RMTLC) and Great Plains Tribal Chairman's Alliance (GPTCA) that were discussed with Senator Murkowski, Senator Udall and their staffs in December 2018, along with Senator Booker, Congressman Raul Grijalva and then-Congresswoman Deb Haaland, Chairman and Vice Chair of the House Natural Resources Committee and their staffs. Support came from the offices of then-Senator Kamala Harris, Senator Diane Feinstein and Senator James Lankford.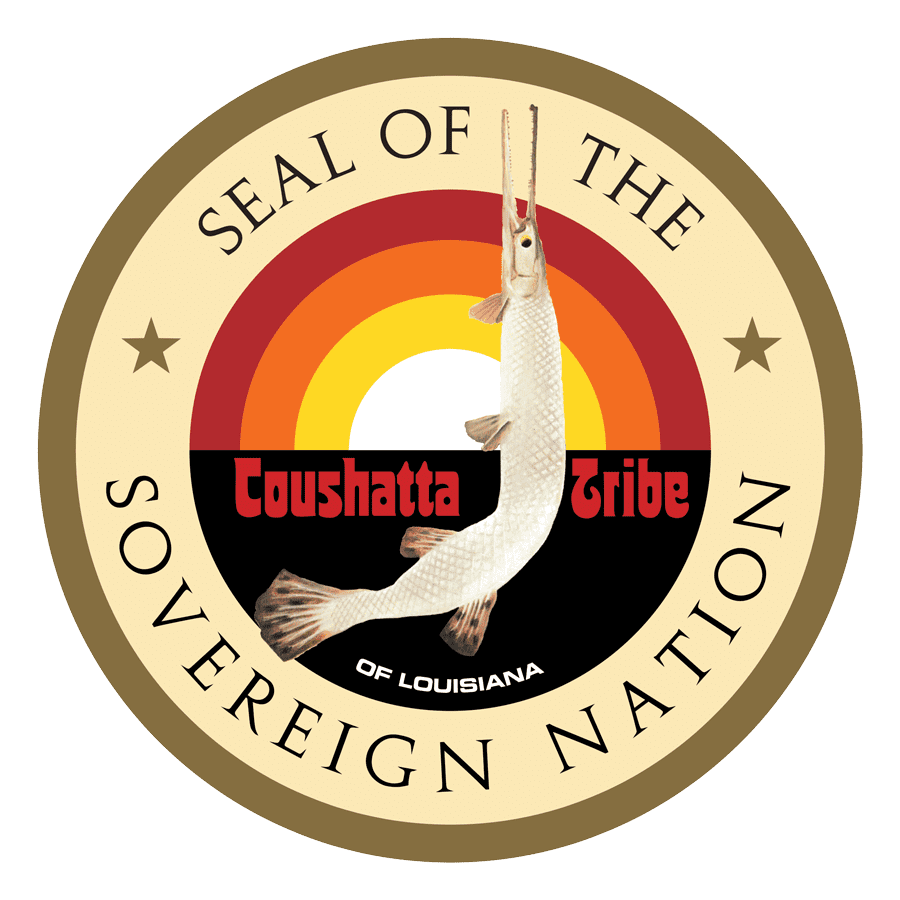 Together the acts establish the following:
"Standard response and investigative protocols that reflect the unique circumstances and challenges of MMIWG cases;"
Ensure "access to culturally appropriate victim services for victims and their families;" and
"Increased interagency coordination."
A priority for the tribal alliance of GIC, RMTLC and GPTCA was to strengthen and extend the jurisdiction of tribal courts to cover MMIWG crimes, which is at the heart of the Justice for Native Survivors of Sexual Violence Act.
The wheels are turning, albeit slowly, but they're turning. We will continue to shed light on this crisis and continue to fight the good fight and bring awareness to those that are unaware. From the bottom to the top, no change is insignificant and I'm confident we will overcome this crisis and rise above it. We will stand together, as we always have – as one nation.
Things you can do right now:
Headline photo – David Sickey with then-Rep. Deb Haaland, Laguna Pueblo, (now Secretary of the Interior), at the historic Orpheum Theatre during the 2019 Frank LaMere Native American Presidential Forum, the nation's first-ever presidential forum focusing entirely on Native American issues. Photo courtesy of Brian Pavlich.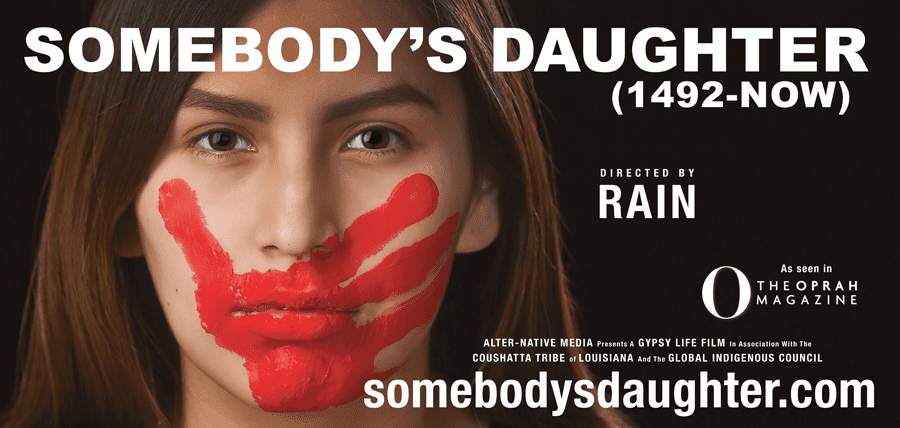 David Sickey is currently the CEO of Sickey Global Strategies, LLC, a consulting firm focusing on social justice, human rights, economic and community development, Indigenous education, outreach and relationship development/management, diversity, equality, and inclusion, Missing and Murdered Indigenous Women and Girls (MMIWG), and Tribal sovereignty and self-determination.
Photo courtesy of Alyssa Wallace.
3 Ways Technology is Going to Shape the Oil and Gas Industry
Free to Download Today
Oil and gas operations are commonly found in remote locations far from company headquarters. Now, it's possible to monitor pump operations, collate and analyze seismic data, and track employees around the world from almost anywhere. Whether employees are in the office or in the field, the internet and related applications enable a greater multidirectional flow of information – and control – than ever before.