It can be hard to pinpoint an exact figure when talking about the number of women in the energy industry. Percentages vary depending on the survey methods and metrics used; some say as high as 22 percent, others say as low as 15 percent. However, one number can be determined with certainty: there is only one African American female CEO in the U.S. power and utility industry.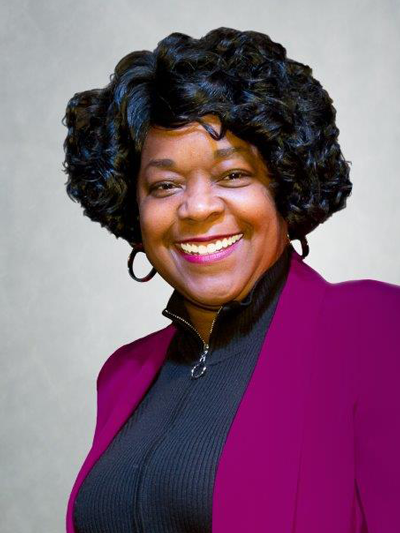 "I didn't even see myself as a CEO," says Paula Gold-Williams, who took the helm of CPS Energy in San Antonio, Texas, in 2015. Not because she is a woman. Not because she is Black. Because she is an accountant. Granted, there weren't any role models who look like her, but she is a CPA in an industry that, at its core, is fundamentally about engineering and heavily reliant on leaders with engineering backgrounds. Perhaps some of her success can be attributed to the unique perspective she brings to the role.
"I think we have to be a lot more thoughtful in encouraging people from different backgrounds and with different thought processes to come into the industry to make sure that we challenge ourselves when we're hiring and when we're promoting [to ensure], we have enough diversity so that everyone has a chance."
CPS Energy does not use hiring quotas, and Gold-Williams says, "I'm not here to tell you that I think everything has to be in ratio, but I do think to have equity and the potential to be successful, we're going to have to broaden the way we think about talent."
To that end, CPS created the "Executive in Residence" program, which takes an executive from one area of the company – say marketing or public policy – and temporarily places them in an operations role for them to understand the operational side of the business "where we make our money; where the value proposition is," Gold-Williams says. Exposing them to a facet of the business they wouldn't normally be involved with is part of her belief that leaders shouldn't "confine people or define them. We should be developing individuals as much as recruiting them, if not more."
When she took over as CEO, she had a simple philosophy – "People First" – that was a somewhat novel concept at the time that some stakeholders had trouble grasping. "When you're in a technical, industrial type organization, they want a definition," Gold-Williams says, laughing. "We're heavily infrastructure-driven, and assets are key, but I believed when I first came in – and I still believe – that you can't really be successful without your people," and by that she means all stakeholders.
The utility is community-owned and serves nearly two million residents in San Antonio, the second-largest city in Texas after Houston, and the surrounding area, and employs 3,100 people, completing what she calls "the business trinity." Those human factors came together to further define her People First philosophy.
"You want people to feel valued and listen to and cared about. We may not always agree, but you want to treat them as valued people, as human beings, and that's where People First came from. That's the journey that we've had here at CPS Energy."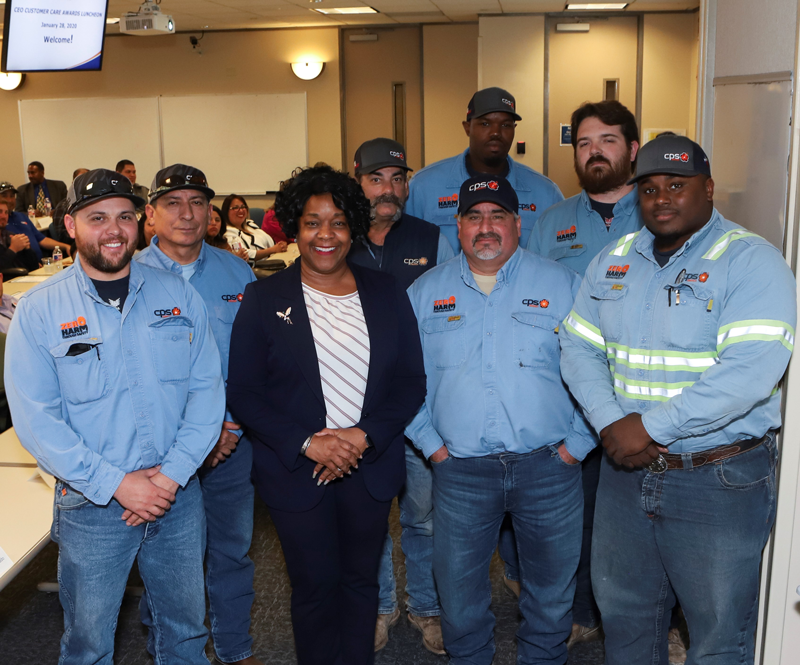 After 16 years in the power and utility sector, Gold-Williams is starting to see the industry come around to a little bit of a "women first" attitude as it begins to appoint more women to positions of leadership. According to an analysis released by the Pew Research Center in September 2018, utilities went from having no female CEOs in 2007 to having six out of 28, or 21.4 percent in 2017! (She points out that CPS was ahead of its time, having appointed Jamie Rochelle its first female CEO in 1999.)
"The utility industry has finally decided that it needs to embrace change and evolution," says Gold-Williams. "This has been a great opportunity for women to raise their hand and say they want to be considered [for leadership positions]. They've conquered a level of bravery that is required, but they also bring emotional intelligence to the role. Everybody is needed to make this transition, and I think the utility industry is seeing that."
"For my entire career, I've dealt with people who have underestimated me because I'm a woman or because I'm an African American, so delivering results does matter. It's like the old Janet Jackson song, "What Have You Done for Me Lately," she says, laughing. "But I've taken some pressure off myself. I know that I'm doing my best and, ultimately, we are successful as a team."
As one of the few female CEOs in energy and in a category all her own, Gold-Williams says, "We have an opportunity to help women see themselves differently, to encourage women to feel like they can attain the goals that any other person – a man – would have. Now, in reality, I believe everyone should feel that way. We have to continue to invest in people coming up the ranks to make sure they understand if I can do it, they can do it." 
Photos courtesy of CPS Energy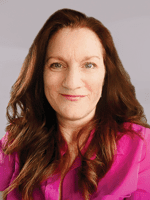 Rebecca Ponton has been a journalist for 25+ years and is also a petroleum landman. Her book, Breaking the GAS Ceiling: Women in the Offshore Oil and Gas Industry (Modern History Press), was released in May 2019. For more info, go to www.breakingthegasceiling.com.
3 Ways Technology is Going to Shape the Oil and Gas Industry
Free to Download Today
Oil and gas operations are commonly found in remote locations far from company headquarters. Now, it's possible to monitor pump operations, collate and analyze seismic data, and track employees around the world from almost anywhere. Whether employees are in the office or in the field, the internet and related applications enable a greater multidirectional flow of information – and control – than ever before.