Oil and gas organizations face diversity challenges, especially in recruiting, retaining and promoting women. Companies that meet those challenges with creative, flexible solutions will benefit from being supported and led by talented, driven women.
Of course, a lack of women in the exploration, development and production industry (E&P) is hardly new to those of us who have been around for a while. Nearly two decades ago, I worked for an industry publication that looked diligently for women executives to feature on its cover. After several years, the publication found only one woman.
Fortunately, times have changed – at least a little. We have seen some great strides in the advancement of women in what traditionally has been a male-dominated industry. Women hold around 17 percent of all senior and executive roles in oil and gas. Though only one percent of CEOs are women, I predict that number will begin to creep up as companies make more changes.
During my professional life, I've seen the industry evolve and become a lot more technologically savvy. Automation is everywhere, and there's a push for productivity. And that means the expertise of well-educated, tech-savvy, capable men and women is needed more than ever.
The problem is that it will take time for women to rise in the pipeline. Had more women started in E&P five years ago, we would likely be witnessing a faster transition. There is something called the "broken rung" effect that women in the industry must contend with. Fewer women – and especially women of color – are receiving managerial promotions across all sectors. Consequently, there aren't as many women managers who can move up to the C-suite.
Getting Women Into the (Oil) Field
At this point, oil and gas companies can't afford to sit around and wait for more women to come to them. They need to shift how they operate to widen their talent pools and make more space for women. Not only will that help stave off economic problems caused by the Great Resignation, but it will also lead to a far more diverse workforce to draw from when promoting employees and succession planning.
Here are a few strategies I believe would help more women make an impact and close the gap in E&P fields:
1. Companies should get involved in women-centric events.
It's a common myth that women in the energy sector aren't gathering with each other. We are. We are strategizing, we are building, and we are sharing our experiences and information. Our goal is to empower one another. The problem lies in company involvement. C-suite executives often don't know about and therefore don't encourage their employees to attend these events.
Corporations need to start seeing where they fit into this mix. For instance, they might want to host or sponsor community events or opportunities that focus on women in E&P. Or they might want to ensure the women on their teams know what's out there and provide information, transportation and flexible scheduling so they can get involved, too. These events spur people on to be more inclusive in the workplace and can create a sense of urgency that can lead to positive change.
2. Companies need to support women-leaning energy industry organizations.
Hart Energy is one organization that empowers women through its Oil and Gas Investor's Influential Women in Energy Luncheon. The event not only offers a wonderful chance for all E&P industry professionals to network, but also highlights the achievements of some of our field's standout women. Additionally, it makes it easy for employers to nominate women in their workplaces, providing an opportunity for recognition.
Similar networking events, such as those offered by the Society for Information Management and Women's Executive Network, also deserve nods from oil and gas companies. When companies support women-focused organizations, they help all women see that there's a place for them in oil, gas and engineering. They also convey to skilled women in the field that the organization is diverse enough to support and encourage change.
3. Companies should help change the perception of the oil and gas industry.
Historically, women haven't been able to envision involvement in E&P because the roles were – and still often are – so limited. That's been a massive battle for our industry in our efforts to recruit women. Most women have difficulty picturing themselves in the E&P world due to a lack of representation in several roles, particularly leadership. The thought of jumping into a new industry just so you can remain in a non-leadership position is unappealing and causes oil and gas to miss out on expertise and highly-skilled talent.
Although perceptions are changing, oil and gas companies should take the lead and amp up their public relations and communications efforts. We can see the effects of social media in workplace recruitment through corporate social responsibility initiatives (known as CSR). Generation Z is genuinely concerned with CSR and companies' impacts on society and the environment. As a result, organizations from all over the world have been focusing on CSR and changing how they convey their values.
What if we spent more time communicating our dedication to women in the workplace? What if we put the same effort into a specific focus on diversity that we put into recruitment in general? What if we made internal changes and let people know we care? Imagine a college graduate scrolling through Instagram to see a woman like her receiving an award at an E&P conference. That could be a game-changer.
4. Companies need to get serious about their DEI initiatives.
A big part of any organization's diversity, equity and inclusion (DEI) initiatives needs to be a desire to close existing gender gaps. Therefore, oil and gas companies must not only implement DEI programs, but also actively promote their growth.
The more time and effort E&P companies put into DEI, the more likely they'll get candidates from underrepresented communities for open jobs. And once those candidates become employees and feel connected to their companies' missions and values, they'll see that DEI is a way of life – not just a box to check off. It also helps organizations expand their recruitment and hiring resources and talent pools, especially in times when it's hard to find good candidates.
There's one thing you can count on when it comes to women in the workplace: We'll always surprise you by exceeding expectations. We women aren't shy about working hard, we're determined to prove others wrong, and we put a lot of pride in being able to do our jobs with excellence. Breaking the gender gap in the E&P industry starts by knowing what the current landscape looks like, having the desire to change it, and taking effective action toward inclusivity. When that happens, everyone will benefit.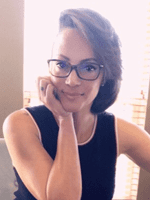 Nicole Durham is currently a director at Enertia Software. She is instrumental in the branding, marketing and relationship development of this industry-leading ERP system. Durham has been a creative innovator for more than 24 years in a variety of structural development roles, specifically in the oil and gas and financial industries.
3 Ways Technology is Going to Shape the Oil and Gas Industry
Free to Download Today
Oil and gas operations are commonly found in remote locations far from company headquarters. Now, it's possible to monitor pump operations, collate and analyze seismic data, and track employees around the world from almost anywhere. Whether employees are in the office or in the field, the internet and related applications enable a greater multidirectional flow of information – and control – than ever before.