As wind and solar energy continue their quest to become major players in the energy production game, each faces stiff headwinds as financing and equipment costs rise and inflation eats away at the bottom line.
The Wall Street Journal reported this week about executives' presentations during the Super-Return Energy Conference in New York, which revealed that some companies that invest in energy projects are wondering about the profitability of wind and solar projects.
"The irrational exuberance, all the excitement about clean energy, is clearly getting squeezed out" of a market that can no longer afford it, said David Foley, a senior managing director at Blackstone who leads the asset managing group.
The stock indexes tracking clean energy companies have dropped significantly recently, Foley said, making it more challenging for companies to raise capital and secure financing.
The financial problems have investors concerned that the long-term contracts negotiated previously will not cover the rising costs.
Siemens Gamesa, a German company that is a leading developer of offshore wind projects, canceled plans to build blades for offshore wind turbines in Virginia. Siemens Gamesa said the Virginia project was canceled because "development milestones…could not be met." The company previously acknowledged that its blades did not meet company standards and had to be replaced more quickly than previously guaranteed.
One obvious solution is to charge more for the power generated. However, long-term contracts present a problem if there is no consideration for price escalation.
The WSJ reported electricity price volatility is a common hurdle for developers.
"Investors and developers that have the purview of the (clean energy) food chain are going to be better placed to reduce inefficiencies in the system than people just taking one distinct piece," Himanshu Saxena, chairman and chief executive of Lotus Infrastructure Partners, stated during a panel discussion. "That business is going to get harder because you need to be able to control more pieces to make the numbers work."
Higher project costs force government agencies and commercial consumers to recognize the reality that output prices must generate returns for investors in the green-energy infrastructure they are financing, the WSJ reported.
Wind and solar have increased, but have a long road ahead to equal other energy sources. Wind generated 7% of the electricity in the U.S. in August compared to 6% in August 2022, according to the Energy Information Administration. Solar also increased by 1% from 3% in August 2022 to 4% this August. Natural gas generated 47% this year up from 46% in 2022. Coal had the largest decline, dropping from 21% in 2022 to 18% this August. Nuclear generated 16% in August 2022 and 2023.
Alex Mills is the former President of the Texas Alliance of Energy Producers.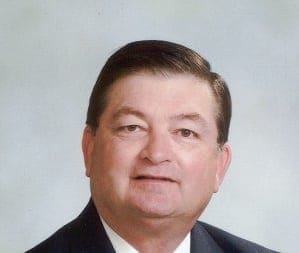 Alex Mills is the former President of the Texas Alliance of Energy Producers. The Alliance is the largest state oil and gas associations in the nation with more than 3,000 members in 305 cities and 28 states.
3 Ways Technology is Going to Shape the Oil and Gas Industry
Free to Download Today
Oil and gas operations are commonly found in remote locations far from company headquarters. Now, it's possible to monitor pump operations, collate and analyze seismic data, and track employees around the world from almost anywhere. Whether employees are in the office or in the field, the internet and related applications enable a greater multidirectional flow of information – and control – than ever before.