With data from a recent Rystad Energy impact analysis showing more than one million oilfield service jobs set to be cut by the end of 2020 due largely to the COVID-19 pandemic, many in the oil and gas industry are questioning what next steps might be for their careers. While focusing on the downturn is tempting, a better tactic might be to prepare for an upturn by prepping career materials earlier rather than later. If you happen to be one of the few still gainfully employed in the oilfield, there is no better time to revise career documents than the present.
While anyone can Google resume tips and tricks, tailoring a resume to suit standards in oil and gas is a skill unto itself. Recruiters and HR managers in the industry typically want specific details – and they don't want job seekers to beat around the bush. With this in mind, I have some pro tips on building an effective resume designed for decision makers in the oil and gas industry.
Highlight Specialized Skills
Nearly all of the recruiters and HR managers I have spoken to at mid-level to major operators comment on featuring specialized skills job seekers bring to the table. Rather than burying higher-level degrees and certifications at the bottom of the resume in an education section, make sure to add the acronym directly after to your name in the resume heading (e.g. M.S., P.M.P. or P.E.). Another highly-requested best practice is to include a "technology" heading directly after the executive summary or key skills sections featuring software competencies.
Key in on Job Application Terms
One of the best ways a job seeker can guarantee a call-back on an application is to spend at least thirty minutes tailoring their resume for each job application. Yes, this takes time. The time spent targeting the resume according to key phrases and terms listed in each job application will reap considerable benefits, though, since you will look like the perfect fit for the position whether the reader is an Applicant Tracking System (ATS) or a talent acquisition specialist. If possible, focus on 15 to 20 well-matched job options rather than using the "spray-and-pray" method of applying broadly to positions that may or may not be the right fit. Narrowing options to the positions best suited to your previous experience guarantees a better chance of success and decreases job search fatigue.
Avoid ATS Pitfalls
There is plenty of bad advice out there on how to "beat" Applicant Tracking Systems (ATS). One prevailing suggestion is to copy and paste the entire job description to the end of a resume in white text so that the resume will rate highly in ATS software. While tempting, one of the most important things to remember about ATS is, if a candidate scores highly, a human will eventually read the resume. In this case, the recruiter or HR manager absolutely will notice the extra pages, determine that the candidate cheated ATS, and most likely blacklist the candidate from any further applications at that company. Rather than trying to outsmart ATS, focus on targeting your resume as closely to the job description as possible by adding key terms tailored to your experience.
Despite widespread layoffs, promotions and hiring trends in the oil and gas industry are on the rise as oil prices rebound. By applying these resume best practices, you'll be perfectly positioned for the eventual upturn. Try them and let me know when you get traction!
---
Key Takeaways
Highlight specialized skills: Think of the top portion of your resume as prime real estate and feature unique skills there, such as technological competencies and acronyms for higher-level degrees or certifications.
Key in on job application terms: Spend at least thirty minutes tailoring the resume for each job application and focus on 15 to 20 well-matched job options rather than using the "spray-and-pray" method of applying broadly to positions that may or may not be the right fit.
Avoid ATS pitfalls: Rather than trying to "beat" ATS, focus on targeting the resume as closely to job descriptions as possible by adding key terms tailored to your experience.
---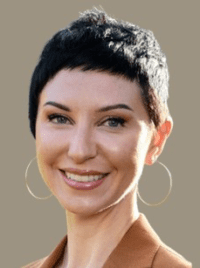 An editorial specialist and resume expert, Amanda Rico, PhD, helps senior and executive-level professionals optimize their career profiles, pivot to alternative career paths, land jobs and level up! Currently a columnist for the Houston Business Journal, she writes on the intersection between career trends, job search strategies, and the energy and petroleum industries. Dr. Rico, who holds a PhD in English from Texas A&M University, will be writing OILWOMAN'S Competitive Edge column, providing accessible, actionable advice to E&P pros. Connect with her on LinkedIn at www.linkedin.com/in/amandaricophd
3 Ways Technology is Going to Shape the Oil and Gas Industry
Free to Download Today
Oil and gas operations are commonly found in remote locations far from company headquarters. Now, it's possible to monitor pump operations, collate and analyze seismic data, and track employees around the world from almost anywhere. Whether employees are in the office or in the field, the internet and related applications enable a greater multidirectional flow of information – and control – than ever before.