Anastasia (Ana) Kraft, founder and CEO of Xena Workwear: I came up with the Xena name by throwing out a question to my friends: "What is the most bad-ass female name you can think of?" There were quite a few suggestions but, when Xena was mentioned, I immediately fell in love with the name and the rest is history. Our icon represents a guiding star. It should remind us that we should always aim higher than we can reach and follow our own guiding star that will lead us to success and happiness, however we may define it.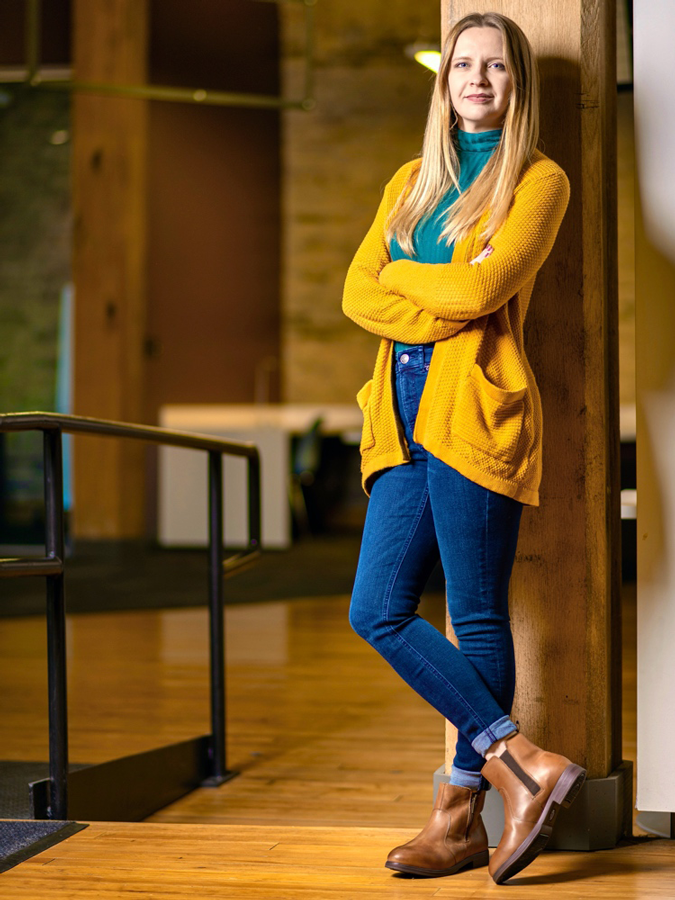 I was born in Kazakhstan and my family moved to Germany when I was 10. Later, at university, I decided to go into international project engineering and part of the program was to do an internship abroad. I did mine at the German steel cutting tool company based in Waukesha, Wisconsin. I really loved the Midwest, the American optimism and the entrepreneurialism. After finishing my degree, I moved to the U.S. to work for a project management consulting company on massive, highly-critical manufacturing projects. As the lead project planner, I had to dress professionally. The challenge was, as soon as the meetings would wrap up, everyone would go out on the shop floor. I hated my safety boots so much. They never went with my outfit, they were incredibly uncomfortable and clunky, clearly designed for men. I was so tired of this whole "shrink it and pink it" concept. This company was started out of my own frustration. I thought, "This can't be rocket science." I wanted to design a safety shoe for women that would help them feel safe and confident.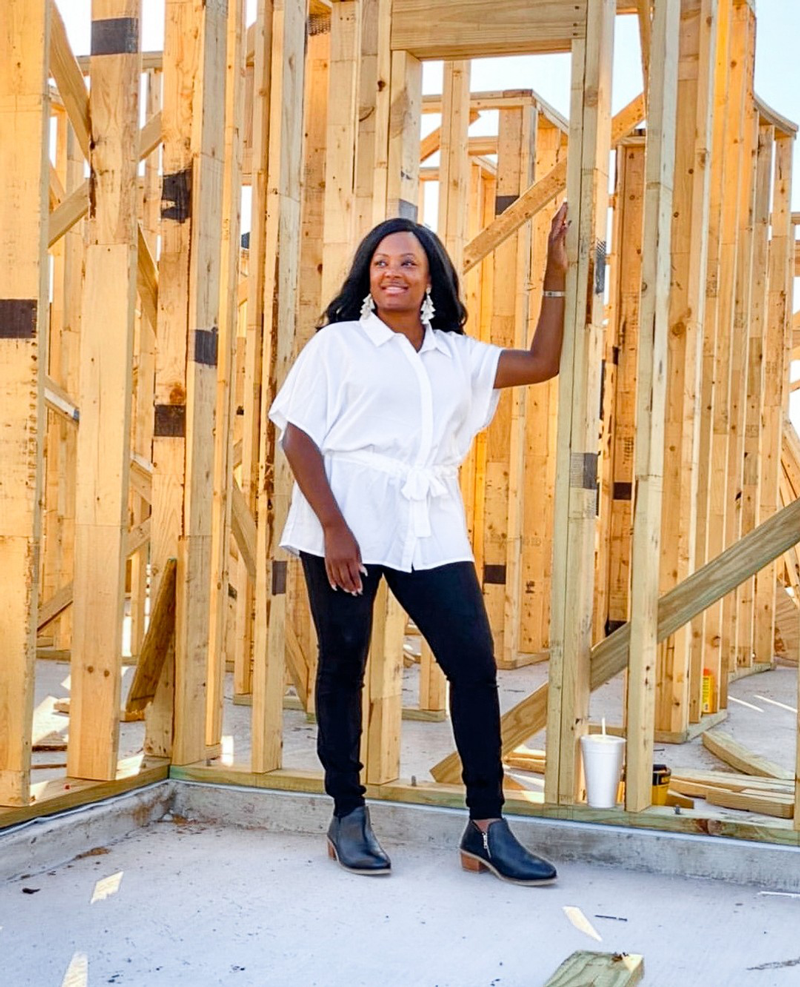 We officially launched in May of 2019 and that was when I decided to quit my full-time job and focus on this entirely. We were accepted into an accelerator program called gBETA, part of a national organization called gener8tor, that helps companies grow and accelerate their business. I had to commit to all of the different networks and coaching sessions. I thought, "If I don't do this now, it might never happen." I really wanted to give this a shot, and it's been incredible since the beginning. We've had pre-orders from all over the United States. Now we ship to 10 different countries – South Africa, New Zealand, Australia, Germany, France and others – even though we don't advertise outside of the U.S.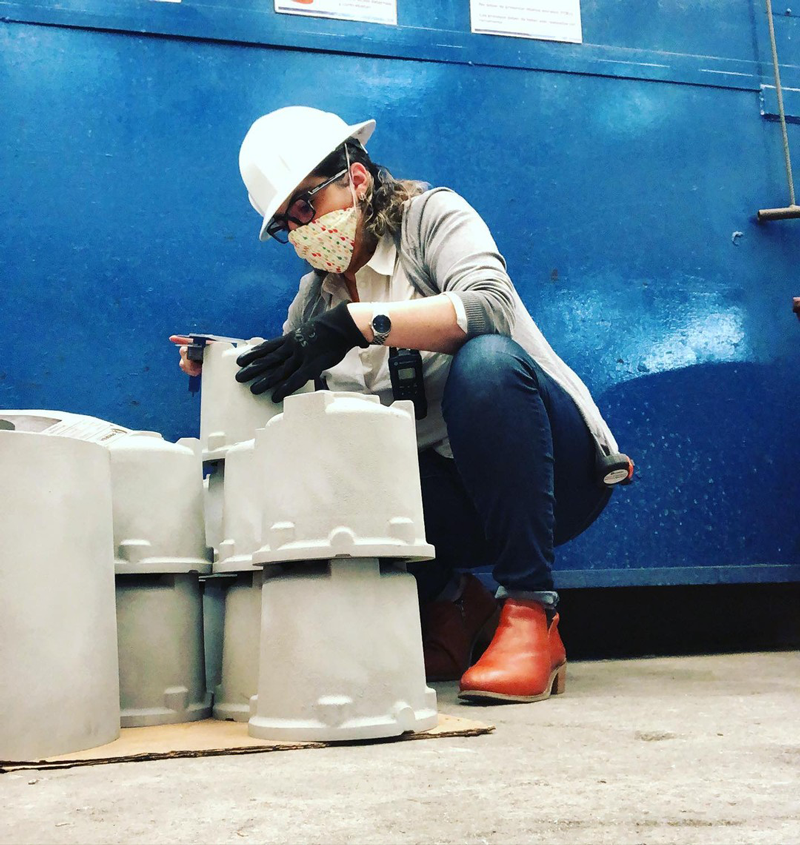 An incredibly important point is, it's not [so much] about looking professional or looking stylish as it is about feeling confident. The feeling that it creates is so much more important than the look you're creating. It's already difficult enough for women to fit into these male-centric industries and having workwear that is distracting you from your job is just an unnecessary problem that needed to be solved. I want women to get up in the morning, put on their work clothes, and feel great and focus on the job instead of thinking, "Oh my goodness, my safety shoes are too loose, and I feel like a clown walking in them." That's how I felt walking on the shop floor with those long, clunky boots that I was tripping over all the time!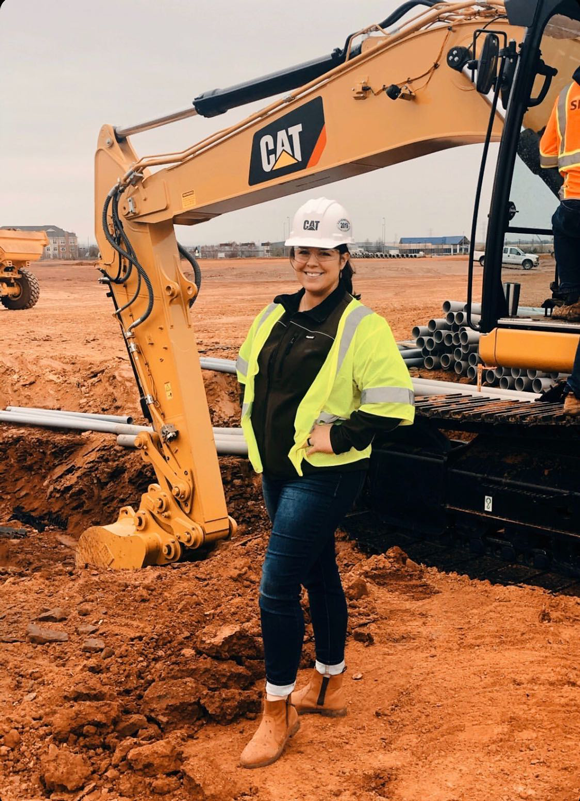 All [of our footwear] has to be sent to an independent lab to get the ASTM 2413 certification, and we just passed the testing for the metatarsal protection, which is used more in the heavy industries. Women from John Deere and Caterpillar have been requesting metatarsal boots. One of my biggest challenges for 2020 was a promise to deliver them this [past] year, and we were on time. [Last] year was challenging for everyone, of course. All of our in-person trials and all of my speaking engagements [were] canceled, but we're not the only ones. So many industries got hit, but then we started to recover in May and June. Orders have been going up and we've been growing since then. One of the main reasons is that so many of our customers are women in essential businesses. Manufacturing facilities that are related to infrastructure have still been operating. Health-care related companies – including ventilator production companies here in Wisconsin – have been placing orders.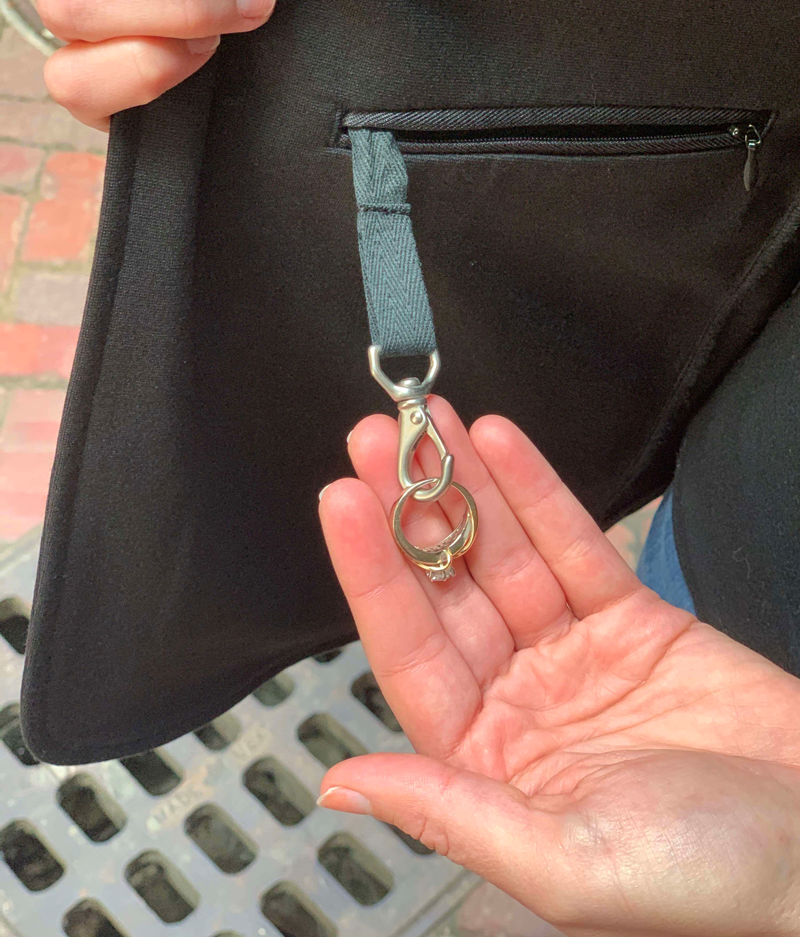 I design footwear and clothes that I always wanted to wear when I worked in my industry. I needed and wanted to dress professionally, and then every time I went out on the shop floor, we had to carry so many things with us – safety glasses, earplugs – I never knew where to put my phone. One very specific feature I like about this blazer is the jewelry clasp we designed. It's a little swivel hook. You can't wear rings and dangly jewelry on the shop floor because it could get caught in machinery, so there's finally a safe space to secure your jewelry. I know so many men and women who lost their wedding rings from putting them in their pockets and pulling out something without thinking about the ring.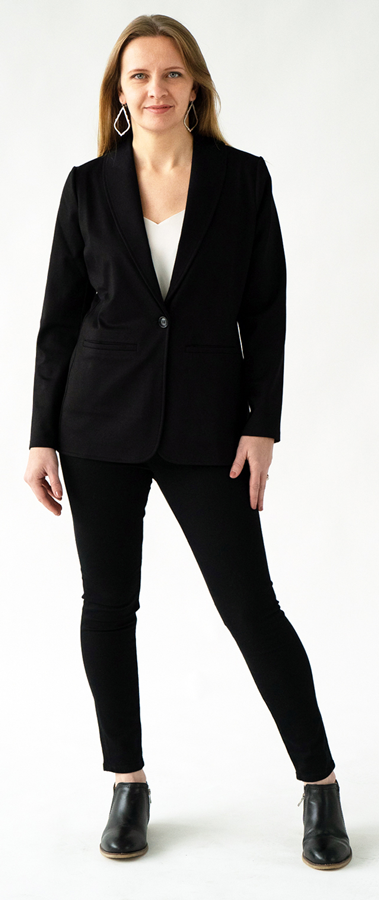 Before I started the business, I didn't know about these amazing women's organizations that exist in the United States for different industries, like Women in Manufacturing (WiM), the Society of Women Engineers (SWE), the National Association of Women in Construction (NAWIC) and Women in Safety Excellence (WISE). There are so many fantastic women's groups that have been supporting our brand and sharing our message through their internal channels. What was incredibly impressive was that the president of SWE, Cindy Hoover, bought our boots! When I go to conferences, I meet so many women wearing our boots. I [know] many of them through social media and we take pictures together. It is incredibly helpful to have support from these amazing organizations because we all share a common goal, which is empowering women in non-traditional fields.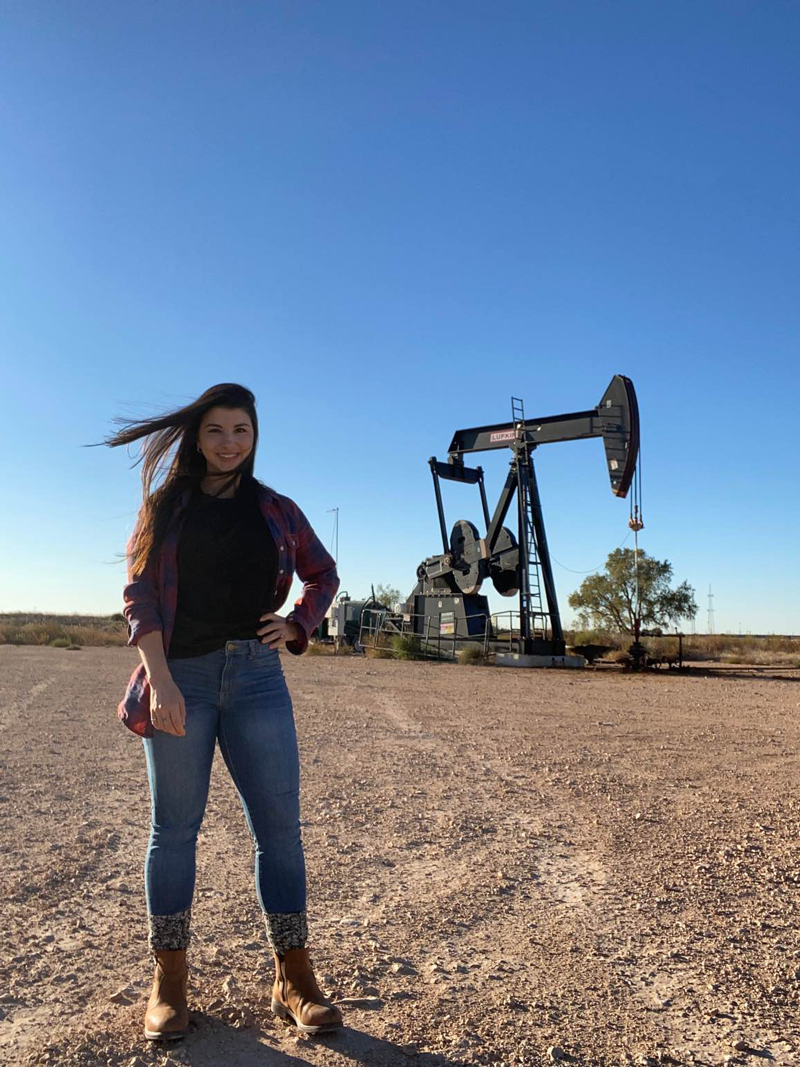 Besides the goal of building the best workwear company for women in STEM and in the trades, my other goal is to inspire more girls to explore these well-paid and exciting careers. We can do this by growing the community of female leaders, showing more role models, and encouraging and supporting more of these amazing organizations that work with young girls and help them to explore robotics, construction, engineering and [other non-traditional] fields. I hope more people will join us on this journey.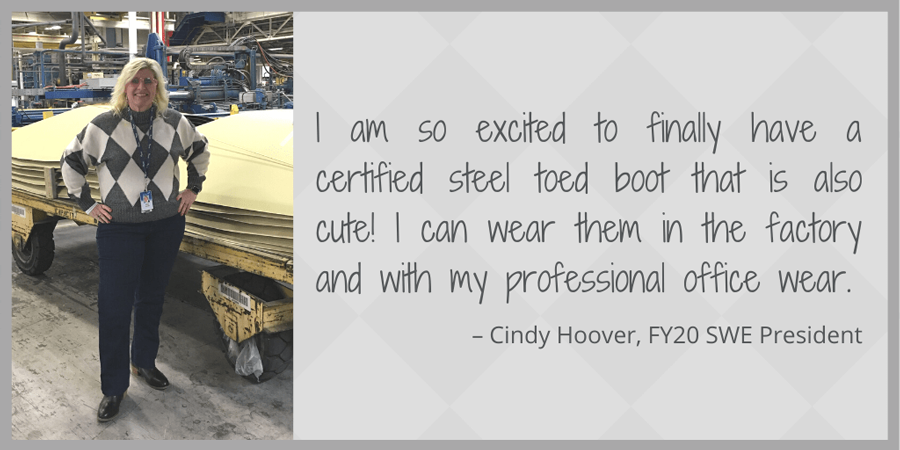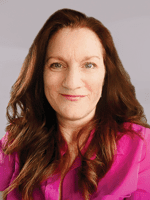 Rebecca Ponton has been a journalist for 25+ years and is also a petroleum landman. Her book, Breaking the GAS Ceiling: Women in the Offshore Oil and Gas Industry (Modern History Press), was released in May 2019. For more info, go to www.breakingthegasceiling.com.
3 Ways Technology is Going to Shape the Oil and Gas Industry
Free to Download Today
Oil and gas operations are commonly found in remote locations far from company headquarters. Now, it's possible to monitor pump operations, collate and analyze seismic data, and track employees around the world from almost anywhere. Whether employees are in the office or in the field, the internet and related applications enable a greater multidirectional flow of information – and control – than ever before.