What if there was a holistic model, one that had unity at its core, its premise being that at the heart of each and every human being we are all one/the same? What if we knew that our inherent essence is about unity and innovation and collaboration and goodness? What…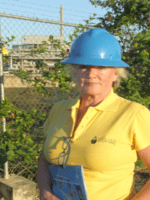 Susan Morrice is the co-founder and current chairperson of Belize Natural Energy (BNE), which has the Educo Holistic Business Model at its core. This was the vital difference that enabled Morrice (and her business partner, the late Mike Usher), against all the odds, to discover the first oil in Belize in 2005 with and for the people of Belize and in balance and harmony with nature. 

BNE won the Green Award and the Global GetEnergy Award for empowering the people of Belize, has consistently been the number one revenue generator in Belize and has inspired world leaders, resulting in a major trade agreement being signed with the United Arab Emirates (UAE).
Morrice earned a degree in natural sciences from Trinity College, Dublin, Ireland, specializing in geology. She was awarded the Norman Foster Outstanding Explorer Award and the Presidential Award for Exemplary Service by the AAPG in recognition for her work in geoscience.
3 Ways Technology is Going to Shape the Oil and Gas Industry
Free to Download Today
Oil and gas operations are commonly found in remote locations far from company headquarters. Now, it's possible to monitor pump operations, collate and analyze seismic data, and track employees around the world from almost anywhere. Whether employees are in the office or in the field, the internet and related applications enable a greater multidirectional flow of information – and control – than ever before.