The price of crude oil, natural gas, and gasoline has dropped more than 10 percent in recent weeks, but the U.S. Energy Information Administration (EIA) believes higher prices are in the future even though several economic indicators create questions.
West Texas Intermediate crude has declined 13 percent since November 2022 to average $80 per barrel so far in November compared to $92 last year, according to EIA. WTI closed at $75.65 on Wednesday.
The national average for retail gasoline has followed suit declining from $3.804 per gallon in November 2022 to $3.405 this week, which is an 11 percent decline, according to AAA. The average price in Texas this week was $2.871, which is 10 percent less than last year. Many locations across Texas reported retail gasoline prices as low as $2.61 on Wednesday.
Natural gas witnessed the largest decline this year of 49 percent. Natural gas traded on the spot market at Henry Hub in November 2022 averaged $6.40 per million British thermal units (mmBtu) compared to $3.264 this year. Natural gas closed at $3.12 on Wednesday.
"We forecast the Brent crude oil price will increase from an average of $90 per barrel (b) in the fourth quarter of 2023 to an average of $93/b in 2024," EIA said in its Short-Term Energy Forecast released this week.
"Although the conflict between Israel and Hamas has not affected physical oil supply at this point, uncertainties surrounding the conflict and other global oil supply conditions could put upward pressure on crude oil prices in the coming months,"  EIA stated.
EIA believes U.S. gasoline consumption will decline by 1 percent in 2024, which would result in the lowest per capita gasoline consumption in two decades. "An increase in remote work in the United States, improvements in the fuel efficiency of the U.S. vehicle fleet, high gasoline prices, and persistently high inflation have reduced per capita gasoline demand," EIA stated.
"We forecast U.S. natural gas inventories will end the winter heating season (November–March) 21 percent above the five-year average with almost 2,000 Bcf in storage," EIA said. "Inventories are full because of high natural gas production and warmer-than-average winter weather, which reduces demand for space heating in the commercial and residential sectors. We forecast the Henry Hub spot price to average near $3.20 per million British thermal units (MMBtu) in November, down from a price of almost $5.50/MMBtu a year earlier."
However, the record oil and natural gas production in the U.S. this year has created large inventories and EIA projects the records being set in 2023 will be broken in 2024. When supplies outpace demand prices will drop.
Exploration and production companies will respond by reducing drilling operations. Already the drilling rig count in Texas and the U.S. is off 19 percent from last November.
Alex Mills is the former President of the Texas Alliance of Energy Producers.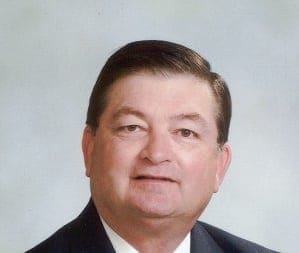 Alex Mills is the former President of the Texas Alliance of Energy Producers. The Alliance is the largest state oil and gas associations in the nation with more than 3,000 members in 305 cities and 28 states.
3 Ways Technology is Going to Shape the Oil and Gas Industry
Free to Download Today
Oil and gas operations are commonly found in remote locations far from company headquarters. Now, it's possible to monitor pump operations, collate and analyze seismic data, and track employees around the world from almost anywhere. Whether employees are in the office or in the field, the internet and related applications enable a greater multidirectional flow of information – and control – than ever before.