Even though President Joe Biden's regulatory agencies continue to throw road blocks in the path of American oil and gas producers, the industry continues to respond positively to global and domestic markets and it is on a path to set records in 2022 and 2023.
U.S. oil production in November, the most current figures available, increased 5 percent over November 2021 from 11,790 million barrels of oil per day to 12,375, according to the U.S. Energy Information Administration (EIA)
Natural gas production increased 3.7 percent in November over the same period last year from 118,174 million cubic feet per day to 122,574.
Of course, Texas was the leading producer of both crude oil and natural gas in November (5,210 million barrels per day for oil and 31,831 million cubic feet per day for natural gas), according to the EIA.
EIA also released data this week stating the U.S. proved reserves of crude oil and lease condensate increased by 16 percent in 2021. Additionally, proved reserves of natural gas in the United States grew to a new record of 625.4 trillion cubic feet (Tcf) in 2021, a 32 percent increase from 2020, according to EIA.
Proved reserves are operator estimates of the volumes of oil and natural gas that geological and engineering data demonstrate, with reasonable certainty, to be recoverable in future years from known reservoirs under existing economic and operating conditions.
EIA expects demand for crude oil and natural gas to continue to increase this year even though some believe global economies will slow down cooling off the demand for energy products. EIA expects inflation to weaken economic activity in the U.S. and Europe, but global demand for petroleum products will remain strong increasing by 1 percent this year.
The International Energy Agency believes global demand reached 100.8 million barrels per day in November, a 140,000 b/d increase, and projects an increase to 101.7 million b/d in 2023.
OPEC expects global oil demand to increase by 2.2 million b/d in 2023.
The Biden administration has aggressively used the power of the federal bureaucracy to make the business of producing petroleum products more difficult and costly.
The American Energy Alliance issued a report listing 125 ways President Biden's administration has issued policies restricting oil production in the U.S. since taking office in January 2021. The policies included canceling the Keystone XL pipeline that stretched from Canada to the Gulf Coast of Texas, implementing new environmental standards for the oil and gas industry, delayed federal lease bids, and verbally threatened American oil and gas companies with investigations into "price gouging."
The Biden administration searched for a quick fix to solve the huge political problem of rising inflation and gasoline prices. He announced the release of oil from the Strategic Petroleum Reserve three times in 2022 in an effort to drive down oil and gasoline prices before election day in November.
But the world's thirst for oil, natural gas, and other petroleum products kept pushing demand higher. The American oil and gas industry, the largest producers in the world, plans to spend more capital this year to meet the demands of consumers around the world.
Alex Mills is the former President of the Texas Alliance of Energy Producers.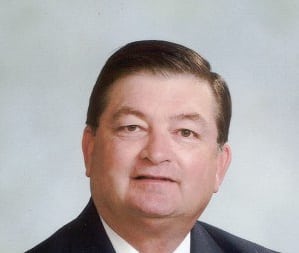 Alex Mills is the former President of the Texas Alliance of Energy Producers. The Alliance is the largest state oil and gas associations in the nation with more than 3,000 members in 305 cities and 28 states.
3 Ways Technology is Going to Shape the Oil and Gas Industry
Free to Download Today
Oil and gas operations are commonly found in remote locations far from company headquarters. Now, it's possible to monitor pump operations, collate and analyze seismic data, and track employees around the world from almost anywhere. Whether employees are in the office or in the field, the internet and related applications enable a greater multidirectional flow of information – and control – than ever before.