As sure as death and taxes, the economy will have its ebbs and flows. Fluctuations in market conditions have been prominent throughout the course of the COVID-19 pandemic, in which economies have plummeted and climbed to various degrees. But for those in the linked oil, freight, shipping, and logistics industries, economic changes have brought about unique challenges and concerns.
For instance, the supply chain problems that have impacted even giant corporations like GM, Boeing, and McDonald's require deft, agile solutions. Businesses have to uncover and apply these solutions if they are to stay relevant economically and socially.
Understand the landscape of an ever-evolving economy to best position your business for success. Here's where you can start.
Staying Abreast of Modern Trends
Your first step in retaining relevance in the midst of a changing economy is to know and understand market trends in your industry as they shift. These trends will indicate performance and allow you to prepare for anything that comes your way.
In the oil industry, for instance, two modern trends have caused all kinds of market fluctuations. Maintaining relevance with pricing, marketing, inventory management, and all other processes has meant adapting to these trends and the circumstances they influence. These trends are the changes wrought by COVID-19 and the longer-gestating sustainability push.
COVID-19 Changes
The impact of COVID-19 on the oil industry was severe, even in the early days of the pandemic. Prices plummeted, supply chains were disrupted, and demand fell to unimagined lows. Though that demand is on track to recover, it still won't reach pre-pandemic levels until 2022 at the earliest, though later in the decade is likelier.
Meanwhile, problems with supply continue to besiege much of the industry. From ransomware attacks to COVID outbreaks, these challenges make for an ever-evolving market. Professionals have to be aware of the changes in real-time in order to make relevant decisions.
The Sustainability Push
But some decisions will be informed by longer-running trends in the data and feedback you generate. The sustainability push is the perfect example of a movement that increases in popularity all the time and has grown to reflect a real pivot in the oil industry.
For instance, BP and Shell have now diversified their investment portfolios into the realm of renewable energy. This diversification serves as a hedge against the possibility that oil values will decline within the next decade while renewables continue to rise.
Oil, shipping, and logistics companies are all exploring sustainability standards to be more relevant to consumer sentiment. In the process, it helps to know which technologies are most useful.
Knowing the New Tech
Any business leader working with supply chains understands how complex and intricate the process can be. A problem in a single area can have a domino effect that creates issues across the globe. Fortunately, advancing technology is reshaping operations in the oil and gas industry by:
Supplying a data communication infrastructure through the Industrial Internet of Things (IIoT).
Enhancing environmental awareness with 4D seismic technology.
Improving safety with wearables and equipment sensors.
Though the range of modern tools is diverse and powerful, a few systems are more important to note than others. When it comes to staying relevant in today's economy, these are the tools businesses should be using:
Information Systems
Information systems are the databases and networks we rely on to store, host, and communicate information. With the constant improvements in both artificial intelligence algorithms and data collection processes, these tools are capable of producing endless insights and displaying them in real-time.
Staying relevant in the modern economy means wielding the power of information systems to improve efficiency. Professionals in using information systems elevate whatever industry in which they are employed, helping to streamline the flow of actionable data across an organization.
Machine Learning
Powered by information systems, AI research has given rise to machine learning systems. These are incredibly useful computational processes that allow a system to learn for itself based on the data it analyzes.
Machine learning helps businesses remain relevant through its predictive modeling and analytics functions. With the right machine learning tools, you can model the performance of your equipment and prevent breakdowns with early maintenance. Additionally, you can optimize and even automate processes with these functions.
Evaluate and improve everything from production to supply routes with the help of information systems and machine learning technology. From here, implementing winning strategies will be simple.
Implementing Winning Strategies
Staying ahead in a constantly shifting economy means being able to adapt. Just as every organization wishes it had planned for a situation like the COVID-19 pandemic, those in the oil and gas or supply industries want a forewarning of difficulties to come. Unfortunately, however, no one can predict the future.
Instead, two of the best strategies you can employ towards economic and social relevance are building agile business processes and establishing backup plans. The rapidly evolving economy demands flexibility, and these strategies help you get there.
Agile Processes
'Agile' is a term that has been popularized by the software development field, in which agile development reflects a development process that prioritizes flexibility. Agile software development makes the user a collaborator in the design and is all about innovating to solve problems over maintaining a rigid design pattern.
With all the supply, demand, and value fluctuations of the modern economy, you have to apply similarly agile methods to your own processes. This means broadening your network, expanding your supply chain options, and streamlining your workflow. Developing backup plans may be a step in this process.
Backup Plans
Every business needs backup plans. In the course of protecting your economic interests, you'll build investment portfolios, invest in tech, and restructure organizations. Adaptable backup plans make use of any and all of these features to mitigate the risk of downtime.
No one wants to deal with a crisis like that faced by Colonial when ransomware forced a shutdown of their pipeline that transports 45 percent of the East Coast fuel supply. It's hard to stay relevant if you cannot operate safely. That's why data backup and protection, supply chain alternatives, and emergency reserves should all be considered in your own backup plans.
By utilizing these tools and trends, your company faces greater odds of weathering any economic challenges. From a global pandemic to cyberattacks, the modern economy is dangerous. With the right approach, however, you can secure your interests around an agile and adaptable business model.
Elevate your use of information systems and agile processes to remain relevant in a changing economy. This means adapting not only to the most competitive business practices but to the shifting behaviors of your consumers.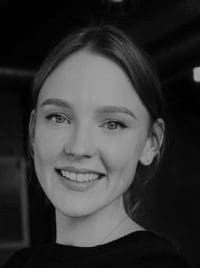 Indiana Lee lives in the Northwest and has a passion for the environment and wellness. She draws her inspiration from nature and makes sure to explore the outdoors regularly with her two dogs. Lee also has experience in owning and operating her own business. Feel free to follow her on Twitter @indianalee3.  
3 Ways Technology is Going to Shape the Oil and Gas Industry
Free to Download Today
Oil and gas operations are commonly found in remote locations far from company headquarters. Now, it's possible to monitor pump operations, collate and analyze seismic data, and track employees around the world from almost anywhere. Whether employees are in the office or in the field, the internet and related applications enable a greater multidirectional flow of information – and control – than ever before.