When considering the world of safety management, the measure of an influential safety culture is often misconstrued. That hefty and bulky safety manual populated with safety programs often receives the credit of a successful workplace; however, they serve no purpose if a robust training program does not accompany them.
The offshore industry recognizes the significance of training. The Bureau of Safety and Environmental Enforcement (BSEE) stipulates the same sentiment with SEMS, safety and environmental management systems. SEMS is comprised of seventeen essential elements, and training makes the list.
Requirements
BSEE and SEMS exhibit specific requirements when addressing training and the other elements of the program. In the world of science, it is said that for every action, there must be an equal reaction. The same can be applied to training. Anyone conducting a job task must be specifically trained to do so. Companies must create and implement the procedures needed to ensure this level of training takes place before gaining access to the worksite.
SEMS additionally stipulates precise areas of business that needed to be included in company training programs. Operating procedures and safe work practices must receive attention in training programs to ensure individuals possess the skills and knowledge to perform their job duties safely.
Specific training must educate the workforce on emergency response procedures and control measures. The goal is to ensure they can respond in an emergency and safely avoid disastrous outcomes.
The notion that everyone can stop a job finds root in stop work authority programs. As a result, SEMS insists that training programs cover this and the importance of the ultimate work authority, the individual responsible for a specific project, and ensures that all safety measures are taken.
The Job Safety Analysis, commonly known as the JSA in the workplace, serves as a step-by-step process to working safely. As per the SEMS program, it is a component of safe work that must be trained upon. The individual pieces of employee participation and identifying hazards that make up the JSA process must receive equal attention when conducting training.
Because employees can work alone and in large groups and perform duties remotely, SEMS dictates that incident reporting must also be added to the training list. To receive the necessary assistance, all employees must be educated on how to report an incident.
Subcontractor Facet
A significant piece to the SEMS puzzle focuses on subcontractors or contractor management. Companies that bring subcontractors out to the worksite to perform specific duties are responsible for their actions and wellbeing—an initiative-taking method to ensuring that safety is through the function of safety.
For instance, if confined space work must occur, a company can call upon the option of subcontracting that aspect of work to another company. They must be trained specifically on the work they will be performing.
This aspect may trip a feeling of stress and complication, but SEMS does not strive to be a nuisance. The program encompasses the most effective means of gaining compliance. The company attempting to subcontract another does not have to perform the training needed for the work conducted. If the subcontracting company can verify that their crews have been appropriately trained to perform the contracted position with verification, such as training records, they achieve compliance.
So, while companies must ensure that training has been conducted for anyone under their directive, they do not need to fund that training or provide it themselves. SEMS does not specify how compliance is achieved, just that proof and verification can be delivered to ensure that it has.
Frequency
Training must be performed at critical points to ensure the highest level of understanding is maintained. All individuals must be exposed to orientation training for the first time on an offshore platform. Specific hazards and emergency procedures associated with that location must be communicated to anyone working on site.
Other forms of training require different frequencies of training. When a policy or program is authored and implemented, the workforce must be trained to use it. Proactive safety culture is achieved when that same program receives refresher training annually. This allows management to gauge comprehension and ensure individuals follow the policy points to maintain a safe working environment.
Training can also be wagered if changes are made to a program or policy. If the change is issued, but the workforce directly affected by the change is unaware of the parameters, a disastrous outcome can result. Each time a program is altered, the crew must be brought in and retrained. The timing is of no concern. If employees receive fall protection training in January but later discover gaps in March and make revisions, crews must be brought back in for retraining.
Training is crucial to establishing and maintaining the highest level of safety. Management teams must understand the importance and realize that if individuals are not trained, they cannot expect the productive and efficient results they desire to manifest. Only training can bring those goals to fruition.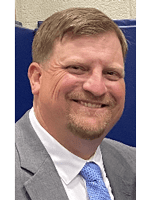 Nick Vaccaro is a freelance writer and photographer. In addition to providing technical writing services, he is an HSE consultant in the oil and gas industry with twelve years of experience. Vaccaro also contributes to SHALE Oil and Gas Business Magazine, American Oil and Gas Investor, Oil and Gas Investor, Energies Magazine and Louisiana Sportsman Magazine. He has a BA in photojournalism from Loyola University and resides in the New Orleans area. Vaccaro can be reached at 985-966-0957 or nav@vaccarogroupllc.com. 
3 Ways Technology is Going to Shape the Oil and Gas Industry
Free to Download Today
Oil and gas operations are commonly found in remote locations far from company headquarters. Now, it's possible to monitor pump operations, collate and analyze seismic data, and track employees around the world from almost anywhere. Whether employees are in the office or in the field, the internet and related applications enable a greater multidirectional flow of information – and control – than ever before.