Being ready with a plan has always mustered an agreeing nod of the head. When things go south, directing time at reacting instead of figuring out what to do can make all the difference in the world. It seems the Bureau of Safety and Environmental Enforcement, commonly known as BSEE, heeded the same advice and inserted it into policy. The regulatory agency's SEMS program includes 17 specific elements with Emergency Response and Control making the list.
According to SEMS, which stands for Safety and Environmental Management Systems, operators must draft and implement plans of emergency response and control plans. Not just a couple of sentences scribbled on paper will suffice, but instead, their requirements are quite specific. They must include an emergency action plan, an emergency control center, and the administering of drills and training sequences specific to emergency response, and even evacuation procedures. These criteria clearly reside in OSHA's 30 CFR 250.1918.
Emergency Action Plan 
A significant focus is cast upon emergency action plans. They must be precise and specific in their makeup, but it is further required they are assigned to a responsible and capable party. That designated individual must foster care and development throughout the life of the plan.
The responsible party must have the background, knowledge, and skill set to identify the time of plan implementation and have the ability to carry it out to completion. Imagine how much worse an offshore disaster might be if designated emergency response personnel were not fully versed in the plan's components or had the physical makeup to carry out its procedure.
Facilities must be equipped with emergency response and control plans that will serve as the best laid plans in guiding personnel to the safest possible outcome should a disaster strike. Individuals tasked with carrying these plans out must also address emergency reporting and response requirements. When the disaster is over, the event still plays out. Questions arise and answers are mandated.
The experience and applicable background components find use when meeting the expectations of regulatory agencies, like BSEE. One cannot just draft what is thought to be an adequate plan, but instead, must follow specific guidelines in order to meet regulations, and also maintain compliance throughout the life of the business.
Emergency Control Center 
Just like an expensive tool, the emergency action plan must be monitored and its whereabouts are always known. It contributes no good if it is not accessible to those who require its use. As a result, the OSHA standard stipulates that each facility must be outfitted with a designated emergency control center. It is here that personnel can locate the emergency action plan, but also other information such as oil spill contingency plans, and additional safety and environmental information.
Hoping not, but another incident of Deepwater Horizon's magnitude could always manifest itself. Having that emergency action plan developed, and in a location known by all, could save literal minutes that potentially mean the difference between life and death.
Accessing specific plans housed in the emergency control center can assist in casting a timely response to hazardous situations. If the plan has been developed and proven effective through analysis and testing, a hypothetical oil spill in the Gulf of Mexico can be rectified with potentially less catastrophic effect.
Training and Drills 
No argument can be waged to support the notion that a good plan is not better had it been tested and its intended results verified. We cannot determine how effective an emergency action plan will be or how well its designated carriers might perform without testing the plan's effectiveness. Drills must be dispatched to gauge comprehension.
All emergency response and evacuation procedures must be periodically tested through the use of drills. This mandate applies to not only company employees, but to contracting personnel as well. The SEMS required training program, depicted in OSHA 250.1915, stipulates the necessity of drills.
Drills must be based upon potential scenarios or situations that could occur. This provides the best methodology for exercising the plan's elements as they are specific in nature. Maintaining this thought process, and offshore production platform would better serve its workforce and property by conducting drills for hypothetical situations such as an oil spill or fire. These are the detriments from which the workforce should be protected.
A careful analysis conducted following the drill provides an excellent outlet for identifying strengths and weaknesses. Here it can be determined if workers retreated to their muster stations in an acceptable brisk but safe manner. Drills can also bring light to shocking situations like potentially an inadequate supply of life jackets. Perhaps one or two is missing. Drills are excellent routes in identifying unknown discrepancies.
Drilling sounds effective when discussed, but caution is warranted. A drill can only be effective and yield accurate results if the workforce has been trained on their roles, as well as others, as identified in the emergency action plan. If no one has been trained on these plans, then they cannot be expected to adequately administer an emergency duty assigned, or know where and how to muster.
With any effectively developed plan, training is the key to successful implementation. Desired results can only be ensured if all steps have been taken to ensure implementation. If the worker does not have an understanding of how the emergency action plan operates, or that it lives in the emergency control center, chances are a successful outcome is far from possible. Simply put, training arms the workforce with the knowledge to succeed.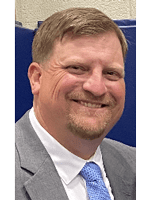 Nick Vaccaro is a freelance writer and photographer. In addition to providing technical writing services, he is an HSE consultant in the oil and gas industry with twelve years of experience. Vaccaro also contributes to SHALE Oil and Gas Business Magazine, American Oil and Gas Investor, Oil and Gas Investor, Energies Magazine and Louisiana Sportsman Magazine. He has a BA in photojournalism from Loyola University and resides in the New Orleans area. Vaccaro can be reached at 985-966-0957 or nav@vaccarogroupllc.com. 
3 Ways Technology is Going to Shape the Oil and Gas Industry
Free to Download Today
Oil and gas operations are commonly found in remote locations far from company headquarters. Now, it's possible to monitor pump operations, collate and analyze seismic data, and track employees around the world from almost anywhere. Whether employees are in the office or in the field, the internet and related applications enable a greater multidirectional flow of information – and control – than ever before.