Petroleum prices declined this week on news that demand could be declining because of inflation.
Crude oil traded on the New York Mercantile Exchange closed at $91 per barrel this week, which is a decline of $31 (25 percent) from its high of $122 in mid-June. Brent crude oil closed on the international exchange at $97 on Aug.10.
Average regular gasoline prices in the U.S. followed crude oil, declining from $5.107 in June to $4.151 (20 percent), according to the Energy Information Administration (EIA).
Natural gas traded at Henry Hub also has declined from $8.971 in May to $7.883.
However, EIA forecasts strong demand and consumption of crude oil, natural gas and electricity during the remainder of the year.
"We estimate that 98.8 million b/d of petroleum and liquid fuels was consumed globally in July 2022, an increase of 0.9 million b/d from July 2021," EIA stated in its Short-Term Energy Outlook issued on Aug. 9.
"We forecast that global consumption of petroleum and liquid fuels will average 99.4 million b/d for all of 2022, which is a 2.1 million b/d increase from 2021. We forecast that global consumption of petroleum and liquid fuels will increase by another 2.1 million b/d in 2023 to average 101.5 million b/d," the report said.
EIA forecasts the spot price of Brent crude oil will average $105 in 2022 and $95 in 2023.
The U.S. retail price for regular grade gasoline averaged $4.56 per gallon in July, and the average retail diesel price was $5.49 per gallon, EIA said. "We expect retail gasoline prices to average $4.29 in the third quarter of 2022 and fall to an average of $3.78 in the fourth quarter.
Retail diesel prices in EIA's forecast are expected to average $5.02 per gallon in the third quarter and $4.39 in the fourth quarter of this year.
U.S. consumption of natural gas averages 85.2 billion cubic feet per day (Bcf/d) in 2022, up 3 percent from 2021, according to the report.
U.S. natural gas inventories ended July at 2.5 trillion cubic feet (Tcf), which was 12 percent below the 2017–2021 average, and EIA forecasts natural gas inventories will end the 2022 injection season (end of October) at close to 3.5 Tcf, which would be 6 percent below the five-year average.
"We expect U.S. sales of electricity to ultimate customers to increase in the forecast by 2.5 percent in 2022," EIA stated.
EIA expects renewable energy sources, mostly solar and wind, to increase from 20 percent in 2021 to 22 percent this year and up to 24 percent in 2023.
EIA points out this report is subject to many uncertain issues, including the Russia-Ukraine conflict, oil production from OPEC+ countries, and "less robust economic activity."
Alex Mills is the former President of the Texas Alliance of Energy Producers.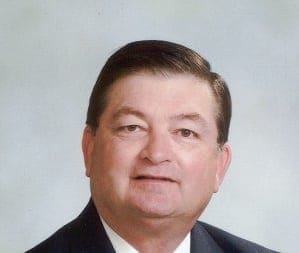 Alex Mills is the former President of the Texas Alliance of Energy Producers. The Alliance is the largest state oil and gas associations in the nation with more than 3,000 members in 305 cities and 28 states.
3 Ways Technology is Going to Shape the Oil and Gas Industry
Free to Download Today
Oil and gas operations are commonly found in remote locations far from company headquarters. Now, it's possible to monitor pump operations, collate and analyze seismic data, and track employees around the world from almost anywhere. Whether employees are in the office or in the field, the internet and related applications enable a greater multidirectional flow of information – and control – than ever before.