Data is one of the most prevalent and precious commodities of the modern era. In the oil and gas industry, the use of this valuable resource stands to transform the already booming market, set to reach $49 billion in value by 2030. Through data, analytics can be conducted that streamline everything from the performance gap that plagues the industry to forecasting production capacity into the future.
In a time in which pandemics, ransomware attacks and international relations all commonly disrupt the flow and accessibility of oil, data tools are needed to keep the economy functioning. Oil and gas are the backbones of modern civilization, and it is only natural that the industry is improved by another major modern commodity: big data.
Through data analytics, oil and gas companies can advance their own values and standing in the world. This is a necessary step and one many companies are already taking to great success. Here's what you should know about your opportunities for advancing analytics in your industry.
The Need for Advancing Analytics in Oil and Gas
Let's face it: The oil and gas industry hasn't had the easiest time recently. With the COVID-19 pandemic alone causing a price crash, the industry has had to recover quickly amid other concerns. Now, everything from cyber threats to managing sustainability portfolios complicates a market that still brims with uncertainty.
In an environment like this, advancing your data and business analytics can be the best tool at your disposal when it comes to surviving, thriving and transforming as needed. In fact, business analytics can make transformation all but painless as you navigate the market trends.
This is because business analytics are themselves a toolbox of statistical analytics processes that lend themselves to obtaining insights and improving decision-making. Who wouldn't want a resource like this at a time of economic uncertainty?
Through data collection and processing, business analytics make patterns clear. This allows professional analysts and AI-powered systems to comb over impossibly large data sets and spit out actionable information. It takes understanding and expertise, but the results can include:
Savings on internal processes and cost reduction through logistics efficiency.
Higher revenue potential through an understanding of markets.
Improved ability to adapt based on oil availability and trends.
Across the oil and gas industry itself, high-frequency data analytics can unleash enormous value. This is because machine data intelligence offers insights and transparency that would be impossible to reap otherwise. The industry already generates massive amounts of data, but it is estimated that only two percent is applied in the decision-making process.
With intrinsic benefits available through information, business intelligence and automated data processing tools are a necessity in the modern era. Oil and gas companies should take this opportunity to advance their analytics efforts.
The use cases alone make it clear that applying data insights gives companies the potential to maximize their bottom line at every turn.
Use Cases for Industry Analytics
We tend to speak of business analytics and intelligence in nebulous terms. The outcomes are as limitless as the ability to collect data, after all, and these days data is everywhere. But many companies in the oil and gas industry have already adopted business analytics tools to great success. Their examples can help paint the opportunities available to you in clearer terms.
Oil and gas businesses are advancing their analytics to fulfill valuable functions. These include:
Closing the Performance Gap
There's a $200 billion performance gap across the industry, according to McKinsey research. This number should be striking to any student of business as a massive lost opportunity. However, advanced analytics can bridge this gap.
One North Sea operator put the power of advanced analytics to the test in a thorough assessment of its data. The data science team collected information from 5,000 sensors accumulated over three years, then fed that data through a machine learning algorithm. With the assistance of this AI-tech, the team was able to determine five bottlenecks in productivity. By using this data to predict occurrences of just one of these bottlenecks, the team found they could improve production by up to two percent.
Improving Efficiency
Another vital element to securing revenues and protecting assets comes in the form of maximizing efficiency. Being able to maintain equipment well enough to prevent downtime and accidents is essential to this process. Fortunately, solutions are out there, made possible by advanced analytics.
The Predix platform offered by GE Digital, for example, has been used to cut time spent on routine processes by 60 percent and save another 20 percent in fuel for the Administracion Nacional de Combustibles, Alcohol y Portland (ANCAP) of Uruguay. This was possible through the tracking of field data, which included everything from gas and liquid flow rates to weather conditions.
Forecasting Production
Finally, the ability of advanced analytics to offer insights into the future is the closest any of us are going to come to omniscience. Through data-driven, AI-analyzed information, we can better gauge the availability of oil resources as well as the market trends that drive demand.
Shell makes use of analytics in this way through its application of fiber cables and sensors within its wells. The sensors record seismic data, which is then analyzed by AI and rendered in 3D and 4D maps. As a result, Shell can measure the efficiency of wells and forecast how much oil or gas is left.
Applied at every turn, data resources like these give oil and gas companies the intelligence they need to make more informed decisions. Efficiency benefits can occur from the production to the supply stages of the industrial process, but without the power and applicability of data, analytics will not be nearly as effective.
How Data Offers Insights into the Future of Oil and Gas
Through studying data, industry experts can make use of the tools that will secure their ability to adapt. The oil and gas markets need data-driven insights when it comes to everything from production forecasting to carbon reduction. Investing in analytics now can speed along value-boosting transformation.
In the meantime, analytics professionals looking to enter the industry should highlight on their resumes their skills and achievements for advancing analytics with measurable results. Oil and gas companies are on the lookout for the expertise they need to solve big problems. As the industry continues to grow and change, this means untold opportunities for any data professional.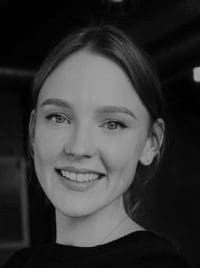 Indiana Lee lives in the Northwest and has a passion for the environment and wellness. She draws her inspiration from nature and makes sure to explore the outdoors regularly with her two dogs. Lee also has experience in owning and operating her own business. Feel free to follow her on Twitter @indianalee3.  
3 Ways Technology is Going to Shape the Oil and Gas Industry
Free to Download Today
Oil and gas operations are commonly found in remote locations far from company headquarters. Now, it's possible to monitor pump operations, collate and analyze seismic data, and track employees around the world from almost anywhere. Whether employees are in the office or in the field, the internet and related applications enable a greater multidirectional flow of information – and control – than ever before.