Natural gas production in the U.S. has increased for 23 consecutive months as electric power distribution and liquefied natural gas (LNG) exports continued to rise.
The Energy Information Administration (EIA) stated this week that U.S. dry natural gas production in February averaged 101.5 billion cubic feet per day (Bcf/d), which is 7 Bcf/d (7.4%) higher than February 2022, "the highest level for any month since 1973 when we began tracking dry natural gas production."
EIA also noted gross withdrawals of 123.1 Bcf/d, which is a 6.8% increase over February 2022 of 115.3 Bcf/d, and it is the "highest daily rate of gross withdrawals for any month since 1980, the earliest year in this data set."
Even though consumption of natural gas for electric power increased by 7% over February 2022, consumption declined in residential (13.6%), commercial (8.4%) and industrial (2.6%) categories.
The U.S. exported 20.6 Bcf/d of natural gas to 25 countries in February, exceeding imports of 8.7 Bcf/d, making the U.S. a net exporter.
Many European countries are importers of natural gas from the U.S. because they have sanctioned natural gas imports from Russia since the attempted invasion of Ukraine.
A lot of those imports come from the Gulf Coast of Texas and natural gas produced in the Permian Basin of West Texas and Southwest New Mexico and the Haynesville of East Texas and North Louisiana.
Production in both areas has increased dramatically since the Covid pandemic.
In the Permian Basin, natural gas produced with oil production, which is called associated gas, has been prolific and some wells have had a gas-to-oil ratio as high as 3,000 Mcf to 1 barrel of oil. There is very little spare processing and pipeline capacity to process and transport the 15.9 Bcf/d of natural gas to the Gulf Coast.
The oversupply has caused natural gas prices in the Permian to drop into negative territory on several occasions.
However, a recent report in the Permian Basin Oil and Gas magazine said 17 processing plants with a combined capacity of 2 Bcf/d were scheduled to be added this year. Also, the Matterhorn Express pipeline, with a capacity of 2.5 Bcf/d is scheduled for completion this year, taking gas from the Permian Basin to the Katy hub on the Gulf Coast.
EIA says dry natural gas from the Haynesville shale play reached new highs in March 2023, averaging 14.5 Bcf/d, 10% more than the 2022 annual average of 13.1 Bcf/d, according to data from Enverus. Haynesville natural gas production accounts for about 14% of all U.S. dry natural gas production.
Pipeline takeaway capacity out of Haynesville is currently estimated to be around 16 Bcf/d, according to S&P Global Commodity Insights. The Enterprise Products Partners' Gillis Lateral pipeline and the associated expansion of the Acadian Haynesville Extension move natural gas from Haynesville to demand centers and liquefied natural gas terminals along the U.S. Gulf Coast were the most recent pipeline to enter service.
In addition, if completed on time, EIA said three new pipeline projects will add 5 Bcf/d of takeaway capacity out of Haynesville by the end of 2024.
Alex Mills is the former President of the Texas Alliance of Energy Producers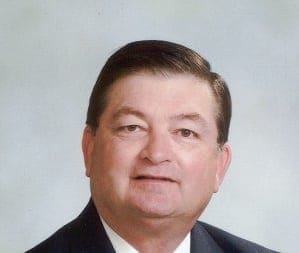 Alex Mills is the former President of the Texas Alliance of Energy Producers. The Alliance is the largest state oil and gas associations in the nation with more than 3,000 members in 305 cities and 28 states.
3 Ways Technology is Going to Shape the Oil and Gas Industry
Free to Download Today
Oil and gas operations are commonly found in remote locations far from company headquarters. Now, it's possible to monitor pump operations, collate and analyze seismic data, and track employees around the world from almost anywhere. Whether employees are in the office or in the field, the internet and related applications enable a greater multidirectional flow of information – and control – than ever before.