The Crude Life engages with industry experts and energy enthusiasts every day with interviews, radio programs, social media posts, print features, video content and podcasts. These conversations range from CEOs to truck drivers to authors to engineers to cafe owners. Just like our diverse experts and interviews, the conversations have depth and worldly experience.
Here are some quotes from people Living the Crude Life.
"For me, it's a little bit of balance, right? So, it's nice because you don't have to choose one or the other, right? You can actually help them problem solve to have the least amount of impact on any of the environmental stuff… that's what's nice. And working with Daphne – I give her the problems and she thinks around them."
Daphne Senn, KLJ
______________________________________________________________________________
"I feel like they're an easy target, but nobody actually sees the upfront work and that they put time put into it. One project is a year minimum… there are a lot of hours that get put into a project before it's actually constructed."
Corie Ereth, KLJ
_______________________________________________________________________________
"Yeah, everybody can still make money between the $50 and $70 dollar range and it doesn't hurt the common good as far as gas prices. I mean, most people don't even know that gas comes from oil."
Kathrine Hill, President of Patronus Petroleum
________________________________________________________________________________
"A lot of people are thinking that it will never happen in their community or its someone else from another country, my family and my community will not be effected.  But they are part of that demographic that traffickers are looking for. And as people spend more time online these years, traffickers could be grooming untold number of potential victims all at the same time."
Ashley Smith, Truckers Against Trafficking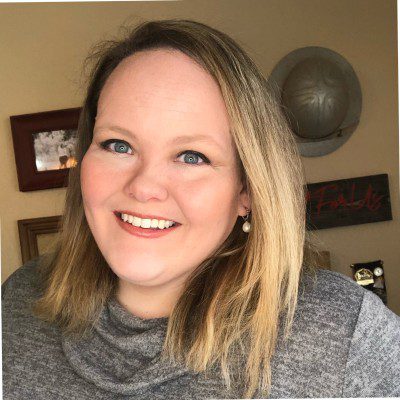 "This year the Bakken BBQ will honor First Responders as part of our festivities.  We will still be raising money for Make A Wish and several other local charities with our BBQ, raffle and live auction.  Last year the Texas Hog Hunt was our number one money-raiser during the live auction and expect this year's to be hog wild!"
Tiffany Steiner, Co-Founder, Bakken BBQ
______________________________________________________________________________
"I have three boys, their ages are 5, 7 and 15 and it's pretty tough to deliver top sales for the company, running around all over Louisiana, Texas and New Mexico.  The oldest boy is old enough to start helping out now with some things. It's nice not having to pay a babysitter, but I do pay him, I guess.  But I am home nightly unless I have to be out of town at which case, I will take them with me.  That's the most important thing as a single mother in the oil patch is trying to find that balance and make sure your hours are sacred to both."
Franki Osburn, Nighthawk Completion Services
"I put so much into the oilfield it almost becomes obsessive. My girls travel with me actually. I have a place in Lubbock, TX and am fortunate enough to have a place in Midland so my girls can travel with me out in the Permian."
Tiffany Wilson, Gulf South Energy Services
"I just have the one daughter right now and it is fun to watch her learn from watching me and for her see the resiliency of this industry. She gets to see how mom problem solves and how you can make a good life for yourself."
Heather Ferril, Thomas Oilfield Services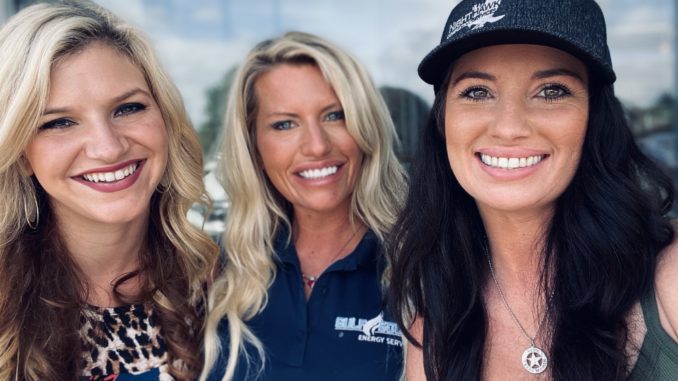 ____________________________________________________________________________
"The investment Sec. Haaland announced for America's national parks is not possible without oil and natural gas production on federal lands, which provides practically all the funding. Yet she and the president are on a path to eliminate the very source of revenue that underwrites the conservation program. By banning new leasing and embarking on policies to make development on existing leases prohibitive, the federal government will soon struggle to pay for public lands conservation. The policies that are the hallmark of the first 100 days are, paradoxically, a good way to ensure the massive backlog of maintenance at national parks remains into the future. Besides killing up to 58,676 oil and natural gas related jobs annually, the president's ban threatens over 108,000 long-term jobs fixing national park infrastructure."
Kathleen Sgamma, president of Western Energy Alliance.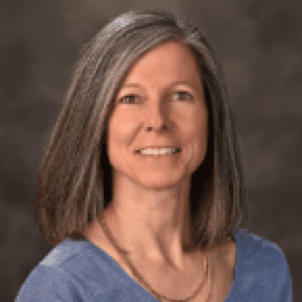 _____________________________________________________________________________
"The job search has been exhausting. Not sure what the odds are of getting my resume popped in the random online submissions. Have had multiple second and third interviews. People waiting on investors before they can hire. Been hearing 3Q is when companies will start buying again so then the real hires will start. Honestly, this has been a year to forget. It's been a Vodka in your Trulia kind of year."
Erin Wiersma, #LookingForWork
Genneca Houser is a multimedia journalist, audio producer, podcast host and music artist. She has done work in media for 10+ years and has been part of the performing arts for more than 20 years. Houser and her husband own and operate Dirty DAHG Productions, LLC in the Black Hills of South Dakota.
3 Ways Technology is Going to Shape the Oil and Gas Industry
Free to Download Today
Oil and gas operations are commonly found in remote locations far from company headquarters. Now, it's possible to monitor pump operations, collate and analyze seismic data, and track employees around the world from almost anywhere. Whether employees are in the office or in the field, the internet and related applications enable a greater multidirectional flow of information – and control – than ever before.