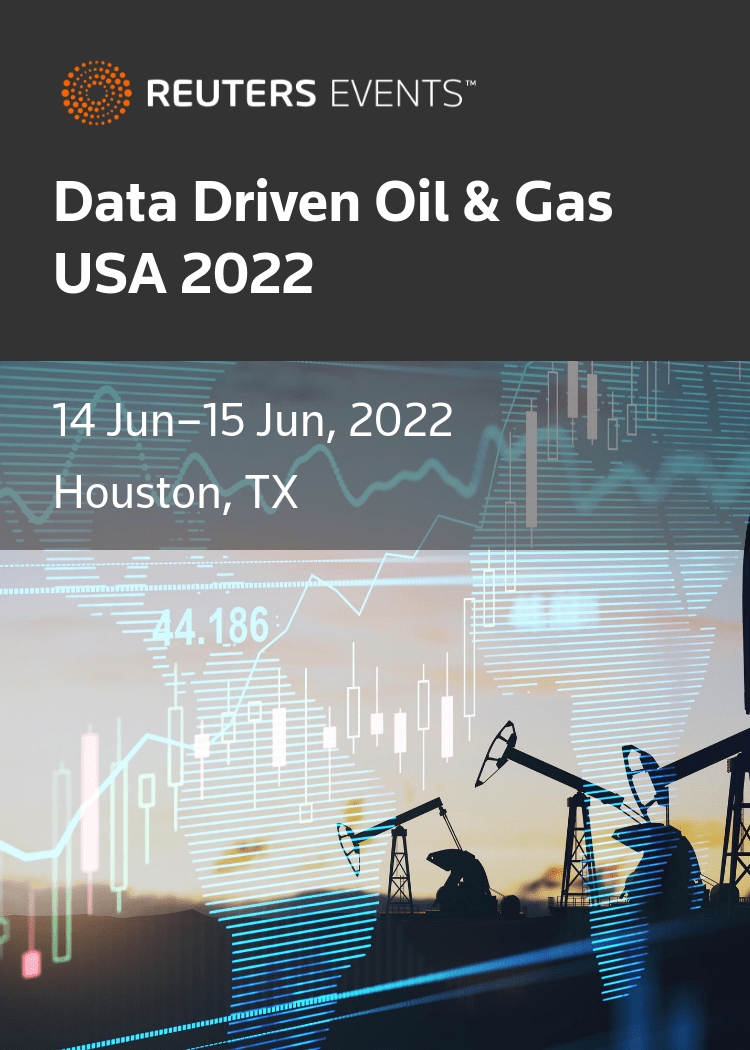 Reuters Events: Data Driven Oil & Gas USA 2022
After a two-year virtual hiatus, Reuters Events: Data Driven Oil & Gas 2022 returns to Houston for a highly anticipated in-person conference.
Through real-life case studies, live debates, interactive workshops, and a buzzing exhibition hall, upstream professionals convene this June to scale digital transformation and increase operational efficiency across the entire upstream ecosystem.
The exclusive meeting invites leading operators, oil & gas service providers, global tech companies and pioneering innovators to provoke action and investigate the emerging technologies that can create new business opportunities for the upstream industry.
Diverse global voices will bring passion, experience, and unfiltered insight on how to meet post-pandemic energy demand through the unlimited potential of digital and data-driven capabilities, whilst addressing new regulations concerning sustainability.
When the world was in disarray, digital was there to fall back on; now, it is here to reduce downtime and increase the bottom line.
3 Ways Technology is Going to Shape the Oil and Gas Industry
Free to Download Today
Oil and gas operations are commonly found in remote locations far from company headquarters. Now, it's possible to monitor pump operations, collate and analyze seismic data, and track employees around the world from almost anywhere. Whether employees are in the office or in the field, the internet and related applications enable a greater multidirectional flow of information – and control – than ever before.