As winter approaches, energy forecasters expect colder-than-average temperatures and higher energy prices.
The Energy Information Administration at the U.S. Department of Energy releases its Short-Term Energy Outlook stating it will be 2% colder this winter than the average temperature during the last 10 years. Colder weather will increase the demand for energy and rising prices.
"Compared with last winter, in nominal terms, we forecast expenditures for homes that heat with natural gas will rise by 28%, heating oil by 27%, electricity by 10%, and propane 5% from October–March," EIA stated.
EIA expects U.S. sales of electricity to ultimate customers to rise by 2.7% in 2022, mostly because of more economic activity but also because of slightly hotter summer weather than last year.
Even though natural gas storage is 6% below the five-year average, EIA says natural gas production will continue to increase during the fourth quarter to 99 billion cubic feet per day from 91 Bcf/d during the first quarter of 2022.
Natural gas fuels 38% of U.S. electricity generation in 2022, up from 37% in 2021, but EIA forecasts it to fall back to 36% in 2023. Coal-fired electricity generation falls from 23% of the U.S. total last year to 20% in 2022 and 19% in 2023. Growing generation from renewable sources limits growth in natural gas and coal generation.
"We forecast that wholesale electricity prices at major power trading hubs will be about 20-60% higher on average this winter," EIA stated. "The highest wholesale electricity prices are likely to be in New England because of possible natural gas pipeline constraints, reduced fuel inventories for power generation, and uncertainty regarding LNG shipments given the tight global supply conditions."
"We forecast the U.S. residential price of electricity will average 14.9 cents per kilowatthour in 2022, up 8% from 2021. Higher retail electricity prices largely reflect an increase in wholesale power prices, which are driven by higher natural gas prices," EIA said.
EIA said U.S. consumption of natural gas will average 87.9 Bcf/d in 2022, up 3.9 Bcf/d from 2021, reflecting more consumption across almost all sectors.
U.S. coal production is forecast to increase by 20 million short tons (MMst) in 2022 to a total of 598 MMst for the year. EIA expects coal production will fall to 581 MMst in 2023.
"Increases in U.S. electricity generation in our forecast come almost entirely from solar and wind," EIA said. "We expect renewable sources will provide 22% of U.S. generation in 2022 and 24% in 2023, up from 20% in 2021."
Alex Mills is the former President of the Texas Alliance of Energy Producers.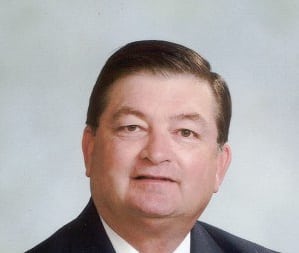 Alex Mills is the former President of the Texas Alliance of Energy Producers. The Alliance is the largest state oil and gas associations in the nation with more than 3,000 members in 305 cities and 28 states.
3 Ways Technology is Going to Shape the Oil and Gas Industry
Free to Download Today
Oil and gas operations are commonly found in remote locations far from company headquarters. Now, it's possible to monitor pump operations, collate and analyze seismic data, and track employees around the world from almost anywhere. Whether employees are in the office or in the field, the internet and related applications enable a greater multidirectional flow of information – and control – than ever before.