Electric vehicles – better known as just EVs – have become the talk of the town in communities across the U.S. and Europe.
Encouraged by subsidies funded by federal tax dollars, the EV side of the automotive industry has experienced significant growth. The number of registrations of newly sold electric vehicles globally has increased from 3 million five years ago (2017) to 15 million in 2022.
Tesla leads EV sales in the U.S. with 64.6% market share last year. Ford had 7.5% of the U.S. market and GM had 4.8%.
Tesla's stock price has been volatile, peaking at $407 per share on Nov. 3, 2021 and dropping to $108 on Jan. 3, 2023, but recovering to $182 on Wednesday. Tesla decreased the price of its vehicle earlier in March, but they remain higher than gasoline-powered vehicles. Tesla's Model 3's list price is $42,990 compared to the Model Y at $54,990, and the Model S sells for $89,900, according to its web page on Wednesday.
The purchasing price of EVs is a key consideration.
Chevrolet EV Blazer lists from $45,000 to $67,990 compared to the gasoline-powered Blazer of $35,000 to $44,000. Chrysler Pacifica EV costs $48,478 compared to the gasoline version at $37,095.
A recent article in The Wall Street Journal – entitled "Electric Shock: Plug-Ins Get Cheaper" – said batteries, the most expensive component, "are getting cheaper, bringing down overall prices."
AAA Explorer magazine recently wrote about EVs and their batteries.
"Indeed, battery packs can be expensive," wrote author Peter Bohr. "Like the engine of a conventional gasoline vehicle, the battery pack is the heart of an electric vehicle."
EV automakers typically warrant batteries for 8 to 10 years or 100,000 miles, and over time batteries become less efficient, Bohr said. Pack replacements "can start at around $5,000 for a Nissan Leaf battery, rising to perhaps more than $20,000 for a Tesla," he wrote.
Bohr suggested avoiding internal and external heat because charging a battery pack in hot weather can accelerate unwanted chemical reactions that permanently degrade battery materials and lead to lithium loss: 60 to 70 degrees is the ideal temperature.
Owners should avoid completely draining the battery pack or charging it to very high levels, Bohr said. "A 100% charge is okay if you drive the car immediately, but not if it's left to sit, especially in hot weather. A state of charge between 30% and 80% is best," he said.
Bohr also noted using the air conditioner or heater will reduce the range between charges. "Heaters especially use up a lot of the battery pack's energy, which is why EVs lose range in very cold weather."
EVs must be recharged, and this can be accomplished at home by installing the proper equipment or at a Level 3 DC fast charger.
Providerpower.com computed the cost of recharging at home at about $41 in electricity per month. They assumed an electricity cost of $0.12 per kilowatt-hour and EV usage of 30 kWhs per 100 miles with average travel of 1,125 miles per month.
EV manufacturers blame its inability to keep up with demand on a variety of issues, such as battery problems, safety concerns and navigating new supply chains.
Time will tell if EVs can live up to all the talk and expectations of drivers in the years ahead.
Alex Mills is the former President of the Texas Alliance of Energy Producers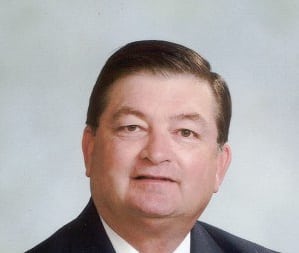 Alex Mills is the former President of the Texas Alliance of Energy Producers. The Alliance is the largest state oil and gas associations in the nation with more than 3,000 members in 305 cities and 28 states.
3 Ways Technology is Going to Shape the Oil and Gas Industry
Free to Download Today
Oil and gas operations are commonly found in remote locations far from company headquarters. Now, it's possible to monitor pump operations, collate and analyze seismic data, and track employees around the world from almost anywhere. Whether employees are in the office or in the field, the internet and related applications enable a greater multidirectional flow of information – and control – than ever before.