Several key economic indicators for the oil and natural gas industry in the U.S. and Texas show positive signs of continued growth in production and activity.
The Baker Hughes drilling rig count is up, employment is up, and production is up.
The U.S. drilling rig count rose five this week to 753 from 748 a week ago, and it is up 58 from a year ago. Texas reported 377 active rigs (the most of any state), which was an increase of 16 from a year ago. Most of the rig activity occurred in the Permian Basin of West Texas and Southeastern New Mexico with 358 rigs working compared to 334 a year ago.
The Texas Workforce Commission reported this week increases in employment in the upstream oil and gas industry. The Texas oil and gas industry added 1,500 jobs last month to bring the total upstream jobs to 198,700 in March, which is an 11 percent increase over 2022.
The oil and gas industry had an excellent year in 2022, and many analysts expect a good first quarter in 2023. Oil prices peaked during the summer of 2022 at $120 per barrel, but declined to $70 by the end of the year and have remained in the $70 to $80 range this year.
The higher commodity price has resulted in a stronger bottom line for most petroleum companies. Publicly-traded companies will begin reporting their finances for the first quarter soon.
Pioneer Natural Resources, one of the larger independent exploration and production companies, reported Wednesday $1.3 billion in income, $5.21 per diluted share, during the first quarter.  Chief Executive Officer Scott Sheffield, who announced his retirement Wednesday, stated, "Pioneer reported an outstanding first quarter, achieving strong production growth and returning significant capital to shareholders. Our continued focus on efficient operations and the development of our best-in-class, high-return assets delivered production near the top end of guidance and generated approximately $950 million of free cash flow."
Halliburton Co., a large international service company based in Houston, reported first-quarter earnings and topped Wall Street estimates. Halliburton reported net income of $651 million, or $0.72 per diluted share, compared to $263 million, or $0.29 per diluted share, for the first quarter of 2022.
Oil production across the U.S. has remained strong, too.
The Energy Information Administration (EIA) reported this week that crude oil production in the U.S. averaged 12.325 million barrels per day (b/d) during the first quarter compared to 11.465 million b/d in 2022.
Alex Mills is the former President of the Texas Alliance of Energy Producers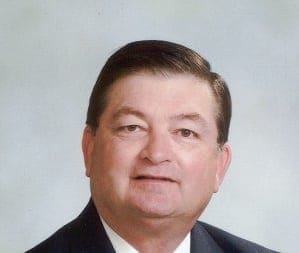 Alex Mills is the former President of the Texas Alliance of Energy Producers. The Alliance is the largest state oil and gas associations in the nation with more than 3,000 members in 305 cities and 28 states.
3 Ways Technology is Going to Shape the Oil and Gas Industry
Free to Download Today
Oil and gas operations are commonly found in remote locations far from company headquarters. Now, it's possible to monitor pump operations, collate and analyze seismic data, and track employees around the world from almost anywhere. Whether employees are in the office or in the field, the internet and related applications enable a greater multidirectional flow of information – and control – than ever before.