Calgary, Canada – Blackline Safety Corp. (TSX: BLN), a global leader in connected safety technology, has announced the following key promotions and changes to its executive leadership team:
Chief Growth Officer Sean Stinson is promoted to the additional role of President. With this appointment, Stinson will assume the leadership of software and professional service offerings, including Blackline Vision custom analytics. He will continue to lead all revenue generating activities, including sales, customer success and channel management. Stinson joined Blackline in 2013 and has held progressively senior roles at the Company, including sales, product, data services, user experience, client success and customer care. Prior to Blackline, Stinson held leadership roles in engineering and project management at BW Technologies and Honeywell.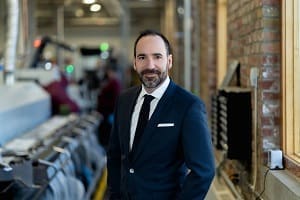 Chief Marketing Officer Christine Gillies will expand her responsibilities to include Product Management in the newly expanded role of Chief Product & Marketing Officer. Having joined Blackline two years ago, Gillies has successfully led global marketing initiatives including brand, product marketing, demand generation and corporate communications. Prior to joining Blackline, Gillies developed a proven track record in product management at SMART Technologies and Thor Technologies (Oracle) and has established herself as a dedicated, market focused leader who is well positioned to continue to develop Blackline's innovative lifesaving connected safety solutions.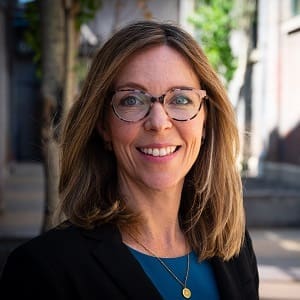 Vice President of People Services Meaghan Whitney is promoted to the role of Chief People Officer. In her new role, Whitney will be responsible for all aspects of human resources, including health and safety, talent acquisition, employee engagement, benefits, and learning and development. She will work closely with the Executive team to develop and implement strategic initiatives to support the Company's growth and culture. With more than 13 years of Human Resource experience, Whitney is a Chartered Professional in Human Resources and is a Certified Professional in the Society of Human Resource Management.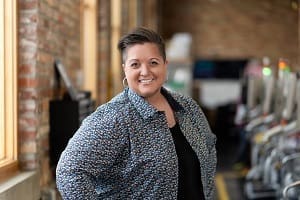 Co-founder, Brendon Cook, will take on the new role of Chief Information Officer. He will oversee information, computing and systems technologies across the company, with a focus on improving processes and efficiencies through technology. Working with compliance, security and privacy teams, Brendon will also support teams who focus on certifications and quality standards.
In addition to executive promotions, Blackline's Chief Technology Officer (CTO) Brian Sweeney has departed the Company, effective February 23, 2023. With Sweeney's departure, his duties and teams have been re-aligned within the new leadership structure. Specifically, CEO and Chair Cody Slater is taking direct oversight of the firmware and hardware teams, areas where Slater has more than 30 years of experience. The Company expects to incur modest one-time exit costs in the fiscal second quarter, with longer-term cost savings thereafter with the consolidation of the CTO role.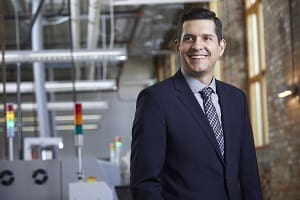 "I am delighted to announce the well-deserved promotions of Sean, Christine, Meaghan, and Brendon," said Slater. "As accomplished high-impact leaders in their respective fields with proven track records at Blackline, they bring a complementary combination of strategy, technological expertise and leadership skills. These promotions reflect our culture of rewarding and growing talent at Blackline and I look forward to their continued contributions to the Company."
"In addition, I'd like to thank Brian for his contribution to Blackline over the last two years. We will continue to leverage the processes and discipline that Brian brought to the technology teams, while realigning the technology functions that Brian lead within our existing leadership team, including myself. We have a deep and strong culture of technological innovation and expect to continue our industry leadership in connected safety solutions as we progress on our focused path towards profitability," added Slater.
About Blackline Safety
Blackline Safety is a technology leader driving innovation in the industrial workforce through IoT (Internet of Things). With connected safety devices and predictive analytics, Blackline Safety enables companies to drive towards zero safety incidents and improved operational performance. Blackline Safety provides wearable devices, personal and area gas monitoring, cloud-connected software and data analytics to meet demanding safety challenges and enhance overall productivity for organizations with coverage in more than 100 countries. Armed with cellular and satellite connectivity, Blackline Safety provides a lifeline to tens of thousands of people, having reported over 200 billion data-points and initiated over five million emergency alerts. For more information, visit BlacklineSafety.com and connect with us on Facebook,
Twitter, LinkedIn and Instagram.
3 Ways Technology is Going to Shape the Oil and Gas Industry
Free to Download Today
Oil and gas operations are commonly found in remote locations far from company headquarters. Now, it's possible to monitor pump operations, collate and analyze seismic data, and track employees around the world from almost anywhere. Whether employees are in the office or in the field, the internet and related applications enable a greater multidirectional flow of information – and control – than ever before.