Treat Yourself with Self-Compassion
"You can search throughout the entire universe for someone who is more deserving of your love and affection than you are, and that person is not to be found anywhere. You, yourself, as much as anybody in the entire universe, deserve your love and affection." – Gautama Buddha
Sometimes I really hate self-compassion. Yes, I said it! It is so difficult to explain because I don't fully understand it myself. But I know it's about giving yourself the permission to find yourself in the 30-foot seas of life. It's about believing in and becoming yourself. It is about that magical thing that makes all things possible.
Give yourself grace, especially in the worst of moments. Don't make your worst moment worse by not giving yourself the grace to revel and be grateful that you can actually feel these emotions.
Self-compassion is incredibly difficult. But it's worth it. It's what makes learning and change possible. Self-compassion gives you the space to challenge the negative voices and the negative scripts your parents did not intentionally mean to give you. It's that magical step that makes leaps possible. Sometimes you just have to believe that you are worthy of giving yourself compassion. You are worthy of going beyond the negative beliefs in your mind. You are worthy of giving yourself the space to challenge the beliefs that you had.
There was a time in my life where I would berate myself for calculating something incorrectly at work. The significance of this mistake was not small, but I didn't give myself the compassion to get through it, acknowledge the mistake and move on. I was stuck in the strange world of constantly berating myself, not feeling good enough – a vicious downward spiral.
But now I've learned that when I let the mistake go, allow myself to learn the lesson and don't beat myself up, my productivity actually increases. I'm no longer so uptight about the outcome. I'm relaxed and just enjoy the fact that I've actually arrived somewhere – who cares if it was the wrong conclusion initially? This mindset gives me the space to iterate, to learn again and to fail in a different way.
Self-compassion helps you to get out of the self-destructive, self-critical hell that you put yourself through. Give yourself the kindness to say, "It's okay. I'm only human."
Some people think being kind and compassionate to yourself is taboo.
Don't let it be.
Practice self-compassion.
Accept your mistakes.
They might be blessings in disguise.
One-Minute Chapter Summary
Give yourself the gift of self-compassion. It gives you the space to question your self-critical assumptions. It gives you the ability to not berate yourself as hard for real or perceived mistakes.
Make a choice now:
I choose to give myself the gift of self-compassion. I tell myself, "I am doing my very best with what I have in this moment, and that is all I can ask of myself."

I choose to remain overly critical and judge every perceived imperfection as a mistake, possibly extrapolating that my life and my abilities are a mistake as well.
[Write down] your answers so that you can have a list of your affirmations in one-minute summaries to take with you after you finish reading the book.
Condensed and excerpted with permission from the author. You Are Enough: A Manifesto for the Overworked and Overwhelmed by Islin Munisteri ©2016 Islin Ventures, LLC.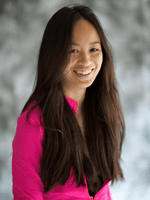 Islin Munisteri is vice president and co-founder of Theia Marketing. In her previous life, she was a reservoir engineer in Alaska, determining the remaining producible volume of oil and gas. She also worked as a reservoir engineer for bp in the Gulf of Mexico. Munisteri holds a Bachelor of Science in Petroleum Engineering and a minor in International Political Economy from the Colorado School of Mines. https://www.theiamarketing.com/company/islin-munisteri
3 Ways Technology is Going to Shape the Oil and Gas Industry
Free to Download Today
Oil and gas operations are commonly found in remote locations far from company headquarters. Now, it's possible to monitor pump operations, collate and analyze seismic data, and track employees around the world from almost anywhere. Whether employees are in the office or in the field, the internet and related applications enable a greater multidirectional flow of information – and control – than ever before.