After her decades-long career in finance, Vanessa C.L. Chang now sits on the boards of two electric utilities, Edison International and Southern California Edison Company, and on the board of the offshore drilling company, Transocean. Chang explains why we should have women on boards of directors (BOD), what barriers there are to women getting on boards and what the solutions are to drive better gender balance.
There's a lot of discussion these days about increasing the number of women on BOD. But why? What do women bring to the table in the boardroom? Studies show enhanced shareholder value, environmental responsibility, and employee productivity, but Chang shares additional reasons we need women on BOD. "Although every director must have the courage to ask challenging questions, due to their perspective, women seem to raise issues and ask questions that may not have been previously considered," Chang says. She believes this behavior comes from the fact that women have had to work differently, and sometimes harder, to succeed, and are often in a position to provide independent insights as a woman in a male-dominated business world. Chang believes, "Women add a unique perspective gained from these experiences."
Chang also sees that female board members encourage more engagement on human capital management, gender diversity and meeting high-potential women in the company. Highlighting these signals to the CEO that these issues are important, providing impetus and urgency to the company to actively address these matters.
Given that women bring value to BOD and to the companies they direct, why don't we have more women on BOD? Chang cites two main reasons. One, the C-suite is often the pool from which companies look for potential directors and there are not enough women in the C-suite. Two, few board spots become available due to the low number of directors retiring annually. Most U.S. publicly-held companies have a retirement age term, usually 72-years-old. A few U.S. boards have a combination of age and term limits. For example, a director must step down after 15 years of service or at the age of 75, whichever comes first. Even fewer U.S. boards have a term limit without a retirement age term, e.g., General Electric with a term of 15 years.
Chang does not believe in quotas as the solution, even though efforts such as the 30% Club, a campaign to achieve 30 percent female directors on major company boards, and new laws in multiple countries and states are setting quotas. "Board selection must be merit-based," she says. "As an independent board member, my ability to help direct a company is a function of the experience of my colleagues who help comprise the entire board and, therefore, the quality of the debate for any given subject. I want diverse skills and experience to add to the discussion in the boardroom. If we don't have that, each board member's responsibilities to the company can become more challenging."
What are the solutions to these barriers that keep women off BOD? Chang lists several actions companies can take:
Focus on robust talent and development programs to advance more women to the C-suite.
Address retention issues – determine why women are leaving a company at a greater frequency than their male counterparts.
Require diverse hiring and promotion teams with metrics for accountability. Chang says, "If you put an action in place, but don't hold anyone accountable, nothing is going to happen."
Institute merit-based succession planning with women on the list.
Look wider, beyond the C-suite.
Set term and age limits for directors in order to open up spots on BOD.
What can women who are seeking board positions do to achieve their goals? "I have found that one of the best things to do is to get on a non-profit board," Chang says. "Select one for which you have passion and genuine interest to ensure maximum engagement." In this position, other directors on the non-profit board will see how you behave in a boardroom. They might then recommend you to corporate boards they serve on.
Chang also suggests taking advantage of organizations that focus on gender diversity on boards. Women Corporate Directors is one such organization that strives to increase representation of women on company boards and the pipeline of qualified female board candidates. The Women Corporate Directors' initiative, BoardNext, offers education, resources and support to help qualified women navigate the path to their first board position. Another organization, 50/50 Women on Boards, offers education and advocacy to attain gender balance and diversity on corporate boards.
Chang also advises women to contact and develop a relationship with search firms that specialize in gender and minority board placements.
Women should reach out to other women who are currently on boards. Chang says, "When I meet women who want to be on boards, I'm more than happy to have conversations about how to build their network and what they need to be thinking about." Other women are also often generous with their time to help those seeking board positions – and Chang says, don't forget men who have mentored women during their career and will also recommend them to serve on a board.
Chang advocates joining organizations, such as Ascend Pinnacle for Asian Americans, Latino Corporate Directors Association and the National Association of Corporate Directors, where one can broaden their director network.
Chang emphasizes that women "really need to be thoughtful and patient about accepting their first BOD role. It can pigeon-hole you. Be patient."
She also strongly recommends:
Choose a board of an industry in which you're interested.
Know and understand as best as possible who else is on the board and if you can work effectively with them.
If you select a small cap (company with market capitalization of less than $2 billion), choose one in a high growth area that could potentially become a large cap (greater than $2 billion).
Overall, Chang believes that the "cognitive diversity" of a board has immense value – diversity in characteristics, such as experience, perspective and the way people think. She recounts her own life as a woman of her generation being the sole woman in the workplace. Growing up Chinese in South Africa, she encountered extensive discrimination as a "non-white." These experiences informed her skills as she learned to be acceptable, accepted, stick up for herself, always strive to be better and have a thick skin. "You couldn't be overly-sensitive," she says. "You had to bite the bullet and move on." Chang believes that her unique background and resulting viewpoints allow her today to have the courage to raise difficult, perhaps even controversial, points in the most appropriate and constructive manner to ensure a fruitful conversation among her BOD colleagues.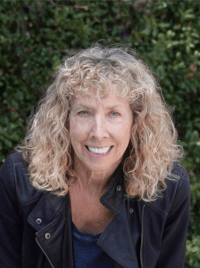 Lucinda Jackson is the author of the memoir Just a Girl: Growing Up Female and Ambitious about her struggles to succeed in male-dominated work settings. As a Ph.D. scientist and global corporate executive, Jackson spent almost fifty years in academia and Fortune 500 companies. She has published articles, book chapters and patents, and is featured on podcasts and radio. She lives near San Francisco and is the founder of Lucinda Jackson Ventures, where she speaks and consults on empowering women in the workplace. Connect with Jackson or find her book at: https://lucindajackson.com
3 Ways Technology is Going to Shape the Oil and Gas Industry
Free to Download Today
Oil and gas operations are commonly found in remote locations far from company headquarters. Now, it's possible to monitor pump operations, collate and analyze seismic data, and track employees around the world from almost anywhere. Whether employees are in the office or in the field, the internet and related applications enable a greater multidirectional flow of information – and control – than ever before.