In July of 2023, the Department of Labor (DOL) published a new proposed rule change for personal protection equipment (PPE) in the construction industry, which would address the long-standing gap in the Occupational Safety and Health Administration (OSHA) construction standard regarding PPE to properly fit workers, and provide clarity to employers regarding properly fitting workers.
This new proposal could have a positive effect, especially for the 10.9 percent of female workers who currently work in the construction industry and have had either limited options to proper PPE or been stuck wearing men's sizes or ill-fitting "shrink it, pink it" options. It will also align with other industry standards requirements for PPE in the workplace, such as the general industry standards which already require employers to properly fit workers.
What impact does this have for women in the construction industry?
Properly fitted PPE matters, and has been a struggle for women across all industries from oil and gas and utilities to construction and beyond. When a woman wears improperly fitted PPE, it can turn her into a walking hazard, not only for herself but also those around her.
For example, a female construction worker who is given a unisex safety vest is now put at risk for getting it caught on objects while working. She may also become distracted while having to constantly adjust the safety vest, which takes her focus off her task, and puts her and her coworkers at greater potential risk for an incident or accident to occur.
Will employers be able to source the PPE they need for their female workers?
Yes! For decades, there have been a limited number of products on the market specifically designed for women in industries. This has caused headaches for employers who have needed to source PPE, especially in industries like oil and gas, where flame resistant (FR) clothing is required.
As the number of women entering the trades continues to rise, manufacturers have taken notice and continue to revamp and expand their product lines. Manufactures are already working not only on smaller sized options, but also larger sized options, outside the common small to extra larger size ranges once offered.
Additionally, there are a number of women owned businesses now emerging founded by women who have worked in industry and have seen the need to fill the gap with PPE that wasn't available before. This means that employers and workers have more options than ever before to source the right products.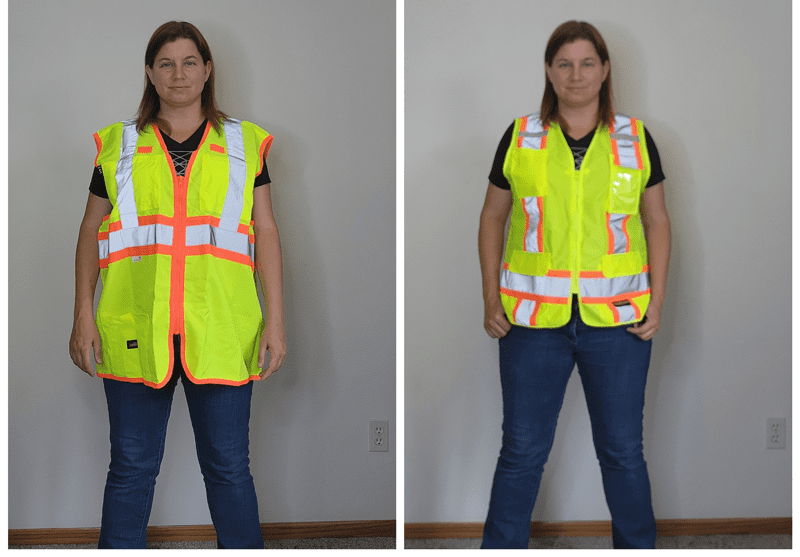 How Can Employers Prepare?
While the new proposed rules could take several months to be approved, employers can use this time as an opportunity to revisit their PPE program. What can employers do to be proactive?
Review the current PPE program and ask yourself: Does the current PPE program

 

capture the sizes of all workers correctly? This could include holding a focus group made up of both men and women in your workforce and allowing them to voice their opinions on what is and isn't working within the current PPE program.

Research what new products are out there that could have the potential to protect your workers better than the current product.

Work with distributors to ensure that they have the proper PPE or will be able to start sourcing what you require of them.
Lastly, set a calendar reminder to revisit your PPE program often to ensure that it's creating an inclusive program where all workers feel safe and valued.
Amy Roosa is the founder and CEO of The Safety Rack which works to educate and advocate for PPE equity for women across all industries. During her 19 years in safety, Roosa has worked in the public sector, manufacturing, construction and risk control. She has worked with multiple organization including the National Safety Council, where she help form the Government and Public Sector Division; she is co-founder of the Midwest Women in Safety Conference; and currently is the chapter president of the ASSP Hawkeye Chapter in Iowa.
3 Ways Technology is Going to Shape the Oil and Gas Industry
Free to Download Today
Oil and gas operations are commonly found in remote locations far from company headquarters. Now, it's possible to monitor pump operations, collate and analyze seismic data, and track employees around the world from almost anywhere. Whether employees are in the office or in the field, the internet and related applications enable a greater multidirectional flow of information – and control – than ever before.