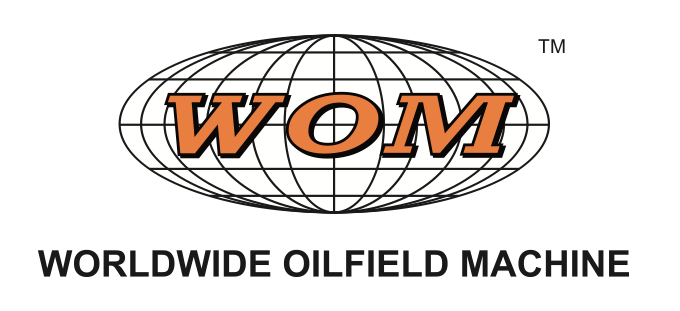 People are often surprised to learn, number one, that I work in the oil and gas industry and, number two, that I'm the chief financial officer of a global company – and, I must admit, I understand. Not many women who look like me are in my position but, I assure you, there is certainly more room for us all.
Worldwide Oilfield Machine (WOM) is a globally recognized, multinational company established in 1980 with headquarters based in Houston, Texas. With over 3,000 employees, the WOM group of companies is strategically located worldwide with manufacturing facilities, engineering centers, sales offices and assembly/testing workshops.
As CFO, I've been able to invest in diverse growth strategies and create innovative methods to redesign the business as a legacy business. My success is rooted in a practice I learned during childhood.
Science, technology, engineering and mathematics (STEM) are critical in workforce development and, if more of us open ourselves up to it, we'd see how both STEM and the oil and gas sector rely on each other, creating lucrative and meaningful careers.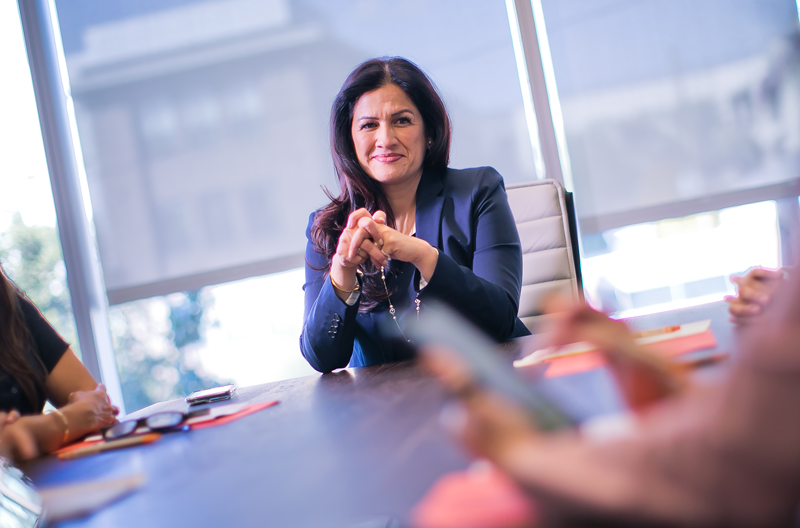 For those who don't understand it, the concept of STEM can be overwhelming, but it's really not complicated. Studies have shown that in grade school just as many girls as boys have positive attitudes toward STEM subjects but, as time moves on, the interest dwindles among girls.
At WOM, we encourage women, particularly with a background in STEM, to join our organization.
We are on a mission to do three things: inspire, serve and support each other. We are building a network within the organization which is positively impacting the community by mentoring younger women. Focusing on maintaining a healthy balance, last year we created a "Women of WOM" program which was designed for us to connect and exchange strategies of growth, personally and professionally, especially during the uncertain times of 2020. We want to talk about how we can improve the quality of our lives, which includes increased job opportunities.
Even with all of the available jobs, women's participation in the energy sector is below that of the broader economy and varies widely across energy sub-sectors, according to the International Energy Agency (IEA). Despite making up 48 percent of the global labor force, women only account for 22 percent of the labor force in the oil and gas sector and 32 percent in renewables.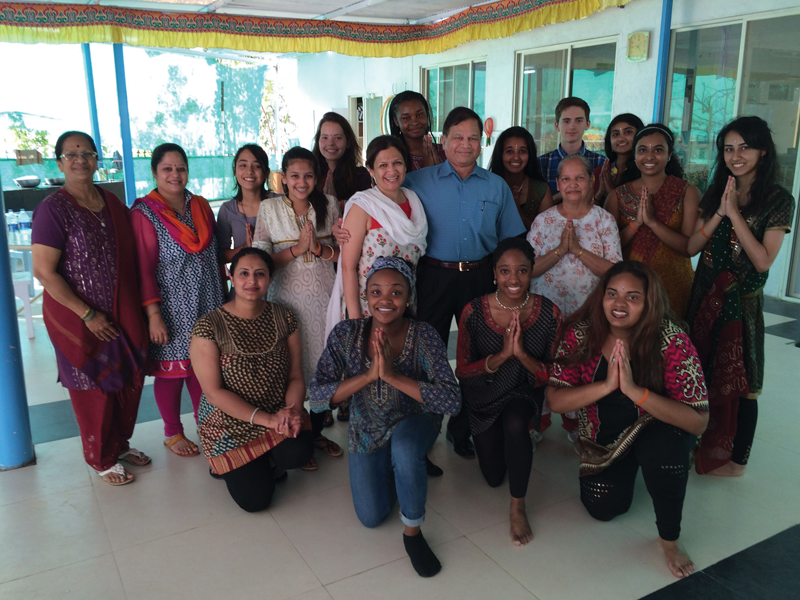 There is a breadth of opportunity out there for women, and we must keep introducing our school-aged girls to projects involving STEM, opening their eyes and providing a deeper understanding of the important role the energy sector plays, in addition to the diverse range of careers it encompasses.
I'm in finance and I love the arts. Creativity is my passion, so STEM is in my wheelhouse. I have the ability to bring innovative ideas to the company, keeping the business abreast and in alignment with its overall vision.
Every area of progress starts with an idea. To put the idea into action, tools and skills are required. Just as in the arts, a thought or feeling is expressed through tools of paint or a musical instrument. Technology allows the options and flexibility, which can be used for a variety of applications as industries evolve.
WOM's products have changed over 40 years and we have managed to keep gaining momentum. We continuously worked to develop, engineer and create our future in line with our vision. Last year, we were proudly named Best Workplace in the Houston Chronicle's Top Workplace Program, our Helix was selected Best Project at the 2020 Offshore Network Ltd. Global Awards, and we hit many important milestones in manufacturing and development. Today, our Magnum SP is a culmination of four decades of innovation, challenges, customer needs and environmental awareness.
We are witnessing the impact of technology right now during COVID-19. The world didn't stop even though we were limited in our movements. We had to make major shifts in our work and personal lives in order to sustain.
STEM is like a base tool for any craft and, once you gain expertise, you will be able to create, evolve or pivot as the world does.
STEM has so many components. The work attached to it affects our everyday lives. The use of technology impacts the environment, pollution and our global community.
If you really took time to see what is out here, you just might find your niche.
If you are a thrill seeker, this field is for you. Now don't get me wrong, you won't be jumping out of any planes, but there is always a challenge and an adventure in discovery.
If you are a humanitarian, this field is for you. There are advancements in technology every day that you help create to protect the environment, remove pollution and do lots of other things that positively impact the global community.
If you are inquisitive, this field is for you. There is something new to learn every day.
STEM allows women to utilize their specializations, technical degrees and credentials to remain competitive, and provides an introspective on different methods of solving problems, major cost estimates and evaluations that affect the bottom line. These skills give women opportunities to remain competitive and be promoted to positions that once seemed completely out of reach.
My mission is to help others reach their fullest potential.
In addition to other charitable causes I am involved in, I am the proud executive director of the Puranik Foundation, which was founded by my mother. This organization, which is headquartered in Houston, Texas, owns and operates a school in Pune, India, called Vision International Learning Center. At VILC, we believe in providing educational opportunities that open minds, stimulate holistic perspectives and inspire transformation. Seated on 27-acres of sustainable land, our school provides free private grade education to underserved children grades K-12. This includes housing and meals throughout the week, along with a curriculum enriched with nature exploration, mindfulness practices, critical thinking exercises and leadership training.
I believe that leadership is not about the position or a title, but it is about the influence each of us has to impact the people in working environments that surround us every day. It is our duty to build relationships beyond our four walls and model positive, effective and authentic leadership for the next generation.
I am excited about my soon-to-be-released book, Seven Letters to my Daughters, which is about the roles that we, as women, play. The book gives us a perspective about life. Popular science tells us that the cells in our body are constantly dying and being replenished within any given seven-year period. With that in mind, there's an idea that we can reinvent ourselves after each one. Being 49 years old, I divided my own life into seven clear seven-year "eras," each one defined by a new identity, and shared my "life lessons" in a series of seven letters. Remember, there is always a way to be better, to be stronger, to be more effective and to improve your circumstances. Put one foot forward and keep moving.
Headline photo courtesy of the Puranik Foundation, Houston, Texas.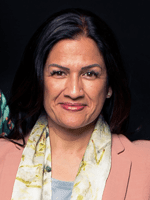 Rani Puranik is the co-owner, executive vice president and global CFO of Houston-based Worldwide Oilfield Machine (WOM), a multinational, privately-held engineering and manufacturing company for oil and gas, railways and defense. WOM curates customer-centric solutions using innovative engineering design and its own vertically integrated manufacturing capabilities to operate and service from 13 global locations with more than 4,000 employees. Puranik's leadership has set an optimistic plan to grow WOM 10 times, including a visionary blueprint for the next 200 years.
Puranik thrives at leading innovation, empowering others, and inspiring collaboration within WOM and its CSR arm, Puranik Foundation, which she chairs. The foundation was started by her mother Rekha and is now managed by her daughter Bhakti, representing three generations of women committed to education, wellness and sustainability.
Puranik serves as a board member for the World Affairs Council, Junior Achievement, and Rice Council of Overseers and is a member of the Greater Houston Partnership. She has been honored by Women in the Fast Lane of STEAM, Greater Houston Women's Chamber of Commerce, Texas Women's Foundation's Maura Award, "Enterprising Woman of the Year," and Indo-American Chamber of Commerce Entrepreneur of the Year. She is a Daily Point of Light honoree and is recognized among Houston's Top 30 Influential Women.
With a bachelor's degree in commerce and an accounting minor from the University of Pune, as well as an MBA in finance from Rice University, Rani Puranik is a mentor, friend and mother to two grown daughters, many godchildren and two rescue dogs. She currently resides in Houston, Texas, and believes her purpose is to be and build bridges to hand over a stronger, brighter and powerfully stable torch to the next generations. 
3 Ways Technology is Going to Shape the Oil and Gas Industry
Free to Download Today
Oil and gas operations are commonly found in remote locations far from company headquarters. Now, it's possible to monitor pump operations, collate and analyze seismic data, and track employees around the world from almost anywhere. Whether employees are in the office or in the field, the internet and related applications enable a greater multidirectional flow of information – and control – than ever before.