Engineer by Accident
As a kid at school, I always enjoyed math and science, and at home I loved anything that involved problem solving and creativity. At that time, I didn't know that these might be signs of a future engineer – simply because I didn't know what an engineer was. Luckily, a few years later, while studying to become an accountant, I was introduced to engineering. I switched my study path and, in 2005, completed a master's degree in electronic and electrical engineering with language at the University of Birmingham, U.K.
Twelve Years in Oil and Gas
My first graduate job was as an electrical engineer for a large oil and gas contractor based in London. I had no knowledge about the industry and remember asking a lot of questions during my interview as I was fascinated with how these huge structures – especially those in the middle of the ocean – were made. I worked with a talented team of engineers and designers doing electrical power system design for multiple onshore and offshore projects. Projects would span various phases of design, from conception through to commissioning.
My role took me around the world and I was engaged in a mixture of office and site-based work in the U.K. and abroad, as well as in technical and leadership roles. I definitely picked up a wide range of skills in a short time and the company also sponsored my completion of a postgraduate certificate in engineering management as well as an MBA. Thanks to the support of my co-workers and the training I received, I soon became the organization's youngest principal engineer and this was a huge achievement. I had the responsibility of working directly with large clients, larger teams and significant budgets. I spent some time on secondment as a contract development manager, which involved market research, strategy and coordinating proposals, and exposed me to the bigger picture of projects as a whole, as well as industry and market trends.
Life Changes
In 2014, my husband and I decided we wanted to have children; however, what was expected to be an exciting time became a traumatic time as we went through multiple miscarriages over a couple of years. On top of this, after the oil price dropped in 2016, work had slowed down and there was talk of people being laid off. A few months later, my husband was offered the opportunity to move to New York with his job and we both agreed that this was a change that we needed. It all worked out and our first daughter was born in 2017. Now, as a parent, my perspective on life changed: My focus was on her and ensuring a healthy and safe future for her.
Working as a Professional in the U.S.
In 2018, I got a job with WSP USA in New York city as a lead power systems engineer in their energy group. WSP is a global engineering and professional services consultancy. As a British educated and trained engineer, as well as returning to work after 18 months off, I was a bit hesitant and worried that I would struggle with the work. My hiring manager reassured me and said that he was positive I would pick things up pretty quickly. Sure enough, after a couple of weeks, it felt like I had never been away from work and I was already in the swing of things. After all, the principles of engineering are the same anywhere. The only things that were different were the units of measurement and the codes and standards. I had to spend some time familiarizing myself with the National Electrical Code.
In the U.K., I had worked hard over the years to become a chartered electrical engineer and fellow of the Institution on Engineering and Technology; however, my professional status is not recognized in the U.S. – or at least not New York state. This did not have any impact on my role but I felt that this was something I wanted to do for myself (i.e., gaining a U.S. Professional Engineer License). I was able to apply for a U.S. Professional Engineer license in the state of Idaho via Comity; however, for New York – and many of the other states where I work on projects – I have to gain the license from scratch. I recently studied for the first exam (fundamentals of engineering) and successfully passed. And this year, I will start to work toward the final PE (professional engineer) exam. My role also involves some project management, and the complexity of the project experience from oil and gas has definitely been useful in my new role.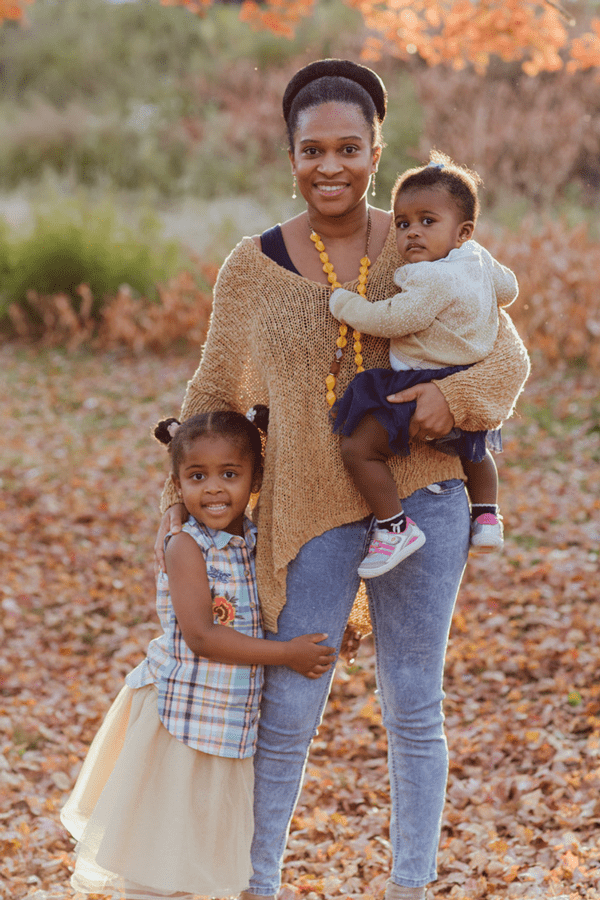 Projects for a Sustainable Future
I work on various energy saving projects as well as renewable energy projects including onshore and offshore wind and solar projects. The type of technical work I do is very similar (if not identical) to what I did when working in oil and gas but just applied to a different type of project/power source. Now as a mum to two daughters, I feel very fortunate that I have an opportunity to work on these projects that aim to create a sustainable planet for future generations.
My passion extends outside of work, as I am also a volunteer and board member for the social justice + engineering initiative (SJEI), which aims to engineer solutions that promote social and environmental justice and overall sustainability.
I understand that there needs to be a transition from oil and gas to renewable and sustainable sources, and I'm glad to be a part of that transition through my work and volunteering activities.
I would encourage others to check out the SJEI at https://sjei.org, where you can get involved as an organization or individual or donate to their cause. As engineers, we have the capability to ensure a sustainable future.
Headline photo: Kerrine Bryan on site at a shipyard in Dubai, United Arab Emirates, in 2013.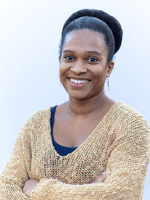 Kerrine Bryan is an electrical engineer from the U.K. and has worked in the energy industry for 16 years. She is the author of multiple children's books, including My Mummy is an Engineer, addressing gender bias and misconceptions in various professions. Bryan lives in New York with her husband and two daughters and currently works in New York City as a lead power systems engineer for WSP USA. Photo courtesy of Tiffany Brown Photography.
3 Ways Technology is Going to Shape the Oil and Gas Industry
Free to Download Today
Oil and gas operations are commonly found in remote locations far from company headquarters. Now, it's possible to monitor pump operations, collate and analyze seismic data, and track employees around the world from almost anywhere. Whether employees are in the office or in the field, the internet and related applications enable a greater multidirectional flow of information – and control – than ever before.