Texans are used to sweltering in 100-degree summer weather. What they're not accustomed to are freezing temperatures, snow on the ground and loss of electricity leaving them without heat. In February of 2021, the state of Texas experienced a shocking power crisis, the result of three winter storms, which left residents without power, water and food. More than 4.5 million homes were affected and approximately 210 people died directly or indirectly. Additionally, over $195 billion in property damage was caused by the blackouts.
While Texas utilities are equipped to handle high temperatures, the majority aren't weatherized for extreme cold events. In July, the University of Texas at Austin (UT) Energy Institute released a report written by 12 POWER Committee co-chairs, including two women, Hao Zhu, PhD, assistant professor in the Department of Electrical and Computer Engineering at the University of Texas at Austin, and Ning Lin, PhD, with the Bureau of Economic Geology, which is the Texas State Geological Survey and the second largest research unit of UT-Austin, regarding the blackouts and their causes.
The findings are intended to provide consumers and the general public with insights into why the grid failure occurred and identify weaknesses in the system that need to be addressed; however, the Energy Institute site specifically states the report "does not recommend policies or solutions."
ERCOT, Texas' Independent Energy System Operator
The state of Texas is the United States' leading consumer of electricity and natural gas consumption. The Electric Reliability Council of Texas, known as ERCOT, provides the majority of the state's consumers with electricity through an intra-state grid. According to the UT report, the 2021 storm did not set records for the lowest recorded temperature in many parts of the state; however, it did cause outages and loss of electricity service to Texas customers several times more severe than the winter events leading to service disruptions in December 1989 and February 2011.
ERCOT creates a "Seasonal Assessment of Resource Adequacy" (SARA) for each season, which estimates the availability of energy reserves, in order to avoid emergency scenarios, and is based on historical winter outage data compiled from prior years. The winter 2020 – 2021 SARA revealed a deficit in reserve capacity, a level that ERCOT indicates is at risk of emergency alert actions.
Winter Storm Uri
By the end of January, ERCOT's meteorologist met with local planning groups to discuss a potential February cold weather event. Starting February 8, 2021, weather models began to show an oncoming troubling weather event for the ERCOT service region. Weather models across the state differed in temperature by as much as 10 degrees until February 13th. According to the National Weather Service in Houston/Galveston, a cold front moved in on February 10th, followed by a winter weather advisory on February 11th, which was upgraded to a winter storm watch on February 12th.
That same day, Texas Governor Gregg Abbott declared a state of emergency due to the severity of the winter storm. The majority of outages – from frozen equipment to condensate systems that caused more capacity to go offline – were weather-related. The second largest category was existing outages, including scheduled and planned outages (the majority from coal and natural gas powered plants). Fuel limitations accounted for the fourth-most capacity outages, with issues increasing as the event continued.
By the evening of February 14th, the entire state of Texas was under a winter storm watch and a hard freeze warning. ERCOT issued a "First Operating Conditions Notice" a week prior to the first blackouts, warning consumers to review fuel supplies, preserve fuel and implement winterization efforts.
Assistant professor Dr. Hao Zhu, one of the co-authors of the report, found out about the blackout when she woke up on the morning of the 15th. "I had been closely monitoring the ERCOT supply and demand curves on their webpage since Sunday afternoon. The grid was stressed, but I didn't expect that a third of Texans would lose power when I woke up Monday morning. My family was one of the lucky homes who had power in Austin, so we were preparing for rolling outages by going through our food and keeping our phones charged."
No Single Cause
Numerous factors resulted in the grid blackout. The UT study states that all types of power plants (natural gas-fired, coal, nuclear reactors, wind generators and solar generation facilities) failed to operate at expected capacity. Generator outages were higher than ERCOT's "Forecasted Season Peak Load." Grid conditions deteriorated rapidly starting on February 14th, leading to the blackouts. Natural gas failures began prior to any electrical outages, and exacerbated electricity problems. Additionally, weather forecasts failed to indicate the severity of the storm. ERCOT's most extreme winter scenario underestimated demand relative to what happened by approximately 14 percent.
As Dr. Ning Lin explains, "It is a complicated energy system that interconnects, so when a storm like Uri happens, it sets [in motion] chain reactions throughout the system. Many technologies and value chains faced challenges and did fail in generating or performing service as a result. To improve resilience and prevent future disruptions, we need to identify areas for improvements as parts of an integrated system, not simply blaming one sector or another."
"It is important to look at the complete picture," Lin stresses. "One could see that natural gas had a significant outage during the week of the 15th – 18th, but natural gas almost doubled from its normal winter demand. It backfilled for wind and solar for a week before dropping on the 15th."
Despite the loss of nearly half of its generation capacity, the ERCOT system operator managed to avoid a catastrophic failure of the entire grid. Zhu found surprising results within the report. "Some critical natural gas infrastructure has enrolled in ERCOT'S emergency response service (ERS) program, and some of these locations were disconnected from power on February 15th. As critical infrastructure, its electricity connection should have been maintained even during this emergency situation."
Preparing for the Next Winter
President Biden declared a state of emergency in Texas on February 14, 2021, due to winter storm Uri. The Department of Homeland Security and FEMA were authorized to send aid, including 60 generators, as well as water and blankets to the state. Churches and relief centers opened their doors to those affected by the storm.
In order to prepare for the oncoming winter, a package of bills was passed in March 2021 by the Texas State Legislature. Designed to prevent future power outage in extreme temperatures, the bills provide a guideline for regulators to design around. The Texas Supply Chain Security and Mapping Committee is required to prioritize energy needs during extreme weather events. Additionally, in May 2021, bills were passed to overhaul the state's power grid, including requiring power plants to weatherize, and institute an emergency alert system and loan plan for its power companies.
To read the full report, go to https://energy.utexas.edu/ercot-blackout-2021.
Pictured right: Hao Zhu, PhD, assistant professor in the Department of Electrical and Computer Engineering at the University of Texas at Austin.
Pictured left: Ning Lin, PhD, with the Bureau of Economic Geology, which is the Texas State Geological Survey and the second largest research unit of UT-Austin.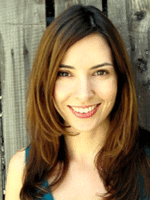 Claudia Melatini has been a content marketing writer in the private wealth, FinTech, and energy and renewables spaces for over 15 years. She has written for American Funds, Capital Group, LPL, RBC Wealth Management, Living Lela, Petnovations and more. Visit https://www.thepowerfulpage.com
3 Ways Technology is Going to Shape the Oil and Gas Industry
Free to Download Today
Oil and gas operations are commonly found in remote locations far from company headquarters. Now, it's possible to monitor pump operations, collate and analyze seismic data, and track employees around the world from almost anywhere. Whether employees are in the office or in the field, the internet and related applications enable a greater multidirectional flow of information – and control – than ever before.