"The more things change, the more they stay the same." Jean-Baptiste Alphonse Karr, 1849
Immortal words – and incorrect. When the topic is diversity on public boards of directors, a great deal has changed. Shareholders, customers, regulators and employees have voiced expectations of greater diversity of all kinds in management ranks – including the boardroom. The business results speak for themselves.
Thirty years ago, women on corporate boards were rare. Today, women hold 32 percent of S&P 500 board seats, according to Spencer Stuart's 2022 Board Index report. This represents a near-doubling over the past decade; in 2012, the tally was 17 percent. Ninety-eight percent of S&P 500 companies include two or more women on the board in 2022, up from 61 percent in 2012. And, of the 456 new directors appointed in the past year, 46 percent were women.
The oil industry stands out in terms of naming women directors. An analysis of the top global public oil companies – ExxonMobil, Total, bp, Chevron, ENI and Shell – shows that 46 percent of board members are women. This rate compares favorably to the top six tech companies (35 percent women) and the top six entertainment/news companies (33 percent).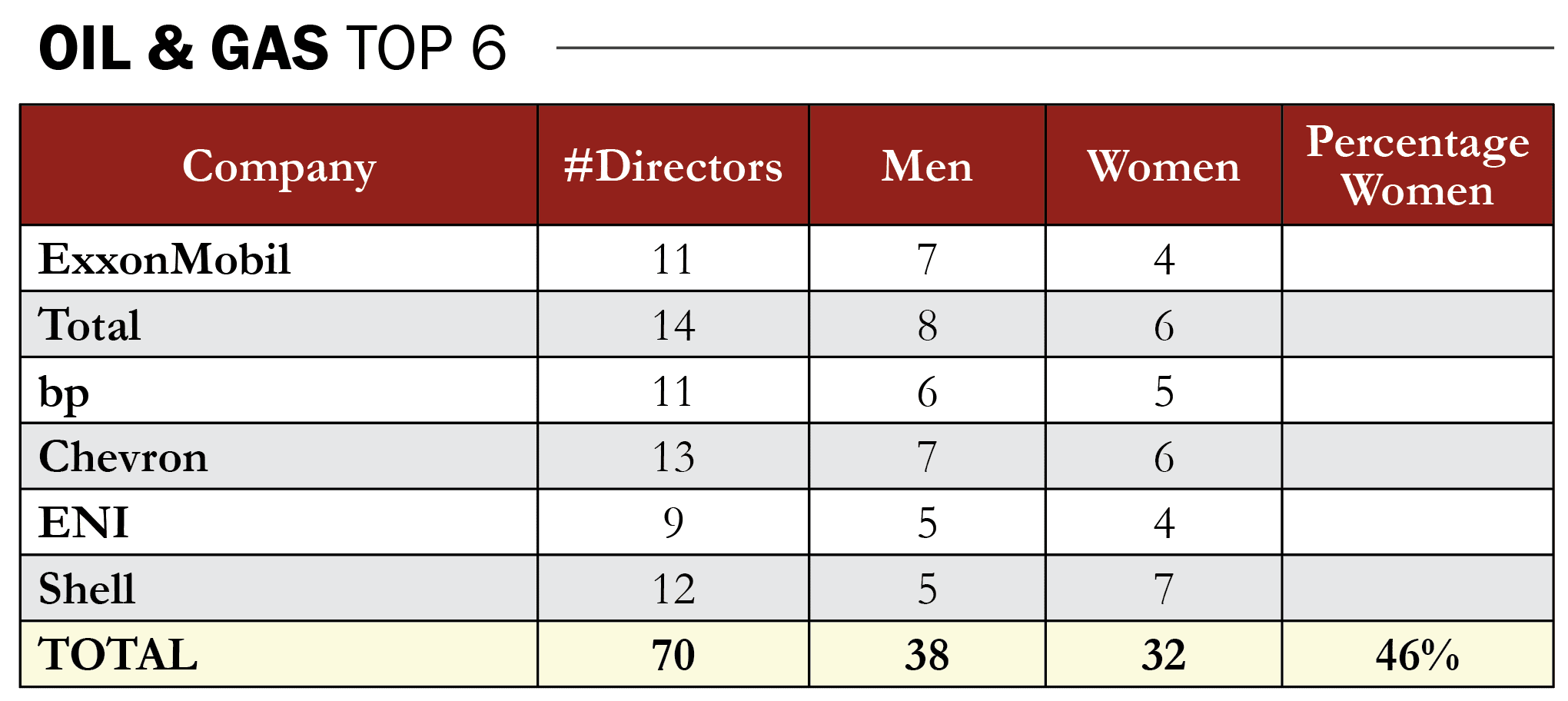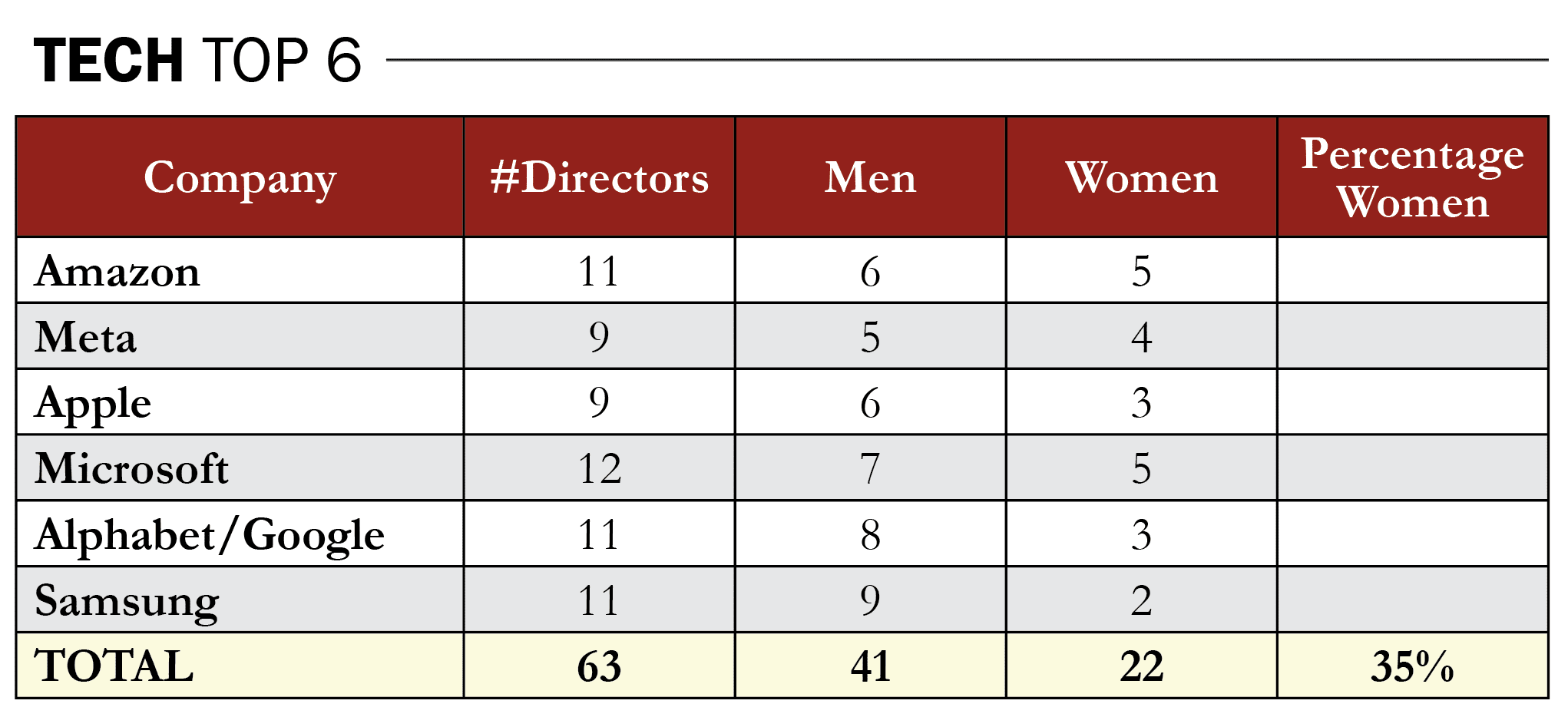 "These data don't surprise me as we have seen continuous increase in enrollments of women in our degree programs," says Dr. Jim Pfaendtner, chair of the Department of Chemical Engineering at the University of Washington. "Over the past two years, our incoming sophomore cohorts have averaged 50 percent women. The American Institute of Chemical Engineers (AIChE) has also been an inspiration for our students. Currently, 10 out of sixteen board members are women."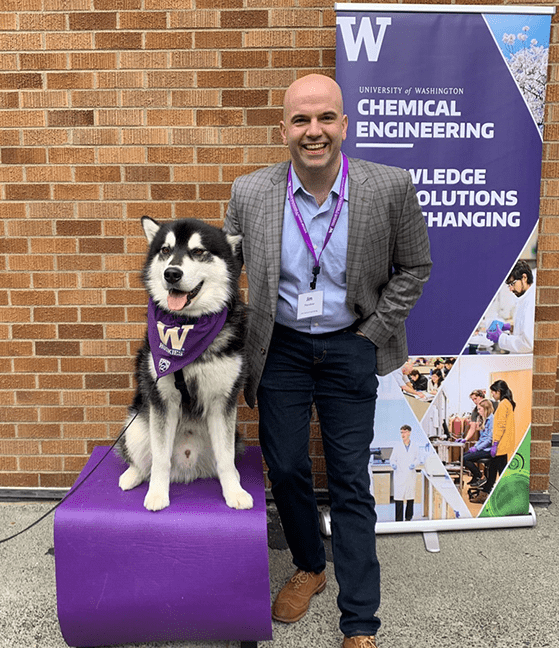 A solid engineering talent pipeline is one factor contributing to the success of women in top leadership positions in the energy sector. To rise to the level of a public director, "Profit and loss responsibility is key," says Kay McCall, the former president and CEO of Noble Environmental Power, who now serves as chair of the Flexitallic Group, a privately held maker of engineered sealing solutions in the oil and gas sector. McCall is also an independent director of publicly traded EDP Renewables of Madrid, Spain, as well as a small energy startup.
"Every board has a different set of needs," she says. "Sometimes, they want experience working in operations, sales or with suppliers. But all successful companies are forward-looking and need directors who are willing to put in the effort to learn not just the existing business, but be aware of opportunities and threats on the horizon."
Directors, particularly independent directors, are important because they are responsible for hiring and firing the CEO, who runs the business day-to-day. Directors are selected by the shareholders, who own the company, and are legally required to put shareholders' interests first. Directors supervise corporate activities, assess performance and set executive compensation. The goal is to promote the long-term success of the company.
Companies fail when boards don't do their job. In 2001, Enron, then the seventh-largest company in the United States, disintegrated in less than 90 days. An estimated $74 billion was lost by shareholders. The following year, Congress published The Role of the Board of Directors in Enron's Collapse. One key finding: "The Board witnessed numerous indications of questionable practices by Enron management over several years, but chose to ignore them to the detriment of Enron shareholders, employees and business associates." Why? Enron's board "lacked independence." Worse, "inappropriate conflicts of interest" (as paid consultants or recipients of charitable donations) were cited.
In response to the Enron scandal, Congress passed the Sarbanes-Oxley Act, which established audit and financial rules for public companies. Senior leadership was required to sign every financial statement, creating personal accountability. "Consistent and adequate information protects investors by ensuring fair, orderly and efficient markets," Gary Gensler, chair of the Securities and Exchange Commission recently stated. Further, the SEC's mission "is also about inclusive markets."
Leading companies actively seek inclusivity and gender, racial and thought diversity by supporting internal employee networks. For example, Shell U.S. sponsors nine various employee identity groups to help staff support each other and reach their potential.
The nonprofit organization 50/50 Women on Boards also supports women and aids companies in achieving gender balance by bringing together "research, education, advocacy and collaboration with companies" to promote good corporate governance, says Betsy Berkhemer-Credaire, CEO. Since 2010, 50/50 has published a database and related reports that track the percentage of women on the boards (currently 34 percent) of the 3,000 largest public companies.
Heather Spilsbury, chief operating officer of 50/50 Women on Boards, spoke about the series of workshops her organization offers throughout the U.S. and internationally to help women prepare for top leadership. She notes that companies must "look at existing board members and ask if their skillsets are still providing value, and look to them for expanding and diversifying the board." Her organization helps women recognize that "in addition to CEO/CFO experience, companies are looking for expertise in niche areas such as digital transformation or cyber security."
The workshops help rising executive women identify whether public or private board service is a personal goal and develop a path to achieve it. Typically a half day in length, the workshops feature small group breakout sessions led by prominent women currently serving as board directors of public companies.
Ruth Dreessen has served on the boards of eight public and private companies during her career and has chaired three audit committees. Currently, she serves as an independent director of two NASDAQ-listed energy-related companies: DMC Global, and Gevo Inc., where she has served as chairman of the board. "C-suite experience is vital to becoming an independent director, although P and L experience, while advantageous, is not absolutely necessary," Dreessen says.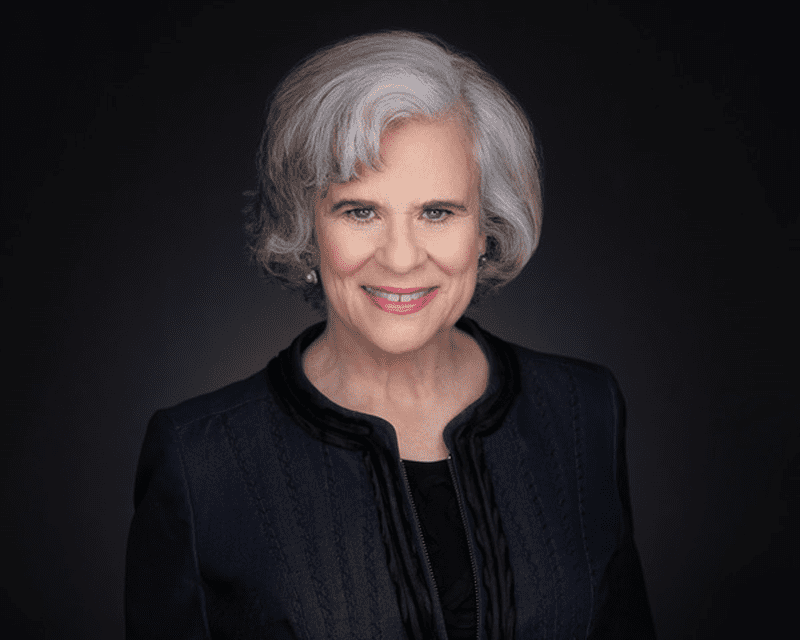 "If your goal is to become a director, my advice is to gain broad experience. You can't predict in advance where the needs will be. The role of a director is to oversee management's performance; asking questions and guiding, but not executing on strategy. There is no set route; shareholders seek talent to help the company prosper according to what is going on in the business."
When asked how her experience on boards has changed with increased women directors, Dreessen says, "For most of my career, I was the only woman in the room. That's changed, and women are in high demand for directorships. But the work of the board has not changed. Being a director is a job and, when I'm speaking on panels, I point that out. People sometimes underestimate the amount of time it takes to do the work. Depending on the committees I am on, a directorship could take about a quarter of my time."
Gender diversity is near parity in the top oil companies. The data speaks for itself: 46 percent of board members are women. Says Dreessen, "It's a great time for women to have board aspirations."
Headline Photo: John Iino (L), 50/50 Women on Boards board member, Betsy Berkhemer-Credaire (C) Spilsbury, CEO of 50/50 Women on Boards, and Heather Spilsbury (R), COO of 50/50 Women on Boards, at the October 2022 Los Angeles Strategic Networking Event, where corporate directors coached women in the pipeline on how to pursue their first, second or third board seat. Photo courtesy of Sheldon Botler Photography.
3 Ways Technology is Going to Shape the Oil and Gas Industry
Free to Download Today
Oil and gas operations are commonly found in remote locations far from company headquarters. Now, it's possible to monitor pump operations, collate and analyze seismic data, and track employees around the world from almost anywhere. Whether employees are in the office or in the field, the internet and related applications enable a greater multidirectional flow of information – and control – than ever before.