Since its discovery, oil and gas has been a major force in our world. We rely on oil to fuel our vehicles, heat buildings, produce electricity and much more. While the production of oil regularly declines and rises for various reasons, in 2019, annual crude oil production reached a record high, with the U.S. accounting for fifteen percent of the world's total crude oil production.
However, in recent years, the oil and gas industry has begun to see significant changes. From digital transformation to AI adoption, the industry has experienced the "push" to update processes and modernize operations. When COVID-19 occurred, the industry took a hit, with crude oil prices and the demand for liquid fuels in the U.S. dropping in 2020. As a result, many companies have had to further adjust their current methods and develop new strategies in response to COVID-19 and the increasing technological world.
Four U.S. states, specifically located near or on the west coast, account for most of the U.S. crude oil production. With recent events, including the current pandemic and the move to sustainable business practices, we examine how the four major crude oil producers have responded, or will be responding, to current events and what the future looks like for the western U.S. oil market.
North Dakota
North Dakota is the United States' second largest oil-producing state after Texas. The state accounts for 11.6 percent of the nation's total crude oil production. The Williston Basin, including the productive Bakken Shale formation, along with other major oil fields are located in western North Dakota, where most of the oil exploration occurs. The projected oil and gas revenue for the state was estimated at $5 billion, based on a 2019-21 biennium budget.
However, in the wake of the pandemic, North Dakota's oil production has experienced a down trend, most evident in October of 2020. According to North Dakota's mineral resources director, production is not likely to improve until late 2021 or even 2022.
In addition, the oil industry in North Dakota, and overall, is increasingly challenged by environmental, social and corporate governance (ESG) investors. With the rising influence of ESG investors, oil and gas operators in North Dakota, and across the nation, are quickly trying to adapt to the changes brought on by the influence of ESG investors. Tisha Schuller, founder of Adamantine Energy, states, "Investors, both public and private, are increasingly expecting oil and gas companies to prioritize ESG factors. U.S. oil and gas development will be required for decades to come, but these demands, social risk and investor pressures will reward only best in class operators."
In an effort to meet environmental demands from ESG investors and the general public and gear up for a more sustainable future, oil and gas companies in North Dakota are developing ways to make production more sustainable and more efficient. New technologies, such as horizontal drilling and hydraulic fracturing, are allowing oil and gas companies to minimize their impact on the land while increasing production. Through technology and innovation, the North Dakota oil industry is taking steps to reduce its operational footprint, conserve farmland, pastureland and various habitats, and reduce emissions and increase efficiencies to minimize the waste of resources.
New Mexico
New Mexico is the United States' third largest oil producing state, accounting for 7.4 percent of the nation's total crude oil production. Major oil and gas deposits can be found in the Permian Basin, located in southeast New Mexico, and in the San Juan Basin, located in the northwestern region of the state. New Mexico generally receives about $2 billion annually in direct revenue from oil and gas production, with the state receiving $3.1 billion in 2019.
Unfortunately, with significant events, like the pandemic, occurring, oil operations decreased and prices hit historic lows in April 2020. Reports have estimated that oil will remain as low as $43 per barrel through 2022.
As the oil industry in New Mexico seeks to recover from the effects of the pandemic, it must also address other eco-centered issues.
While oil production has been critical to the survival of many New Mexico communities and still contributes substantially to the state economy, it also raises environmental concerns. To combat these concerns, the state is developing rules to regulate oil and gas emissions. The order will involve a statewide, enforceable regulatory framework that secures reductions in oil and gas sector emissions to prevent waste from new and existing sources.
Oklahoma
Oklahoma comes in as the nation's fourth largest oil producing state, accounting for 4.7 percent of total crude oil production in the United States. Drilling and exploration mainly occurs in the Oklahoma City oil field, one of the world's largest petroleum fields. In 2019, the oil industry in Oklahoma collected more than $1.1 billion in tax revenue from production.
Similar to other states in the western oil market, Oklahoma also experienced a decline in economic activity due to the pandemic. According to the state treasurer, gross production tax collections in 2020 were down more than 50 percent from 2019.
As Oklahoma prepares to adapt to changes brought about by COVID-19 in 2021, the state is also gearing up to be more sustainable in its oil production and to meet current public demands. To target oil production's effect on air quality, the state is taking steps to integrate technology in its processes, such as the National Nonpoint Oil and Gas Emissions Estimation Tool. The tool helps companies estimate emissions from oil and gas exploration activities, such as drilling operations and well completions, where companies can then use that data to make operations more sustainable.
Colorado
The fifth largest oil producing state is Colorado, which accounts for 4.2 percent of the nation's total crude oil production. Colorado has more than 60,000 active oil and gas wells, with the Piceance Basin, located in the western mountains of Colorado, serving as the primary exploration site for oil production. In 2019, the oil industry in Colorado contributed nearly $1 billion in tax revenue to the state.
While the oil and gas industry in Colorado has accounted for 89,000 direct and indirect jobs and $13.5 billion of the state's gross domestic product (GDP), it still succumbed to the impacts of the pandemic, with oil production in 2020 dropping 13 percent between May and August compared to the same period in 2019.
Fortunately, with news of the vaccine, the oil and gas industry in Colorado is becoming optimistic again, with hopes of production returning to normal in late 2021. The state is also hoping to tackle environmental concerns along the way. Colorado has created and plans to implement several new rules that would affect the state's oil and gas industries in an effort to target environmental justice issues. Such rules would require oil and gas companies wanting well permits to take into account the number of minority and low-income residents living nearby, making it the first major oil-producing state to do so. "We are working with oil and gas companies to set their decarbonization aspirations and goals; update and accelerate the ESG strategy to meet changing investor expectations; and develop their decarbonization toolbox through collaborations, R&D and demonstration projects," says Tisha Schuller, whose Colorado-based company, Adamantine Energy, advises oil and gas companies on environmental matters.
The Outlook for 2021 and Beyond
Although these four major oil-producing states, along with others in the western oil market, have long provided a stream of revenue, jobs and supplies, events such as the pandemic and the push to be more sustainable have significantly altered how these states can, and will, operate. Sharing her thoughts on the road ahead, Catherine Reheis-Boyd, president of the Western States Petroleum Association (WSPA), says, "When it comes to creating a truly sustainable energy future, the question is not if oil and gas will play a role, but what role we will play. There are thousands of highly-educated, dedicated and conscientious scientists, engineers and passionate problem-solvers across the oil and gas industry, each of them with families and children of their own who breathe the same air, drink the same water and share the same economic future."
As we go further into 2021, the states in the western U.S. oil market must continue to adapt to the changes brought about by the pandemic and stay at the forefront of trends, both environmentally and technologically related. Reheis-Boyd says, "Now is the time to support the oil and gas industry as we are already living today's energy transition, delivering safe and affordable fuels, and innovating technologies that significantly reduce carbon emissions." 
Headline photo: (Left) Tisha Schuller, principal, Adamantine Energy and (Right) Catherine Reheis-Boyd, president, Western States Petroleum Association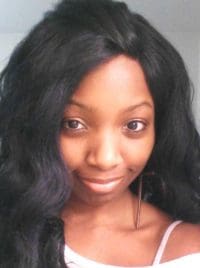 Tonae' Hamilton has been a contributor and associate editor to the magazine for two years. She has been writing professionally for almost four years. In her free time, Tonae' likes to spend time with her three pets, cook, and binge-watch Netflix shows. Tonae' has a Bachelor of Arts in Communication from McDaniel College.
3 Ways Technology is Going to Shape the Oil and Gas Industry
Free to Download Today
Oil and gas operations are commonly found in remote locations far from company headquarters. Now, it's possible to monitor pump operations, collate and analyze seismic data, and track employees around the world from almost anywhere. Whether employees are in the office or in the field, the internet and related applications enable a greater multidirectional flow of information – and control – than ever before.