What do you eat for breakfast to start your day? How many switches do you flip in your house? How many devices do you charge? We all use energy every day. From the electricity in our homes, schools and offices to the fuels that power our cars and trucks, our world is powered up. Everyone, from those living on remote islands to the busiest of cities, interacts with our energy systems. But for many of us, and our kids, we rely on energy with little understanding of where this energy comes from and who helps power our planet.
We have been using fossil fuels since the 1700s to generate electricity and for transportation. Fossil fuels have revolutionized our world, allowing for mobility and the use of thousands of everyday items we take for granted. Our world is experiencing the energy transition, and the fight for our planet, against climate change. From global commitments to conversations in our homes, we are looking at what energy sources we use to light our cities, fuel our vehicles and move around the world.
Communities are seeing new solar and wind farms across states like Texas and California and even on the oceans. Nuclear power is advancing with new technology and providing a safe option for electricity. Engineers and scientists are working to solve energy storage challenges by creating longer-lasting batteries that can store more energy. Engineers, scientists and researchers at our national labs are working on modernizing our grid infrastructure. Energy infrastructure, not only in the U.S., but in countries around the world, is being revamped and reimagined for a world powered by a mix of energy sources.
With advances in technology, the scaling of renewable energy sources like wind, solar and the growth of electric vehicles, it is an exciting time to create a dialogue with our children about the careers, technology and inventions that power our world. It is an opportunity to talk about climate justice and ask hard questions. At the same time, there are age-appropriate ways to get the energetic ball rolling, so to speak. By building on what children already know, and in ways that are familiar and accessible to them, we can all do our part to talk about our energy future. To make it easier to discuss the energy transition with your kids, I've broken it down by age group.
Young Children (Ages 0–6)
If you have a kid this age, you know they use a lot of energy! They also have a sense of curiosity and wonder. You can help them understand the forms of energy on Earth, from sound, light and heat to their own physical movement! Using picture books and hands-on learning activities, you'll want to keep it simple, exciting and interactive to encourage young children to take part in understanding the foundation of energy. You can help them grasp the connection between energy and their own. Ask questions like:
What foods help you grow big and tall?

What time of day do you feel like you have the most energy?

How does our car move?

How does the sun feel?

Can you feel the power of the wind?
Activities You Can Do Together (0-6)
Have a dance party with your kid listening to their favorite music.

Do 10 jumping jacks together.

Read books about things that "go."

Read books about food and the growing body.

Do a scavenger hunt around the house to find all the things you can "turn off."
School-Age Kids (Ages 6–12)
By the time kids are in school, their understanding of the world shifts. This is when you can expand on the foundations of defining energy and introducing electricity. Most kids use electricity every day, but they don't know how it gets to their home or school. Explore with your kids the energy system visible with our power lines or a power plant. Research together some of the greatest energy technologies like the lightbulb, refrigerator and more. First, establish what your child knows about energy. Ask them what they think energy is, and where they've heard about it. From there, you can expand on and correct any misunderstandings. You can learn about where electricity comes from, how it is distributed to homes, schools, and businesses.
Questions
Consider asking questions such as:
How do we measure energy?

Where does our electricity come from?

What fuels can power a car or a truck?

What are different energy sources?

How can we save energy?
As you can see, these questions are more complex without being too abstract, helping to deepen your child's understanding of the world around them.
Activities You Can Do Together
Elementary children love to explore science through activities that model energy usage. Interactive energy projects you can do include making a potato light bulb or exploring how direct sunlight can heat and expand balloons. Check out The NEED Project for lots of activities in the home or classroom. www.need.org.
Preteens to Teens (Ages 12–18)
Preteens and teens are naturally curious and are looking for independence in their exploration of how things work. Why not cater to both their inquisitive side and their need for adult guidance by focusing on more complex questions that require reading skills? Let them research the answers so that they can forge their own path to understanding bigger questions. You will want to ask researchable questions that have accessible answers. This will help prevent them from feeling confused and frustrated by the amount of information available online.
For example, this age range has the potential to understand their global role in energy use and topics like climate change, energy efficiency and carbon footprint.
Questions
Here are a few questions on energy that you can ask your preteen:
What is your carbon footprint?

Where does the energy go after it's been used?

What are the challenges in using renewable energy?

How can we reduce emissions from fossil fuels?

What is the lifecycle of technology like a solar panel or a wind turbine blade?

In what ways are we shifting away from fossil fuels like coal and oil?

How might we push large corporations to switch to more sustainable energy practices?
As it goes, adolescents are strategic problem-solvers who want to have an impact on the world. If you give them the space to educate you on what they know about the energy transition, you're helping to promote a space for shared learning.
Activities You Can Do Together
To keep your preteen and teen engaged, you'll want to ask questions that also interest them. A bonus here is that your preteen or teen is likely interested in technology. Guiding them on how to find trustworthy websites is paramount to ensuring they have the critical thinking skills to discover accurate information. Lastly, help them put their energy use into perspective by having your teen calculate their carbon footprint.
The Takeaway
Though energy is a big, sometimes heated, topic, energy powers our planet and we need to talk about it with our kids. Open the doors to your child's curious mind by asking some of these questions and engaging in interactive activities.
Also, be sure to check out my latest co-authored book coming in Spring 2022, Everyday Superheroes: Women in Energy, at info.allyenergy.com/superheroes-preorder, as well as my book, Renewable Energy: Discover the Fuel of the Future with 20 Projects, if you're still not sure where to begin!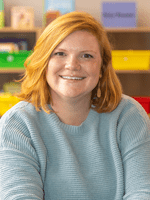 Erin Twamley is an educator (M.Ed.) and award-winning children's book author. She is dedicated to engaging the next generation of learners in protecting and creating a sustainable planet. Twamley was responsible for the education and workforce development portfolio (www.energy.gov/eere/education/contributors/erin-twamley) at the U.S. Department of Energy (2012–2016). She designed and marketed materials, programs and the website for federal, state and local school officials to use for energy literacy efforts. Twamley loves to travel (pre-COVID-19) and has lived on three continents. She currently resides in Huntsville, AL.   
3 Ways Technology is Going to Shape the Oil and Gas Industry
Free to Download Today
Oil and gas operations are commonly found in remote locations far from company headquarters. Now, it's possible to monitor pump operations, collate and analyze seismic data, and track employees around the world from almost anywhere. Whether employees are in the office or in the field, the internet and related applications enable a greater multidirectional flow of information – and control – than ever before.