Rebecca Ponton: What sparked the idea that started your company?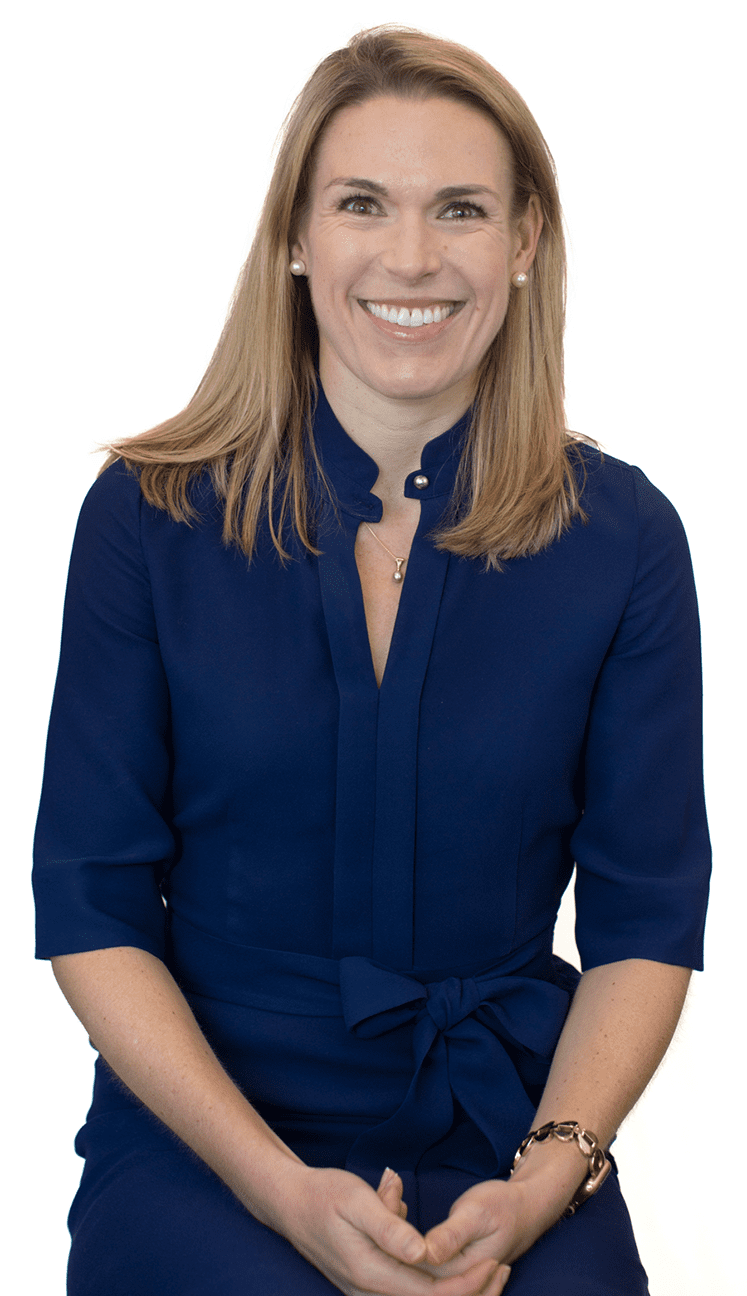 Sealy Laidlaw, CEO, Zeno Technologies: The concept for Zeno originated with the Echo Energy team in late 2019. Like all businesses in the energy sector at that time, investor pressure for more robust cash flow analysis had skyrocketed. Yet despite pulling 100-plus hour weeks, the Echo team was struggling to pull together data from across the business using the available technology tools. Echo's CEO, Christian Kanady, believed there must be a better way. He got connected with 8VC's founder, Joe Lonsdale, and Joel Carusone, then entrepreneur-in-residence at 8VC. Together they realized that what the industry had wasn't just a "tools" issue, but an endemic data issue that made it prohibitively difficult for energy companies to leverage data to create actionable business insights. They believed that if energy-focused businesses had a new way to integrate and engage with their data, in the same way that other traditional industries like logistics and manufacturing have started to solve data issues through technology platforms, then these businesses would be much better positioned to understand the financial performance of their assets and make better-informed strategic decisions. Joel, having previously led Radius, a sales and marketing data intelligence platform, assembled a small group of gifted engineers and started building what would become Zeno's Energy Operating System – an integrated platform that connects businesses through data and surfaces that data to enable faster, smarter business insights.
RP: What approach do you take in the Production Era to unlock business data?
SL: The oil and gas game has changed. It used to be all about how good you were at exploration, acquiring new assets and developing new reserves. This ended in 2015 when investor and shareholder pressure mounted and the focus switched to how well companies could generate reliable cash flows. The issue for exploration and production (E&P) companies is that all the historic investment went into exploration. This caused a legacy underinvestment in "back-office systems." Over time, this perpetual underinvestment hindered how well companies synthesized production and market data into meaningful, timely insights to inform their strategic business decisions.
We believe a modern approach is needed to succeed in the Production Era, which is why we built a platform that stitches together disparate data sources and empowers energy-focused organizations to hone-in more quickly on the numbers that matter to, and drive outcomes of, their businesses. Moreover, we can do this much more efficiently than bringing on a full data science team or building out a traditional data warehouse and connected systems ecosystem, whether the goal is to understand past, current and likely future performance; know which assets to acquire or sell; or understand what a $5 price change for a barrel of oil actually meant for someone's business.
RP: How does emerging technology, such as AI, IoT and machine learning fit into the energy operating system?
SL: AI and machine learning present some particularly exciting opportunities in this space. For example, ML is superb in quickly analyzing very large amounts of data to spot anomalies in a way that human beings could never achieve. Our customers will also benefit from ML-driven benchmarking and QA insights that we can incorporate directly into their analysis workflows within the Zeno platform. One key point to make here, however, is the importance of data privacy and security – this is paramount to everything we do at Zeno. Because of our data-first mentality, we built robust, enterprise-ready permissioning and security features into the platform from the beginning to ensure customer data integrity. While this development required more time and investment upfront by our team, we strongly believe that this approach is in the best interests of our customers, and an investment in our long-term success.
RP: Have there been client success and end user value in the Pioneer program?
SL: Some of our most rewarding work thus far has been witnessing our early customers find success on the Zeno platform. We call them "Pioneers" because they embrace the belief that taking bold action today will lead to greater rewards in the future, and they are willing to make some strategic bets to drive them towards this future. The pioneering spirit that defined the early days of the oil & gas industry is what today's energy businesses need to succeed in the Production Era.
Feedback on the program so far has been very positive. We are seeing our new Pioneers onboard large volumes of data, and we help them build-out rulesets to seamlessly bring these datasets together to get to what we call a "golden record" dataset. Getting to this dataset, while it might not sound that exciting, is truly an "ah-ha" moment for many of our customers because they have struggled for so long with managing datasets living in multiple tools, or even just sitting in folders in Excel. Where things start to get really exciting, both for us and for them, is then building projects on top of that new dataset to truly understand the value of their assets. Whether a customer is running quarterly reserves and comparing to last quarter's performance, or evaluating a new A&D opportunity, they can easily build out multiple scenarios to test assumptions, or use our advanced sensitivity analysis features to automate some of what previously had been all manual work. The ability to determine valuation ranges for either owned assets or assets under consideration, and to do so with higher confidence intervals because of all of the variables they can test and adjust, is the biggest win for our customers, and we are seeing them adjust both their decision-making processes and their actual decisions based on insights gained from Zeno.
RP: Please explain how utilizing Zeno benefits the reservoir engineer.
SL: In the day-to-day life of a reservoir engineer, nearly as much time is spent on gathering, cleaning and adjusting data than is spent on actually performing analysis of that data. One reservoir engineer stated that in five years of performing his role, he probably spent two years just gathering data and formatting it for analysis. Giving them the right tools to spend less time cleaning up data and more time focusing on the analysis enables reservoir engineers to add real value and deliver a step change in productivity for their business. By structuring data in a way that is both reliable and readily available, Zeno ensures they spend their time on higher-value tasks, which is important for the reservoir engineer from a job satisfaction perspective, and also for the organization from a highest, best-use-of-capital perspective since reservoir engineers are highly trained and highly paid resources. From layering data to create a comprehensive record, to enabling multiple scenarios for analysis, to putting at a user's fingertips the ability to quickly assess a project's sensitivity to changing outcomes, Zeno solves problems that reservoir engineers tackle every day, and helps them provide more accurate and confident insight to their stakeholders across the organization.
RP: As a female CEO of a company that spans tech and energy – two traditionally male dominated industries – what insights do you have for attracting more women to these sectors?
SL: You rightfully point out that the tech and energy industries are in need of greater gender diversity. Ultimately, I want Zeno to lead by example by showing the power of diversity within an organization. But our industry needs diversity across the board – not just gender diversity. We also need intellectual and professional diversity from the sharpest minds across a wide range of industries. That's the sort of team we're building at Zeno, and I'd be thrilled if other energy organizations embraced a similar approach to talent recruitment.
RP: Expanding on the previous question, what is Zeno's own company culture doing to ensure diversity, not just in terms of gender, but in all its forms?
SL: It's all too easy to think about diversity as simply ensuring that you have a more representative and inclusive hiring policy. At Zeno, we have a different view. Our core philosophy is that everyone, no matter their background, should have the same opportunity to realize their full potential. Although we're a very young company, we're already looking at a number of initiatives, including how we might better support part-time workers, for example, or how we provide for parental leave policy, as well as more traditional initiatives like where and how we recruit new candidates.
RP: What do you see as the greatest value of Zeno's EOS platform, particularly as we get deeper into the energy transition?
SL: It's very easy to think of Zeno's platform as a data play, connecting all of the disparate data sources together. But that's really just "how" we deliver insights. The real power of our platform comes in delivering the ability to truly analyze and assess the financial performance of an energy asset. By doing this, and by doing it accurately and quickly, we are giving the leaders of energy businesses the ability to know which energy assets are going to deliver the best commercial returns for their business, and the confidence to make strategic bets with the capital they have available. That's incredibly powerful.
All businesses within the industry face uncertainty in the future, ranging from commodities pricing to geopolitical influences to changes in production technology. Our ultimate goal is to help our customers thrive no matter what the market conditions are by being able to manage and optimize their energy assets. Today, that means helping them manage hydrocarbon assets, but tomorrow and ten years from now, our customers' asset composition could, and likely should, look very different, and we want to be able to support them in that phase of their growth as well. We are building the platform with an eye toward the future, and will continue to build the tools and capabilities we believe will help them successfully navigate the energy transition well into the future.
Rebecca Ponton has been a journalist for 25+ years and is also a petroleum landman. Her book, Breaking the GAS Ceiling: Women in the Offshore Oil and Gas Industry (Modern History Press), was released in May 2019. For more info, go to www.breakingthegasceiling.com.
3 Ways Technology is Going to Shape the Oil and Gas Industry
Free to Download Today
Oil and gas operations are commonly found in remote locations far from company headquarters. Now, it's possible to monitor pump operations, collate and analyze seismic data, and track employees around the world from almost anywhere. Whether employees are in the office or in the field, the internet and related applications enable a greater multidirectional flow of information – and control – than ever before.