Throughout her 30-plus year career in the oil and gas industry, which culminated as Executive President of Operations at the John Wood Group, plc (more commonly referred to as "Wood"), Stephanie Cox achieved many professional milestones, and now has transitioned to serving on a portfolio of boards that she deliberately and methodically curated, joining the rare group of women who hold board positions. Less than five percent of Russell 3000 energy companies have gender-balanced boards, according to a December 2021 Morgan Lewis newsletter article, which also reported that the energy sector has the lowest number of companies with more than three board seats held by women.
There are exceptions with some boards surpassing those numbers and coming close to parity. The current make-up of bp's 14 member board is six women and eight men; Equinor's board is comprised of four women and six men; and with the 2022 retirement of four female (and two male) directors, Shell plc's board now stands at six women and seven men, to cite a few examples. Boards of public energy companies tend to be more conscious of the need to incorporate diversity, equity and inclusion (DEI), while there are private companies (which shall remain nameless) that, to date, are all male bastions, reflecting an unfortunate lack, not just of gender diversity, but the myriad other attributes women bring to the boardroom table.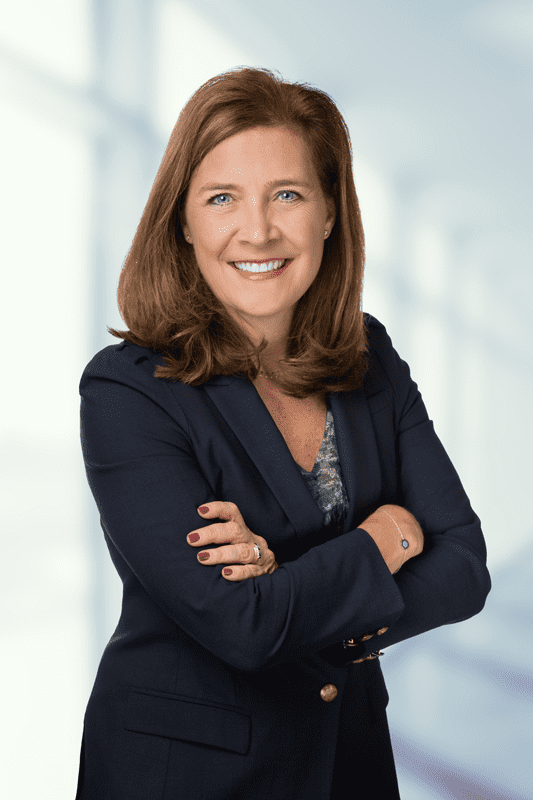 "I never imagined leaving Schlumberger… it was a very difficult decision," Cox says of the 28 years she spent with the world's largest oil field service company, where she was the CHRO and President of the Asia and North America operations. "Leaving my team and my peers was the hardest part of the whole process, but it also involved taking risks, and getting out of my comfort zone and doing something new," she says of the move to Wood in 2019.
New and Yet Familiar
At that point in time, upstream oil and gas was a dominant focus in Schlumberger's portfolio and the cycles were getting shorter and Cox says, "I was starting to pay more attention to the shift in the industry and the energy transition – which probably wasn't even called a "transition" at that time. I wanted to be part of it."
She was drawn to Wood, in part, by the fact that one-third of its portfolio was not upstream oil and gas, and it was very much centered in supporting the energy transition. "I thought, 'Wow, this is a company with ambition in the energy transition and my knowledge, skills and customer relationships would be complementary and a good fit.' It felt like it was an appropriate amount of risk to make the move to learn something new, but also to be able to have an impact."
Cox makes it very clear that Wood was not a competitor – "I never ever would have left for a competitor" – and says there was something that was new but also familiar about Wood. "I thought, 'This is something where I can do both: Be part of the new energy landscape, as well as support the critical aspects of the oil and gas.'"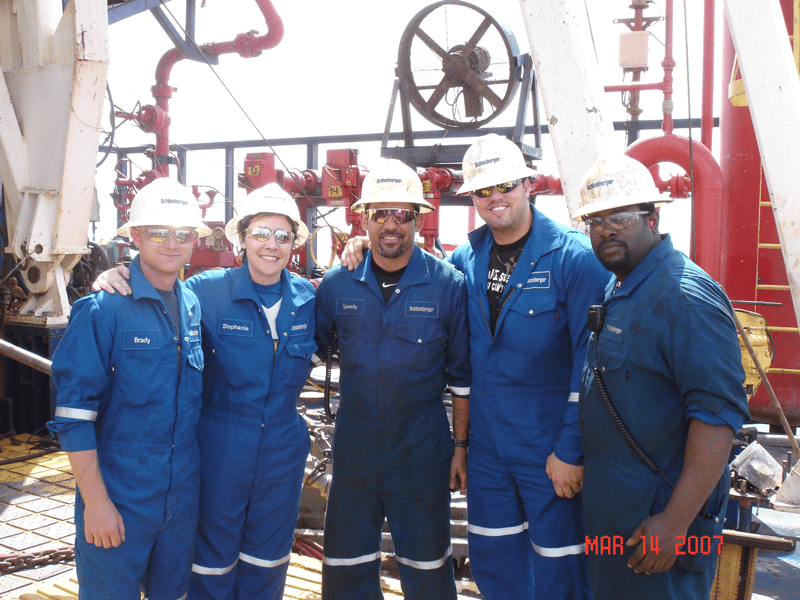 Transformational Changes
Another aspect that made the move to Wood so appealing was the opportunity to contribute to the company's goals and objectives immediately. Cox's arrival as CEO Americas was warmly received and she was able to use her experience at Schlumberger to focus on transformations and help formulate strategy.
Just four months after starting the role, the COVID-19 pandemic upended the world and the commodities market crashed. Cox says, "Like everyone in the industry, I had to manage a downturn that happened overnight. That was a big challenge, having to make some transformational changes that would support the company and doing things remotely." Cox says she thrives when she's around people and with her employees and team in person, so it was quite an adjustment having to leave the office and work in isolation so soon after joining Wood.
Eventually, as the pandemic began to recede and industries adapted new ways of working, Cox continued sponsoring the company's transformation, working closely with the CEO and leadership team, supporting a reorganization into three global businesses. She led one of the units, becoming Executive President of Operations, a job she says she "enjoyed because it was a global role, a great team, and many opportunities for change."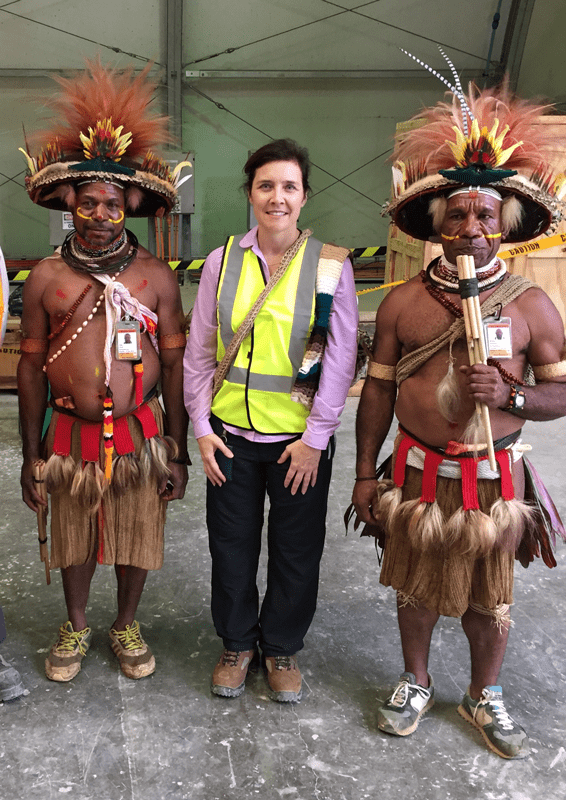 Appropriate Amount of Risk
A few years after joining Wood, a CEO succession process was launched and Cox was invited to participate. "I was ready and put a lot of thought into it." She felt she could make significant contributions and needed change, and knew if she were to become CEO, she would be "rolling up my sleeves because there was a lot of work to do over the coming years." She also asked herself, "If you don't get it, then what are you going to do?"
When the final decision was made, the position went to someone else. Believing that a new CEO needs his or her team in place from the start, Cox elected to step down. "I had aspirations to be a CEO and I needed to decide if that's something I wanted to continue to pursue." Cox spent six months contemplating whether she wanted another executive role or if she would rather build a board portfolio. "It allowed me time to really reflect," she says of the sabbatical. "I met with a lot of great companies, but I just wasn't seeing the right one for me." However, talking with boards was different. "That felt like the place where I could really contribute."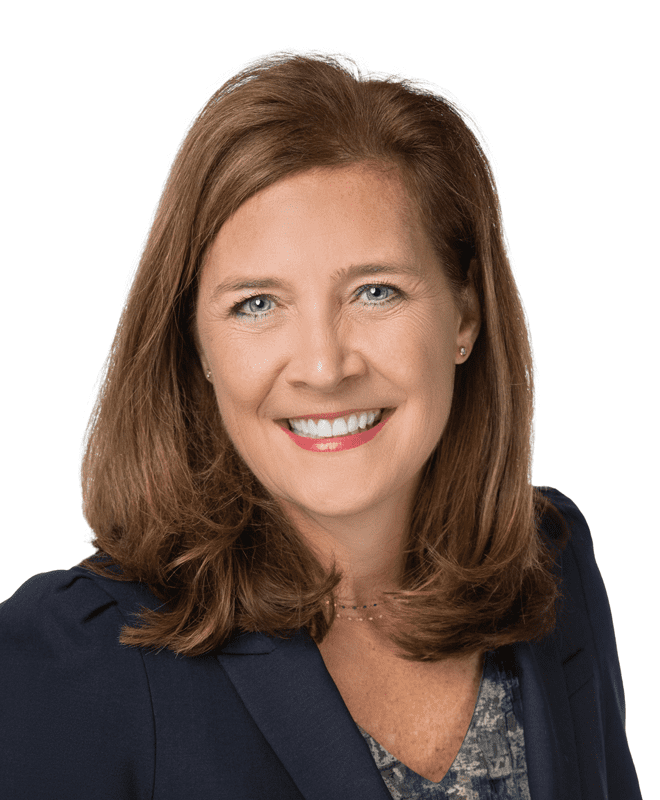 Key Points
Many women aspire to sit on a board of directors but, as the aforementioned numbers indicate, it isn't always easy, particularly in a male-dominated industry like energy. While Cox acknowledges that board seats are very competitive, she also believes there are numerous opportunities and hopes that women can take inspiration from what she's been able to achieve to formulate a strategy that will result in more women being appointed directors.
At the end of her sabbatical, she secured a seat on her first board with two more to follow. The companies are all focused on divergent aspects of the energy transition. Noting that the first board position is the hardest to obtain, Cox details the approach she took to making her goals a reality.
Know what you want. "I wanted to focus on supporting the energy transition. To do a meaningful job, it needs to be the right fit. I was looking for a company that has a big technology component, that is leading edge, and is financially healthy. I had an expectation or image of what I wanted to be a part of."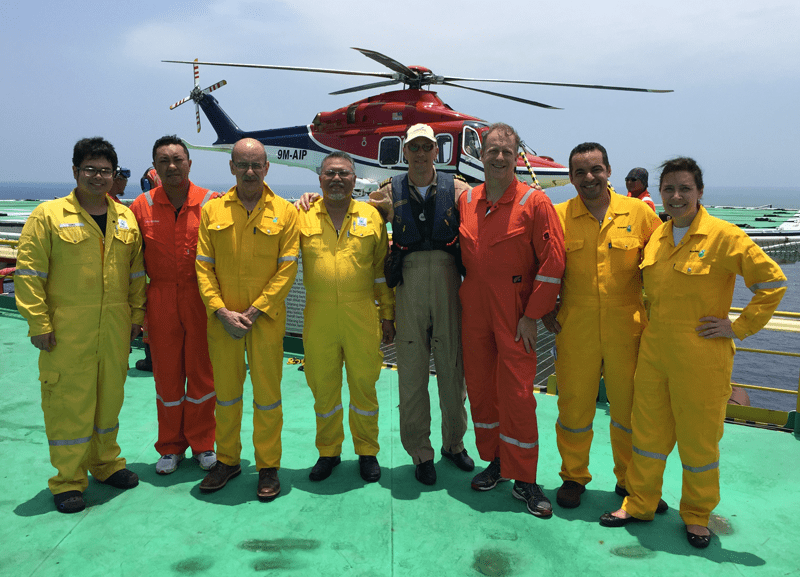 Be discerning. Ask yourself, "Is this the type of company that I would like to serve as a board member? Is it a good fit in terms of my own values? What is the board and leadership chemistry like? Why are they looking for a board member; why are they interested in me?" Cox says, "I know my value and what I can bring to the table," but it's important to understand "what they are seeing in me."
Watch for red flags. In the desire to obtain a board seat, Cox cautions that women shouldn't be willing to take anything and everything that is offered to them – especially if it seems like tokenism.
"If the value is because I'm female, I don't want to be part of that," she says. "If the value is that I've got international P&L experience, I've led thousands of people, I know how to create and execute a strategy, and have executive compensation and governance experience, then yes I would like to talk more." She believes some people aren't even aware of their bias when they say they're looking for a female candidate. "That tells me that the company is really not focused on true gender balance."
Cox recognizes, "There's always going to be a first. I've been a first – and an only – in many situations, but you hope companies have evolved their own language to recognize that there are qualities someone possesses, and it's not because of their gender."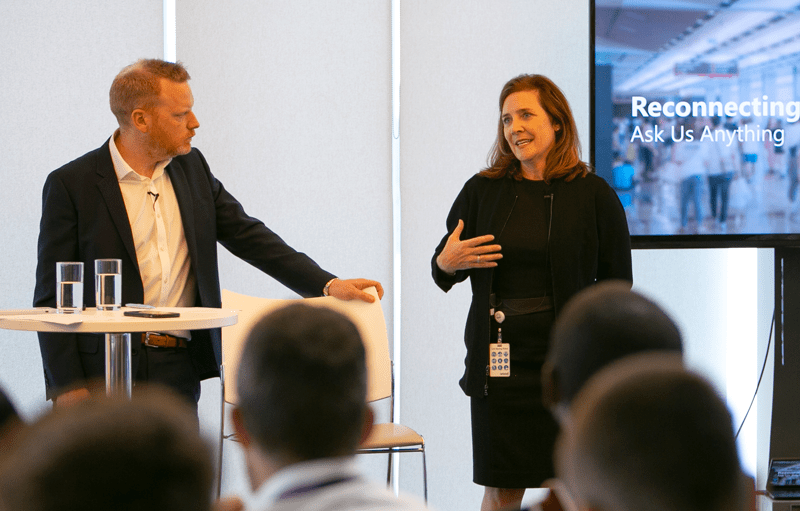 The Big Lesson
"I was fortunate I had a few companies to choose from," Cox says, but she also came prepared. In addition to doing her homework on each company – "It's serious; it's like interviewing for a job," – she would make sure they had done theirs. "One of the questions I would ask is, 'Tell me what qualities I have that you need,' and that would tell me if they did their homework, and what they're looking for."
Boards should do a skills assessment, which she notes, "is really good for governance," and helps avoid tokenism or nepotism. More transparent companies will disclose a skills matrix in publicly available materials, such as the proxy statement.
When seeking a board seat, Cox says, "This is the big lesson: Know who's in your network," and that's something that is important to begin building long before you start your board search. Hard numbers are difficult to come by, but it is well known that many board placements come from personal connections, not search firms, which makes cultivating and nurturing a network all the more crucial. This is something Cox concedes can be difficult when women are in the midst of a career and focused on advancing their roles, but it pays dividends in the long run.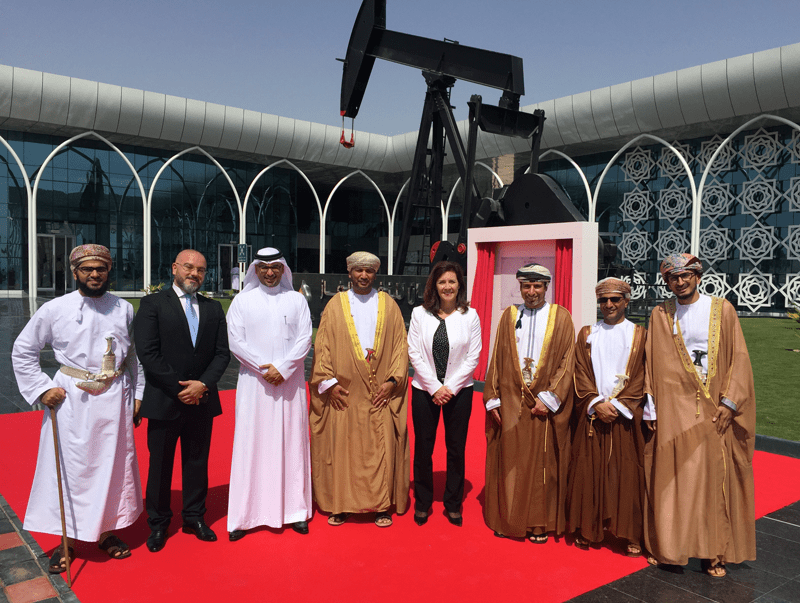 Trifecta of Board Seats
Having said that, Cox's experience was somewhat different. Her first board seat came through an executive search firm. She chose Alliant Energy, a public energy company operating in the Midwest. Its strategy is focused on the energy transition, as well as being customer and community focused, "which I was very keen on," Cox says, but she was also attracted by the company's balanced board, composed of four female directors and five male directors. "The company's purpose is clear; it's following through on its strategy and is financially healthy. I feel like I certainly can contribute and make an impact and that's what I want to make sure I do."
Cox secured her second board seat with Terra CO2 Technology, a private Colorado-based climatech startup dedicated to decarbonizing concrete by replacing cement. "I really was excited about the company and the space; it's smack right in the middle of the energy transition. I think it's going to be a disruptor and a game changer for the global construction materials industry." She believes her background will enable her to contribute to its success while adding to her own knowledge and expertise.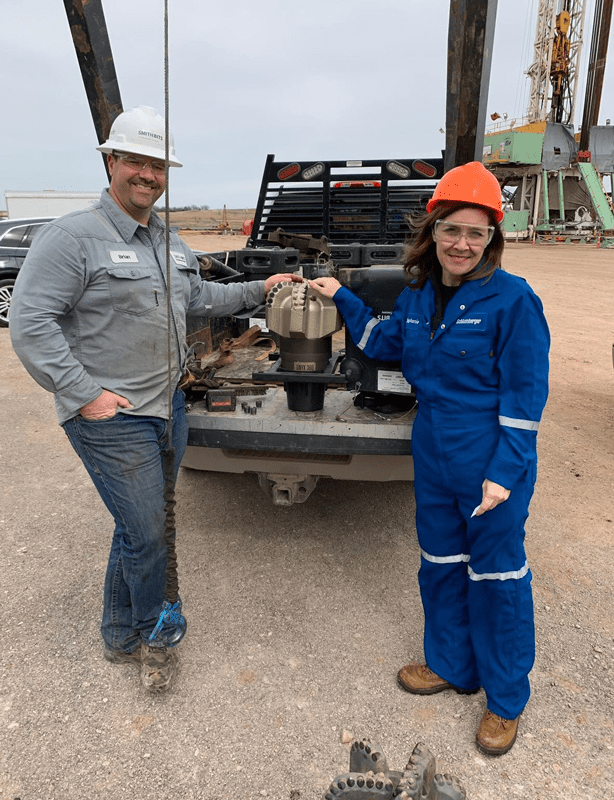 Five months into 2023, Cox was named to her third board with a seat at Technip Energies, a global public company traded on the Paris stock exchange, which spun off from TechnipFMC in 2021. "Energy transition is a core focus of Technip Energies' strategy and it is a leader in liquid natural gas (LNG), carbon capture and hydrogen, which is what I was interested in on my journey when I left Schlumberger." Technip Energies also has a gender balanced board with 50 percent of its independent directors being female.
Committees are another area where a director's background comes into play and highlights the importance of a varied career path. At Alliant Energy, Cox serves on the Compensation and Personnel Committee (CPC), as well as the Operations Committee. At Technip Energies, she's a member of the ESG Committee.
To round off what has shaped up to be a diverse portfolio spanning the spectrum of the energy industry, Cox is on the advisory board of Xplorobot, an SaaS startup focusing on methane detection and monetization through credits for sustainable gas production, that she began supporting while she was still at Wood. She is able to contribute her operational experience and customer relationships as the company grows.
Cox marvels at how much life can change in just a year's time, and says she and her husband Jason talk about whether they want their lives to be like a merry go round – always the same, safe and predictable, knowing what is ahead – or a roller coaster, exploring new and different avenues, and learning in the process. "It can be scary, but it can be very exhilarating," Cox says. "I prefer the roller coaster."
Headline photo: Stephanie Cox attends COP26 in London (2021).
Rebecca Ponton has been a journalist for 25+ years and is also a petroleum landman. Her book, Breaking the GAS Ceiling: Women in the Offshore Oil and Gas Industry (Modern History Press), was released in May 2019. For more info, go to www.breakingthegasceiling.com.
3 Ways Technology is Going to Shape the Oil and Gas Industry
Free to Download Today
Oil and gas operations are commonly found in remote locations far from company headquarters. Now, it's possible to monitor pump operations, collate and analyze seismic data, and track employees around the world from almost anywhere. Whether employees are in the office or in the field, the internet and related applications enable a greater multidirectional flow of information – and control – than ever before.