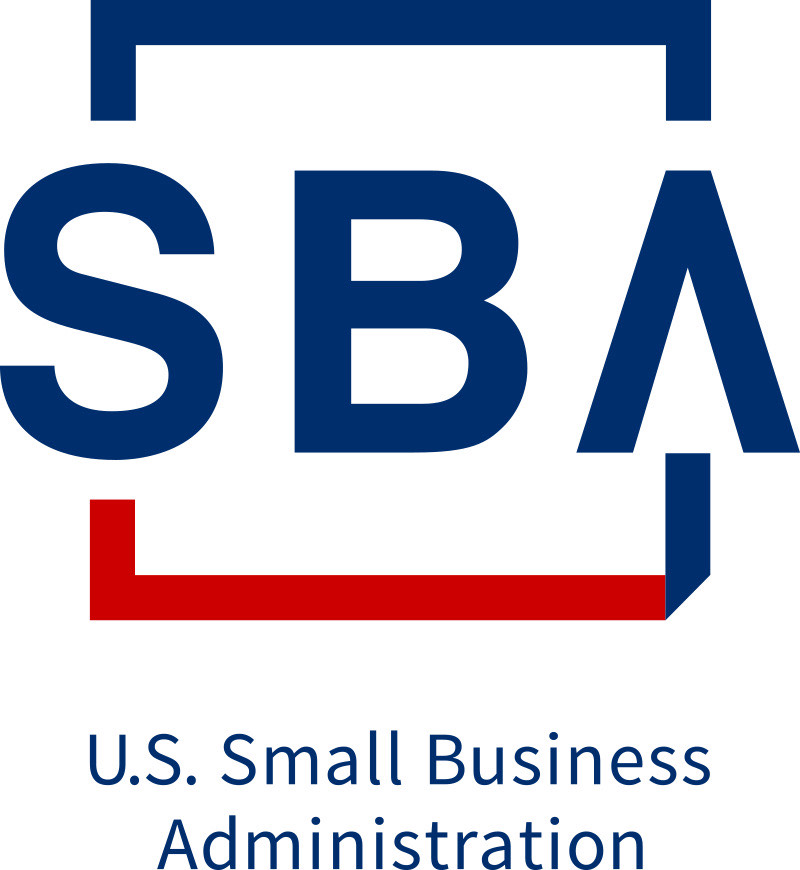 Even a pandemic is not enough to stop the American entrepreneurial dream. According to U.S. Business Formation Statistics, 4.35 million applications for new businesses were submitted in 2020 alone, as people move away from the traditional 9-5 to create their own empires.
With many individuals starting new businesses, managing their current small to medium business (SMBs), or trying to expand and acquire more businesses, there are numerous challenges that small and mid-size business owners face. In addition to competing against other small business owners in their respective industries, SMB owners also have to face intense competition from large corporations. The current global pandemic has added another obstacle for SMB owners.
In these unprecedented times, effective small to medium business leadership (SMB leadership) is crucial and involves individuals dedicated to uplifting and expanding their businesses through various channels. This could entail reinventing business models, collaborating with other leaders to form new strategies, exploring new technologies and outreach campaigns, or reaching out to agencies for aid and advice. SMB leaders are dedicated to seeing their businesses succeed.
Among these SMB leaders are many minorities and women, looking to fulfill their vision and see their businesses flourish in what was once a less-diverse market. As of now, there are over 12 million women-owned organizations and four million minority owned organizations nationwide, who especially need their platforms elevated in order to remain competitive in the market.
Many resources are out there for SMB leaders, such as the Small Business Administration (SBA). The SBA works to empower small businesses through various avenues from mentorship and training programs to funding. Such methods enable SMB leaders to fulfill their company goals and build their brand.
For women-owned businesses, specifically, the SBA maintains the Office of Women's Business Ownership (OWBO), for women business leaders to take advantage of. The office helps women business leaders obtain equal opportunity in the business world, by providing business training, counseling, and access to credit and capital, among other things. Natalie Cofield, who serves as assistant administrator for OWBO, works with women SMB leaders to not only keep their businesses afloat during the current pandemic, but to help them thrive. Cofield, who is a successful SMB leader herself, works alongside other SBA leaders to empower women entrepreneurs and help them navigate the industry.
SMB leaders take an active approach to growing their personal brand, using a variety of resources and methods available to them, and it's crucial for communities to recognize these efforts and support these leaders. According to the 2019 Annual Business Survey (ABS), approximately 18.3 percent of all U.S. businesses were minority-owned and about 19.9 percent of all businesses were owned by women. To continue diversifying the business world, breaking gender barriers, and keeping the visions of these leaders alive, consumers should make efforts to purchase locally and promote their local businesses whenever possible.
Small business leaders lift their communities by providing jobs with greater satisfaction and bolstering the local economy. They cater to the needs of their community and positively impact the culture. On a larger scale, small businesses are an integral part of the U.S. economy, as they create two-thirds of net new jobs and drive innovation and competitiveness. Accounting for roughly 44 percent of U.S. economic activity, SMB leaders are big contributors to our economy and keep it moving. SMB leaders often strive to support other small businesses, increase jobs in the community and build a positive image for their neighborhoods. With many small businesses facing hardships in today's world, it is important for society to uphold these entrepreneurs, acknowledge their contributions and help them continue to be successful leaders in the industry.
Headline photo courtesy of the SBA – SBA Administrator, Isabella Casillas Guzman, was the first Latina named to a cabinet-level post by President Biden, and the first Latina to head the SBA.
---
---
Natalie Madeira Cofield, Assistant Administrator of the Office of Women's Business Ownership
Tonae' Hamilton: What do you hope to achieve in your new role?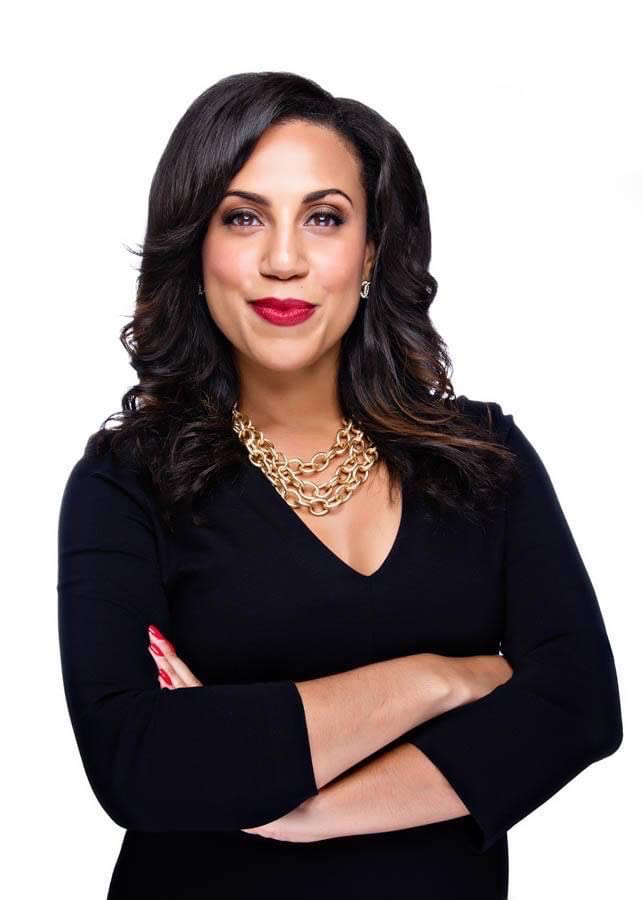 Natalie Madeira Cofield: As the Assistant Administrator of the Office of Women's Business Ownership I look forward to continuing to expand our Women's Business Center footprint and infrastructure across the nation to aid in providing the support women business owners need to survive and scale. I also look forward to ensuring that the president's agenda for both equity and gender are uplifted and reflected in all we do to support and deepen our relationships with broader communities of women-led firms. I plan to remain a voice and a champion of the more than 12 million women-owned businesses to ensure they are included in all aspects of our national economic recovery.
TH: What are some of the biggest challenges small business owners face in today's world? What are some ways you plan to help small businesses overcome these challenges?
NMC: The biggest challenge for small businesses today is staying afloat during the pandemic. The SBA is making sure we extend every resource we have in our arsenal to assist small businesses that are struggling right now. With the help of the CARES Act, and in tandem with the U.S. Department of Treasury, we are now able to provide aid to our nation's innovative and determined entrepreneurs, allowing countless small business owners to pivot with confidence to stay afloat during the pandemic. The SBA has rolled out the Economic Injury Disaster Loan, the Paycheck Protection Program and with the American Rescue Plan Act; more help is coming. We are making sure that funds are reaching the most vulnerable businesses in minority and underserved communities.
TH: What advice would you give to individuals looking to start a small business?
NMC: Use the Small Business Administration as your first resource. The SBA has a wealth of information and resources available at your fingertips – everything from training and management assistance to webinars to guide small businesses through every stage of development. We also have resource partners like Small Business Development Centers and Women Business Centers. The WBCs, for example, provide resources to our nation's female economic drivers, providing them with local training and counseling. SBA's WBCs are a national network of 136 centers that offer one-on-one counseling, training, networking, workshops, technical assistance and mentoring to women entrepreneurs on numerous business development topics, including business startup, financial management, marketing and procurement. These resources are crucial to the vitality of women-owned small business owners.
TH: What do you think the future looks like for small to medium business owners? What can the community do to keep small to medium businesses thriving?
NMC: American small business owners are smart, tenacious and determined, and I have no doubt that their future is bright. Under the leadership of our SBA Administrator, Isabella Casillas Guzman, the SBA is focused on providing the necessary resources to the businesses that need it most, the underserved communities. Right now, impacted small businesses need our support, and the SBA stands ready to help them reopen and thrive.
As a community, everyone should do their best to buy small and support their local small businesses and restaurants. Before they look on the internet to order from the larger stores, ask yourself, "Can I get this from the mom-and-pop market down the street?" Why not eat at the local sandwich shop or walk along main street and dip your head into a store you've never been in before? Your local small businesses are hidden jewels with hard-working entrepreneurs who are providing jobs to the people in your community, and services and goods that you want and need.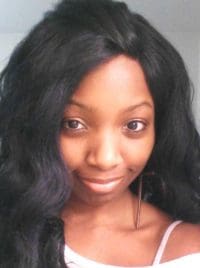 Tonae' Hamilton has been a contributor and associate editor to the magazine for two years. She has been writing professionally for almost four years. In her free time, Tonae' likes to spend time with her three pets, cook, and binge-watch Netflix shows. Tonae' has a Bachelor of Arts in Communication from McDaniel College.
3 Ways Technology is Going to Shape the Oil and Gas Industry
Free to Download Today
Oil and gas operations are commonly found in remote locations far from company headquarters. Now, it's possible to monitor pump operations, collate and analyze seismic data, and track employees around the world from almost anywhere. Whether employees are in the office or in the field, the internet and related applications enable a greater multidirectional flow of information – and control – than ever before.