Proved undeveloped oil and gas reserves are reserves that are expected to be recovered from new wells on undrilled acreage, or from existing wells where a relatively major expenditure is required for recompletion.
The phrase "proved undeveloped" can also be used, in some cases, to describe the state of women in the oil and gas industry. They have proven their mettle, but their full potential remains undeveloped.
According to a Pew Research Center analysis of government data, women now account for more than half (50.7 percent) of the college-educated labor force in the United States. Yet, according to BCG and the World Petroleum Conference's 2023 Untapped Reserves report, the average percentage of women working in oil and gas remains at 23 percent, a one percent increase from the 2021 report.
Famed investor Warren Buffet once said, "One of the reasons for my success is that I was only competing with half of the population." This also means that those seeking talent were only tapping into half of the resources available. We have been slow to leverage the full power of women in the workforce.
Many of us have been blessed with strong female role models. Two of mine were my maternal grandmother and my mom. My grandmother was a teacher – or at least she was when she lived and worked in St. Louis, Missouri, in the early 20th century. But, when she traveled to Portland, Oregon, in the early 1920s to join my grandfather, who was already living and working there, that state's constitution made it illegal for Blacks to move to Oregon from 1857 until 1926. As a result, if you were Black and weren't already living there or born there after 1857, it was also illegal to be employed, to acquire property or to vote. My grandfather was employed by the railroad and worked on a train, but my grandmother was prohibited from working.
Instead of accepting the limitations placed on her, she applied her teaching skills to her four daughters, born in the 1920s and 1930s. All four of them would graduate from college, a rare feat for four Black women from the same family in the 1950s. Their second child, my mother, Ruby, went on to work as a "computer" like those depicted in the movie Hidden Figures, where she used advanced algebra and geometry to deliver math based solutions to the aeronautic industry.
Most of the U.S. male population was off fighting wars during that time, so women were thrust into traditional male roles. It should have become clear then that women were capable of doing much more than they had been allowed to do. After the war, we convinced ourselves that we were better off not allowing women to compete and most women were sent back to domestic duties while men reclaimed those roles. However, for a time, the nation recognized the need to leverage all its resources.
Today, there is a growing recognition that to compete and to win, organizations must also utilize all their resources.
Increasing female representation in oil and gas continues to be a challenge. Interest in STEM, specifically those disciplines in demand in the oil and gas industry, must begin at a very young age. And our industry competes with more glamorous tech and aerospace industries for the same talent, so, overall, growth is slow.
But the industry has found that it can elevate the women that have chosen this industry. And we are making surprising progress. According to a Harvard Law School forum on corporate governance, women account for just 28 percent of all executives in the top leadership teams of the S&P 100. Yet, at bp, Chevron, Shell and XOM executive and senior leadership teams' female representation is near, or exceeds, the S&P 100 average.
| | |
| --- | --- |
| | Women |
| Corporate Average | 28% |
| Chevron Executives | 30% |
| bp Senior level leaders | 30% |
| Shell Executives | 27% |
| XOM Executives | 29% |
For three of the four multinationals, representation increases as we move up the hierarchy. Those designated as officers or executive committee members for bp, Chevron and Shell are 64 percent, 31 percent and 43 percent respectively.1 ExxonMobil does not provide pictures of its 14 corporate officers and first names have been replaced by first and middle name initials; therefore, it is not possible to draw conclusions about race or gender. XOM does share pictures of its four management committee members, one of which is a woman.2
| | | |
| --- | --- | --- |
| | Women | Women of Color |
| bp (Officers) | 64% | 0% |
| Chevron (Officers) | 31% | <1% |
| Shell (Executive Committee) | 43% | 0% |
| XOM (Officers) | N/A | N/A |
However, all four multinationals are transparent about representation of women on their boards, with bp, Shell and Chevron having between 46 percent and 50 percent representation, and XOM at the S&P 100 average of 25 percent.
| | | |
| --- | --- | --- |
| | Women | Women of Color |
| BOD Average | 25% | 7.8% |
| bp | 46% | 8% |
| Chevron | 50% | 17% |
| Shell | 46% | 8% |
| XOM | 25% | 0% |
Disaggregating this data, however, reveals that women of color still lag. Chevron is the only company of the four that includes a woman of color as an officer, or Executive Committee member. According to Deloitte's Missing Pieces report, women from underrepresented racial and ethnic groups hold only 7.8 percent of board seats across Fortune 500 companies. bp and Shell meet that average while women of color make up 17 percent of Chevron's board. ExxonMobil has yet to add a woman of color.2
Further disaggregation reveals opportunity for continued racial diversity on boards particularly with Latina representation. Latinas held only one percent of all Fortune 500 board seats in 2020, despite making up 10 percent of the U.S. population, making them the least-represented group on boards.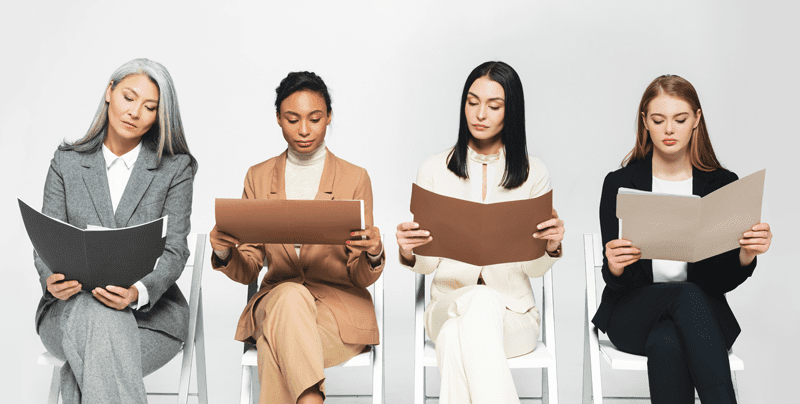 Private companies fall behind public companies on gender diversity, according to Politico. Only 14 percent of private board seats are held by women. Lack of transparency into the governance of private companies, no doubt, enables the lack of progress.
Representation at these senior levels is important for several reasons: 1) Young professionals can see what is possible, 2) Despite challenges to fill the ranks, it demonstrates efforts to recognize, develop and promote women at the highest levels within the industry, and 3) These oil and gas corporations have recognized the incredible value that different perspectives and holistic leadership styles can bring, and they are leveraging that representation at rates that are near or sometimes higher than the average.
The next step, of course, is to see more women CEOs of major oil and gas companies. There are women leading oil and gas organizations in this space. Some established and developing examples include:
Carla Walker-Miller, founder and CEO of Walker-Miller Energy Services. Established in 2001, Walker-Miller is one of the largest African American and woman owned energy efficiency companies in the United States.
Katie Mehnert, CEO of Ally Energy Energy and Workforce Futurist, and ambassador to the U.S. Department of Energy. Ally Energy, now in its eighth year, accelerates jobs and skills to power the energy workforce of the future and an equitable transition.
Eugenia Rojas, founder of the geoscience firm GIE, which provides exploration and consultancy services to multinational oil and gas companies.
Our opportunities lie in the space of increasing interest in STEM, specifically oil and gas, at an early age in school. But also, in creating a more positive work environment for women, so that young graduates WANT to join the industry.
Representation at the top shows young women what they can be. Though we have much work to do, particularly with women of color, we can and must celebrate wins as they occur. The oil and gas industry is making significant strides with representation at the top. Turning this tide and supporting the advancement of women is paramount for us to succeed as an industry. Building an inclusive culture fuels greater innovation, higher performance and better business results. For this to happen, everyone must be "all in" on ensuring women can bring their best selves to work every day.
[1] Conclusions are based on the author's visible assessments of publicly available data.
[2] XOM does disaggregate minority and women metrics for executives in its annual Investing in People report.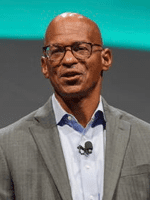 Lee Jourdan is Chevron's former global chief diversity and inclusion officer and former vice president commercial and business development for Chevron's IndoAsia and Asia South business units. He has been published by The Harvard Business Review, Washington Post, and interviewed by SHRM and Pulitzer Prize winner Daniel Yergin on DEI. Jourdan is co-author of From Shoeshine to Star Wars and was recognized by Business Insider in 2020 as one of 100 people transforming business in North America. Today, he is a director on the boards of PROS Holdings (NYSE: PRO) and the nonprofit SEARCH Homeless Services, an advisory board member at Pulsely Inc., and Ally Energy, and a special advisor to FTI Consulting, author and keynote speaker.
3 Ways Technology is Going to Shape the Oil and Gas Industry
Free to Download Today
Oil and gas operations are commonly found in remote locations far from company headquarters. Now, it's possible to monitor pump operations, collate and analyze seismic data, and track employees around the world from almost anywhere. Whether employees are in the office or in the field, the internet and related applications enable a greater multidirectional flow of information – and control – than ever before.