"The way you get to really good solutions is to have a lot of people thinking differently about the same thing," says Paula Glover, former president and CEO of the American Association of Blacks in Energy (AABE), and new president of the Alliance to Save Energy (ASE). "Women think differently than men, so we need them at the table."
Glover gives the example of the board of directors (BOD) of Groundswell, an organization whose board she currently sits on, that brings solar projects to communities for economic empowerment. "We have a female CEO and board president, Michelle Moore, who has created a team with a set of values that ground who we are, as well as our vendors and partners. Something she's doing is different." Glover says that Groundswell's BOD consists of women and men of all backgrounds and the "value that diversity brings is the ability to see something differently in a way we don't always see it."
"I've heard Michelle say, 'We may lose some money, but this is important,'" says Glover. And, in hindsight, the organization gained financially in the long run by staying true to its values.
Glover recently made the transition from board member to president of ASE. She now leads a diverse and bipartisan advisory board of members of Congress and corporate and nonprofit executives dedicated to growing the economy for families and businesses by using energy more productively. When asked what it's like to go from board member to board chair, Glover responded, "It's weird!"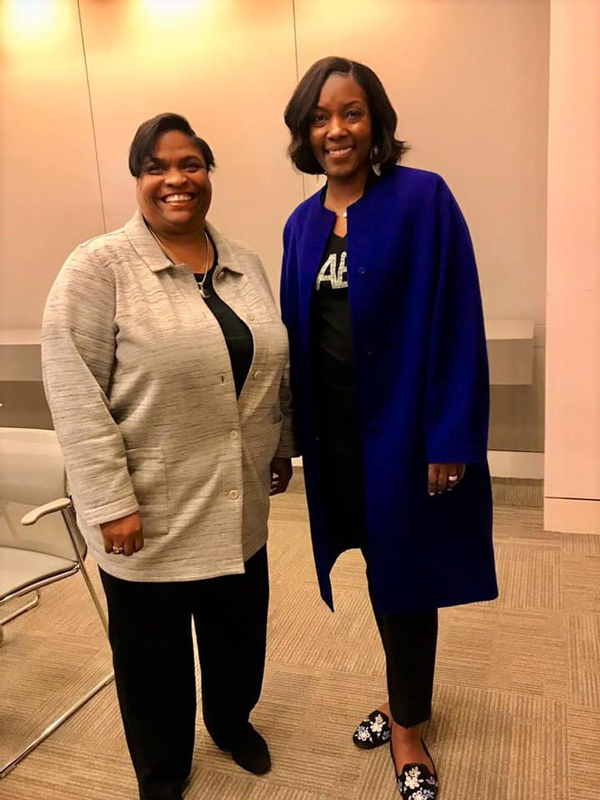 "You need to be more steeped in everything the company is doing," she says. Glover speaks about the self-imposed stress as a Black woman being a president. "There's not many other Black women in this role. You don't want to be the excuse why there aren't any more." Any of us who have had the experience of being an "only," as Glover calls it, know what she's talking about.
At AABE, Glover leads a 2,000-member association that represents African Americans and other minorities on energy policy, regulations and environmental issues. She is particularly interested in how energy can help people in communities "make the money." She explains, "The energy business can be the road to the middle class. If we do an energy project in a community, we must let the people in the community make the money." In the Marcellus shale play in Pennsylvania, for example, locals were upset when other groups were brought in to do the work. A company has the obligation to invest in workforce development to help people in the community fill the jobs, be a part of the energy business, and raise their economic levels.
In all her leadership roles, Glover strives to help women and minorities participate in the energy industry. She views the problems of advancing women and minorities in the energy business as multi-layered and multi-dimensional. "Take COVID-19 relief for small businesses, for example," she says. "Payroll Protection is one program that helps a small business owner keep her employees. But what if I can't pay my rent or my vendors? My business will still shut down eventually. And what happens to the landlord who owns the building where you operate if you can't pay your rent? It's a big cycle and there are so many connection points."
Glover believes in a holistic approach. She focuses her leadership on the big picture by looking at root causes that hold women and minorities back.
The first is education. "We learn to read by Grade 3," Glover explains. "After Grade 3, we read to learn." If a child falls behind early, the rest of her education and readiness for the workforce are difficult. Access to good public education is key. Glover believes we must make the right investments in public education.
Another cause for opening the aperture for women and Blacks in the energy business lies with the organizations themselves. Rather than determining that it's hard to find women and minorities for leadership positions, organizations need to look deeply at what they are doing to keep people out.
"There are lots of highly-educated, well-credentialed minorities and women who are ready for more opportunity. The problem is not with them, but with organizational structures that are not welcoming, inviting or inclusive of their skills and talents."
Glover says organizations need to look at their own biases and barriers that keep qualified people out. She tells them, "It's time to get your house in order. What are you doing that is not allowing you to better engage with these groups?"
She recognizes we can't eliminate bias. But we can ask ourselves how biases are showing up in our processes.
Glover makes tremendous impact by affecting other organizations. "I can say things that people in the organization can't say." She asks the right questions and makes companies think about their own role in the low numbers of women and minorities as CEOs and board members.
How can a company fix this to attract qualified women and minorities to their boards? "Hire a search firm and tell them to go find them. It's not about qualified individuals not being available. They have always been there, ready and prepared – you just need to look." 
Headline photo courtesy LR Gil Photography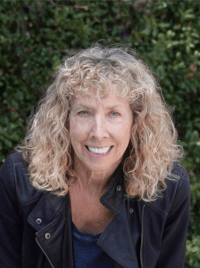 Lucinda Jackson is the author of the memoir Just a Girl: Growing Up Female and Ambitious about her struggles to succeed in male-dominated work settings. As a Ph.D. scientist and global corporate executive, Jackson spent almost fifty years in academia and Fortune 500 companies. She has published articles, book chapters and patents, and is featured on podcasts and radio. She lives near San Francisco and is the founder of Lucinda Jackson Ventures, where she speaks and consults on empowering women in the workplace. Connect with Jackson or find her book at: https://lucindajackson.com
3 Ways Technology is Going to Shape the Oil and Gas Industry
Free to Download Today
Oil and gas operations are commonly found in remote locations far from company headquarters. Now, it's possible to monitor pump operations, collate and analyze seismic data, and track employees around the world from almost anywhere. Whether employees are in the office or in the field, the internet and related applications enable a greater multidirectional flow of information – and control – than ever before.