A few years into my first job, I felt ready for a promotion. I discussed it with my manager. He agreed that I was ready and that he would work with HR to identify the next role. Three months went by, but nothing happened. Six months went by, and he assured me that something was in the works. A year went by and, still, nothing happened. I then found out about a peer who made a jump to a managerial position in a completely different team. How was that even possible? When I dug around, I found that he had been pursuing the manager for this new role for several months. When the time was right, he got the job!
It was a wake-up call for me. If I wanted to move up, I needed to take the reins of my career into my own hands. Since then, most opportunities have come my way through networking – from getting my first people management role to sourcing guests for the Pinkcareers webinars to landing a contract with the Government of Canada for our leadership development program. Networking helped me not only grow as a professional and as an entrepreneur but also make lifelong friends that I met on LinkedIn. I believe networking is the only way to grow in our careers and here are some practical strategies to network both within your company and outside.
Your Network is Your Net Worth!
Porter Gale, author of Your Network Is Your Net Worth, says, "I believe that your social capital, or your ability to build a network of authentic personal and professional relationships, not your financial capital, is the most important asset in your portfolio." It is widely known that 85 percent of all jobs are filled through networking, yet 25 percent of us don't invest any time in networking. Others consider networking a socially awkward exercise of reaching out to strangers, asking for a referral, expecting immediate results, and never connecting with the person again. When, in reality, networking is all about building relationships, sometimes over a period of months, if not years, and having meaningful value exchange when the time is right.
Networking the Right Way
Like every other skill in life, networking with ease and grace requires practice. Follow this five-step process to network the right way:
1. Make a Plan
A goal without a plan is just a wish. If you are serious about getting good at networking, start with a plan. With whom do you want to strengthen your relationship? Which new relationships do you want to build? You can create a simple networking tracker in Excel, listing the names and contact information of people you want to connect with, what frequency you want to meet them, and any notes from your last connect with them.
2. Put Aside the Fear
Often fear gets in the way of networking, especially when we are trying to reach out to senior leaders and people we consider "important." It is fear of "What will they think of me?" or "They will not meet with me." Stop self-rejecting! Remind yourself that most people like thoughtful outreach, sharing their experiences, and helping more often than we think.
3. Get to Action
It's time to get to action. Send the connection request, make the call, and ask for a meeting – face-to-face, if possible. According to HBR, a face-to-face request is 34 times more successful than an email, and sales executives swear by the importance of in-person meetings for closing deals.
4. Follow Up
When you meet with someone, either virtually or in person, note one or two takeaways from the meeting. Afterwards, follow up with a personalized thank-you note about what you discussed or learned, and make time to keep the dialogue going.
5. Debrief
John Dewey famously said, "We do not learn from experiences; we learn from reflecting on experiences." Debrief after a networking connect: What went well? What assumptions did I make that were right and what were wrong? What can I do better next time?
Where to network
Here are seven practical ways to grow your network both within your organization and outside.
1. Leverage Everyday Meetings
The beginning of a meeting is an excellent opportunity to do some rapport-building. If you know a senior leader with whom you want to break the ice is joining the call, be the first one on the call. It's akin to arriving five minutes early in a meeting room and grabbing a chair next to the senior leader. For virtual meetings, I like to take cues from other people's backgrounds to make small talk about non-work-related topics like family, sports and other interests.
2. Schedule (Virtual) Coffee Chats
Want to meet someone new? Request a coffee chat, or a virtual one, to expand your network beyond geographies. A coffee chat requires less commitment than lunch and affords greater flexibility for the other person. Look out for other team's wins on your company's internal website and use that in your introductory email to show you have done your research.
3. Form a Networking Pod
Form a networking circle with people who share similar interests or backgrounds. At Amazon, I am part of a networking pod of six women who previously worked in the oil and gas industry but are now in completely different roles. Connecting only once a month with this group has allowed me to learn about six new job functions within the company and build a network I can rely on when I explore new opportunities.
4. Serve in Leadership Roles in Professional Networks
There is no better way to grow your network and leadership skills than to serve on the working board of a professional network. Start small by volunteering for a network that aligns with your values and work your way up. Serving in leadership roles with professional committees has offered me unparalleled opportunities to network with peers from other organizations and influential leaders from within and outside my organization.
5. Leverage Your Manager's Network
The chances are that your manager, by virtue of their position in the organizational hierarchy, may already have a relationship with the senior leader you are trying to connect with. Don't hesitate to capitalize on your manager's network and ask them to make an introduction for you.
6. Attend Conferences and Meetups
Conferences and meetups are a great way to expand your network with like-minded people. Instead of focusing on talking to as many people as possible during these events, I like to focus on having genuine conversations with only a few. Also, during talks or panel discussions, instead of being a mute spectator, I always ask questions, and later use that as a way to make a connection request on LinkedIn.
7. Become a Public Speaker
Public speaking is a great skill to have and an even better way to expand your network. I originally started the webinar series on Pinkcareers to improve my public speaking skills. However, it ultimately resulted in me growing my network with 25 amazing women, several of whom have now become friends, mentors and even sponsors.
Good networking is a flywheel – you grow a strong network by building genuine relationships with people and then leveraging those relationships to expand your network further. A strong network will result in new opportunities, partnerships and accelerated career growth. So, what are you waiting for? Quit reading and start networking!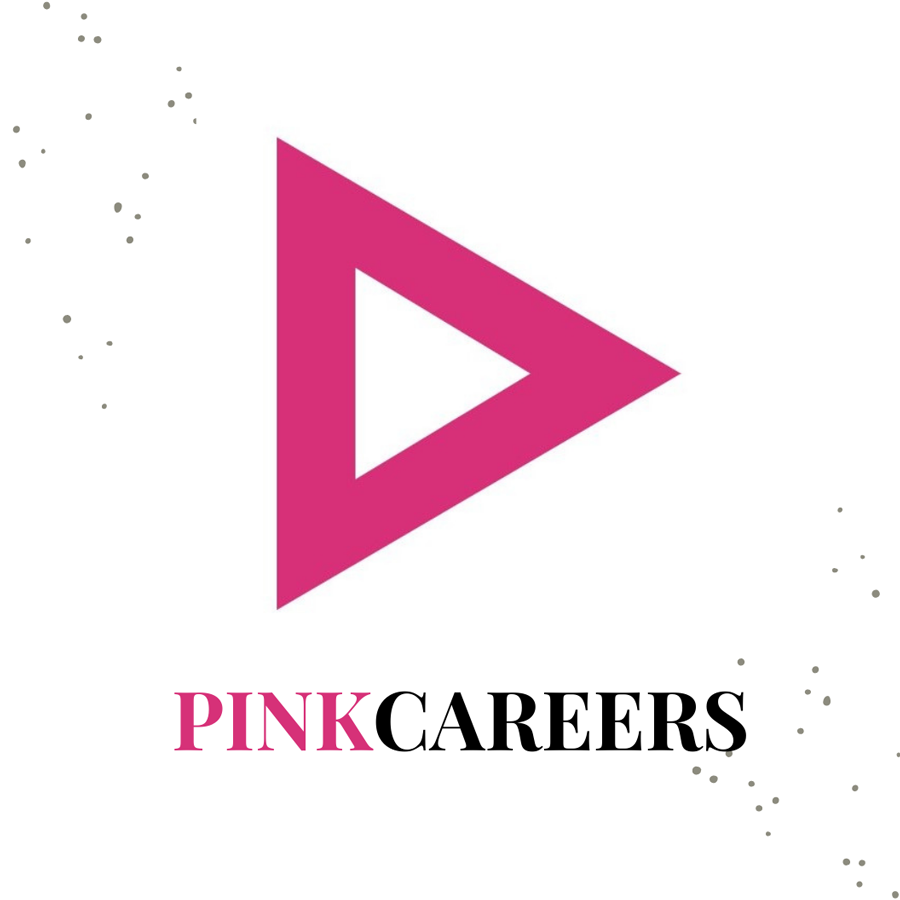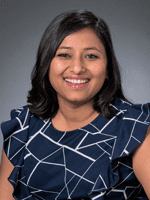 Richa Bansal is a seasoned professional with a decade of experience in strategy, operations, engineering, supply chain and management. As one of the only women in the room for most of her career in the oil and gas and IT industries, she has seen first-hand the struggles of young professional women as they navigate the corporate ladder.
Bansal founded www.Pinkcareers.com so that women can get access to career development and coaching through a learning format that is flexible, effective and meets the needs of modern working women. Pinkcareers offers leadership programs and career development training for early-career talent so they can accelerate their career growth.
Bansal earned a bachelor's from IIT Delhi in India, a master's from Purdue University and an MBA from Rice University. When she is not working on Pinkcareers, she loves to travel the world with her husband and two little boys. Email: richa@pinkcareers.com; website: www.pinkcareers.com.
3 Ways Technology is Going to Shape the Oil and Gas Industry
Free to Download Today
Oil and gas operations are commonly found in remote locations far from company headquarters. Now, it's possible to monitor pump operations, collate and analyze seismic data, and track employees around the world from almost anywhere. Whether employees are in the office or in the field, the internet and related applications enable a greater multidirectional flow of information – and control – than ever before.