I recently returned from a month-long culinary trip to the country of Georgia. In the lead up to the trip, people quizzed me about my itinerary and my plans, and were often surprised by my answer that, while I had some concrete plans, much of it was up in the air. I'm familiar enough with the unpredictable nature of these types of extended trips to protect those possibilities that just aren't visible until you're in-country, and I'm confident enough in my capabilities to know that I can handle whatever unforeseen situation crosses my path. So, I structured my trip with enough scaffolding and safety nets to ensure a productive journey, but left swaths of open space to allow for spontaneity and the freedom to embrace opportunities as they arose. Just like planting a garden, some things will take off, and some things will struggle, but we leave room for growth and the occasional mid-season seedling gifted from a friend or neighbor.
In many ways, this trip is a model for the existence I've crafted following a two decade career in the energy industry. I've intentionally structured my life in a way that allows me to prioritize the most important elements, but also to make room for unexpected opportunities to flourish.
While my career path has been nonlinear, I have been quite clear on both my purpose and my passion throughout the entirety of my adult life: My purpose is to tackle inequality and help individuals achieve their potential, while my passion is food and feeding people. One is my driving force and my North Star. The other reinvigorates me and sustains me.
My protracted career transition really started in 2016 when I was working offshore in Angola and approaching the end of a three year assignment. Normally, when I'd buckle into my four-point harness on my way to or from work, I'd do a little mental check-in on life. If this bird went down, would I feel satisfied with the progress I'd made in life? The answer was always yes… until it wasn't.
One day, following a series of fatal helicopter crashes in the industry, the question felt more relevant than ever and I realized as I fastened my harness that my answer had flipped from "yes" to "no." There were things I needed to do. I wanted to create a support structure for those who'd struggled like I had, isolated and trying to forge their leadership style in a vacuum without role models. I wanted to reinvest in my own development and go back to school. I'd recently gotten engaged and I wanted to know what it was like to fully unpack a suitcase and have a daily routine with my partner. There were suddenly so many things that I felt I needed to accomplish and experience in order for my answer to be "yes" again.
When I informed my employer, bp, that I'd be leaving, they offered a variety of incredible opportunities and options, but none of them moved me closer to my priorities. Because I was clear on what those were, it was an easy conversation for me. In the end, they graciously offered an unpaid sabbatical with the opportunity to lead a research study on gender and career motivations called "Spot the Difference." It was the best of both worlds. During that year, I was able to get Two Piers Consulting up and running, get married, take an incredible honeymoon, start grad school, get my yoga teacher certification, and travel the world. Importantly, I was able to see what life looked like without the structure of offshore life or a corporate 9-5 job. In hindsight, that year was my "pilot program" for independence. When I agreed to return to a full time role at the end of the sabbatical, I was clear that it had to allow for me to finish graduate school and continue to grow Two Piers.
In 2020, in the midst of the pandemic, bp offered severance packages. By that time, I was working in M&A and thriving, so it would make sense to stay put; however, I was still clear about my long term priorities and my purpose. The real question I needed to answer was whether I still wanted to be in a corporate role in five years, and the answer was "no." I'd be disappointed if I never gave myself a chance to fully invest my time and energy in Two Piers (my purpose), and if I never opened up enough space to explore a culinary venture (my passion).
When I shared my plans to take the package, several of my close confidants cautioned me that it was a risky choice. What if it didn't work out? What if I failed? What if I didn't get the package after all, but was internally black-listed for lack of loyalty? These were all risks that I had certainly considered, but a career of identifying, assessing and mitigating risk meant that I knew better than to rely on my emotions. I know about heuristics, and the tricky ways that our brains work when looking at risk. We naturally weigh downside risk about twice as much as upside risk. We also tend to focus on the metrics that are most easily measurable, and those are often what I refer to as "lagging indicators." Salary is easy to measure. Your retirement savings balance is easy to measure. Happiness and fulfillment are much harder to quantify.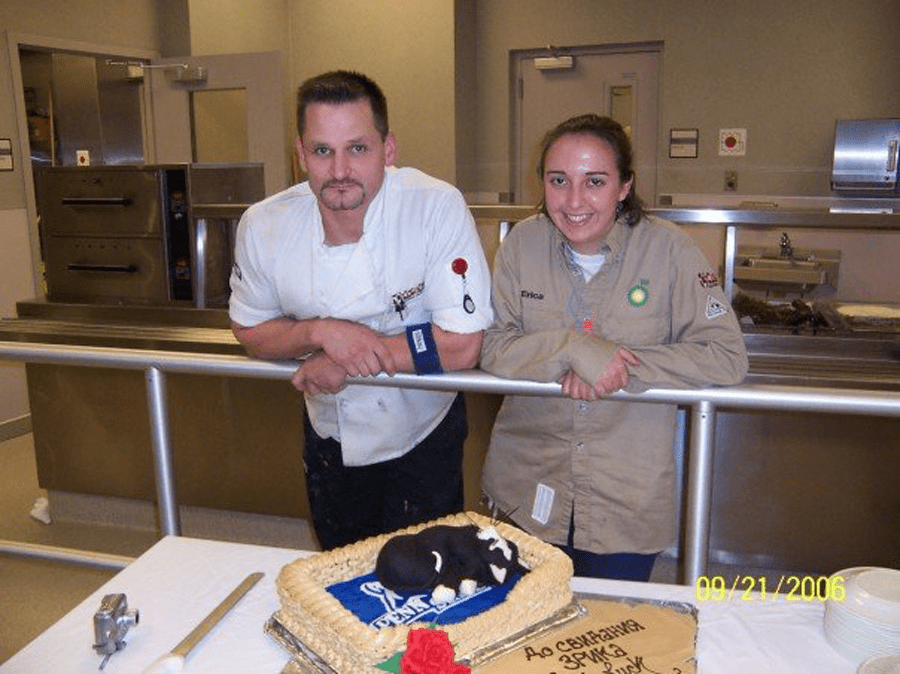 So, how did I make my decision? Rather than disproportionately weigh the downside financial risk based on my emotions, I whipped out a spreadsheet and ranked the elements of my life that are most important to me. In the end, I realized that fulfilling my potential and maintaining freedom over how I spend my time were so much more important to me than financial security. These elements are not distinct. We know that freedom over how we spend our time is inherently tied to our means and privilege, yet listing each separately allowed me to see the tradeoffs I was making.
Ultimately, I decided that the risk of living an unfulfilled life was both a greater probability and of greater impact severity than the risk of financial instability. I knew that the package bp was offering could minimize my financial impact and maximize my chances of success with Two Piers and, if I didn't decide to take the leap during such favorable conditions, then the time would never be right, and I had to be realistic and put my dream to bed. The thought of letting my dreams die once and for all was enough to spur me to a decision.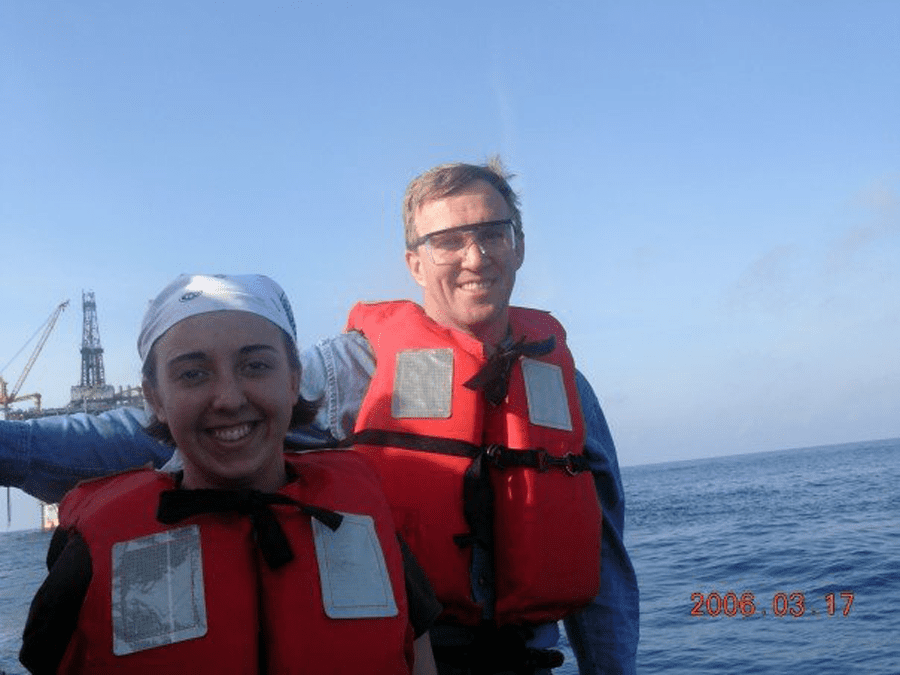 And while we can never know what awaits us down life's various untaken paths, I do know that these past two years have been some of the best of my life. We were able to relocate to New England, where we are closer to family, to the water, and to nature's metronome of seasonal change. As I write this, I'm looking out over the Kennebec River at the bald eagles and incredible autumn foliage and I am content.
This week, I will hold a benefit dinner for 50 attendees supporting our local hunger prevention nonprofits and we'll be serving Georgian food and wine. I fill my workdays with writing and coaching and working with clients who share my desire and commitment to manifest change in this world.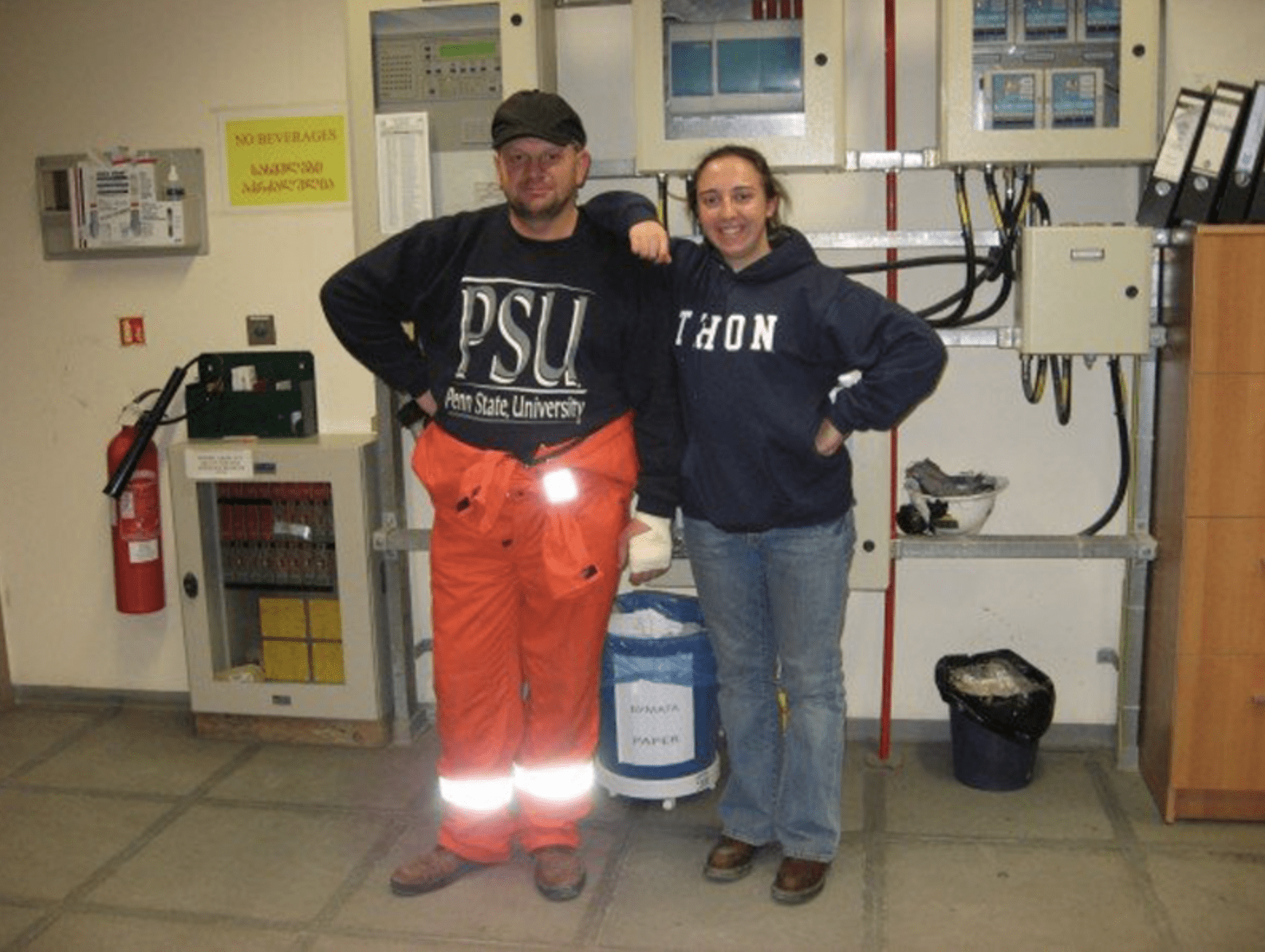 Here are three key takeaways in relation to personal transitions:
Get clear on your purpose and your passion so that you know what direction you want to be headed, and you understand what replenishes you. There may be switchbacks along the way. It won't always be a direct, linear route, but you'll be able to tell if you're making progress toward that goal or if you're drifting further away from it.

When making big life decisions, be sure to evaluate the full set of upside and downside risks and tradeoffs. Remember: There is no such thing as a risk-free option, and that includes the status quo.

You won't be able to foresee all the opportunities that can arise, so try to make space to take advantage of them. Have faith that you are capable of handling the associated challenges.
As with any personal story, my experiences and insights certainly aren't universal; they are based on my unique path and perspective. Many of my clients face similar challenges and decisions and, while their answers may be different for each of them, the process is quite similar. Just know that there is no one "correct" path and endless opportunities await no matter which direction you choose.
Headline photo: Planes, trains, automobiles. On the way to work . . . by helicopter. Georgia (2007).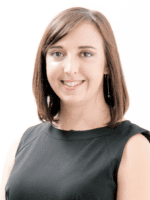 Engineer by trade. Diversity, equity and inclusion professional by choice. With a successful two decade career in the international energy industry, and having been one of the few women in her field, Erica D'Eramo has made it her life's work to create diverse, inclusive and equitable workplaces through research, best practice and lived experiences. She is passionate about reconciling the academic perspective with practical application to enable organizations to elevate their DEI efforts and change the workplace landscape through those activities with the greatest impact. In 2016, D'Eramo founded Two Piers Consulting to support under-represented communities in the workforce, and provide companies with the tools and strategies to effectively create and grow truly diverse and inclusive workplaces. She holds a Bachelor of Science in Mechanical Engineering from Penn State University, and an Executive MBA from University of Texas at Austin. www.twopiersconsulting.com
3 Ways Technology is Going to Shape the Oil and Gas Industry
Free to Download Today
Oil and gas operations are commonly found in remote locations far from company headquarters. Now, it's possible to monitor pump operations, collate and analyze seismic data, and track employees around the world from almost anywhere. Whether employees are in the office or in the field, the internet and related applications enable a greater multidirectional flow of information – and control – than ever before.