It's the age-old question that women deal with: How do you manage work/life balance, or work/life integration, while trying to be great at both? How can you be present at one without shortchanging the other? Mitra Kashanchi believes it is a combination of several intentional behaviors: setting boundaries, understanding your vulnerabilities, having a keen desire for continual improvement, and having a symbiotic support system that is sensitive to the needs of all its members.
Kashanchi is a wife of 35 years and has two daughters, both alumni of the University of California, Los Angeles (UCLA), an institution of higher learning with a 12 percent acceptance rate. In 2012, she became the first female refinery operations manager for Chevron in its 165-year history, and the first foreign-born general manager to lead a refinery for Chevron. She now heads a global business as president of Chevron Chemicals, where she guides a 2,000-person global workforce leading Chevron's interests in the chemicals industry. Her scope includes additives, specialty chemicals, and licensing for any technological advancement in fuels additives through Chevron Oronite technology centers worldwide. She also oversees the relationship with ChevronPhillips Chemical Company, a joint venture between Chevron and Phillips 66.
Leader, mother, wife. Yes, you can have it all. But you can't do it alone.
"The best way to predict the future is to create it." – Abraham Lincoln
Born in Iran, Kashanchi's interest in chemistry was piqued when a beloved high school teacher made chemistry fun. She entered Shahid Beheshti University in 1984, launching her journey of continual learning and improvement. Her parents, in an early manifestation of her support group, sent her to California State University, Long Beach, where she would attain a master's degree in physical chemistry. Kashanchi completed her degree and was hired as a chemist by Chevron on the last day of graduate school at a career day event.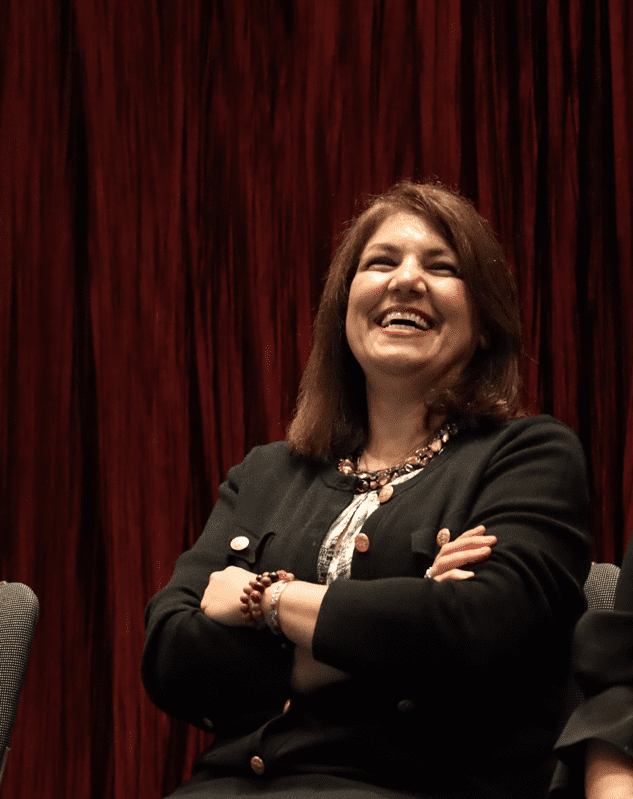 As is common with young, talented, recent college graduates, Kashanchi believed that if she kept her head down and worked hard, her efforts would be recognized, and opportunities would materialize. Instead, she continued as a chemist for eight years. To advance, she learned, she would have to advocate for herself.
"My career started when, after working eight years as a chemist, I went to a technical manager and asked, 'Is there a place in the engineering department where a chemist can contribute?' The manager's response? 'I don't think so.'"
Six months later, an opportunity surfaced when the same technical manager shared with a hiring manager that Kashanchi had inquired about a position. "That's how it all started. I just asked a question. That job opportunity inspired me to go back to school. Self-advocacy is something I encourage others to do. It means sharing your capabilities and your interests. Don't assume someone will discover you. Make sure that you openly advocate for the opportunities that you can contribute to; articulate how you can add value to the business. Share your aspirations with your mentors, your sponsors and your network."
Recognizing that the oil and gas industry encompassed roles beyond energy, she went back to Cal State for a bachelor's degree in chemical engineering. "I really wanted to understand how chemistry plays a crucial role in every industry that we touch – in pharmaceuticals, in material science, in energy. Be a committed lifetime learner in every position, and don't be afraid of saying, 'I don't know but I can learn.' Step out of your comfort zone. Many of the roles that I have taken, I didn't know anything about, but I surrounded myself with a "council of Yodas" to guide me."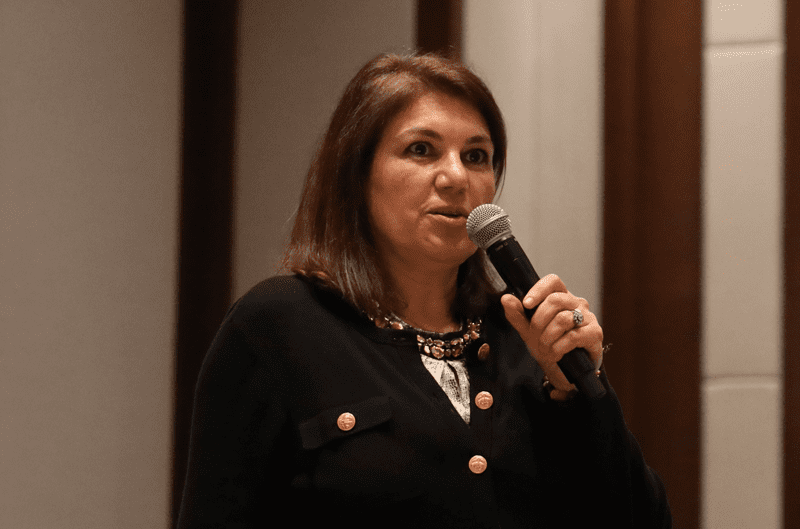 That chemical engineering degree opened the door to technical, operations support, and maintenance support positions, areas that were essentially closed to women. She encourages creating your own future by taking the jobs no one wants, which, in turn, prepares you for jobs that few are qualified to do. Currently, only six percent of refinery operators are women. "Go for the positions that nobody wants and push yourself to learn."
"Surround yourself only with people who are going to lift you higher." – Oprah Winfrey
Raising a family, working full time, and continuing her education was a team effort. "If you ask my mom," Kashanchi says, "my Chevron career belongs to me and my husband because I had his support throughout. Many of my jobs required me to go to the site at ridiculous hours. I would leave the house at 4:00 in the morning and my husband would cover those crucial morning hours with our daughters. Other days, I had to stay at work long after the traditional workday ended because of some emergency or [an] operational issue. Again, my husband would be the one to pick up our daughters from school. I think committing to a career is a family decision. It's not one person's decision. Any decision we make about each other's careers, we make together."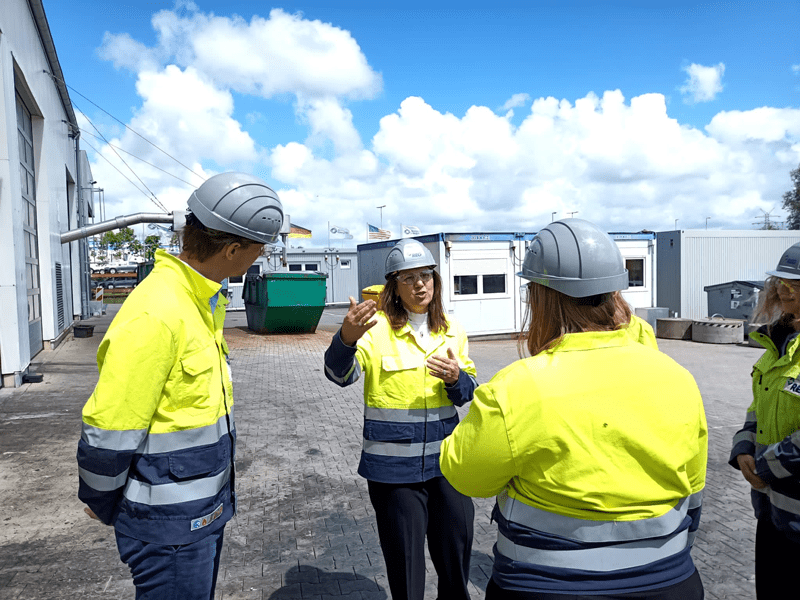 But having an understanding partner is just part of the equation. Working parents, particularly women, wear societal and often self-generated expectations to prioritize home over everything else. Ninety-eight percent of currently married men aged 15–49 are employed. But only 32 percent of currently married women aged 15–49 are employed. This reinforces the notion that marriage encourages traditional gender roles. There is an expectation, even among women, that they should bear the burden of domestic and caregiver roles, even if they work full time. "Women get caught in that circle of guilt. When we're at work we constantly think about home and what we may have left undone. And when we're at home, we keep thinking about work deadlines, milestones and our people."
Intentionality is the key. Kashanchi continues, "I eliminate that guilt by saying when I'm at work, I'm going to work hard. I'm going to focus hard, and I'm going to deliver. When I'm at home, I'll cook for my family, I'll take my girls to basketball games, for example. I'm at every game, every event. And when I'm there, I'm there. I'm focused on them, and they can feel my presence. So, I got to where I wasn't feeling guilty at home, and I wasn't feeling guilty at work because I was giving 100 percent to both."
"Surround yourself with people who fight for you in rooms you aren't in." – Unknown
Too often, successful women are assumed to have made it to the top without assistance. Comments such as, "She made it by herself, why can't you?" are made. Coaching and mentoring are key ingredients. They are fundamental components to a good career. You must have those support systems to enjoy a modicum of success. But having a sponsor is the real differentiator. Your mentor guides your growth, but your sponsor propels your success. A sponsor has a seat at the table and brings up your name when you're not there and has access to more tables. How do you make sure you have a sponsor?
"I asked," says Kashanchi. "I didn't understand that a sponsor was necessary when I was a process engineer. But once I understood how selection processes worked, how development and career management worked, I was very intentional about asking, "Okay, who's talking about me, and what do they need to know about me, my experiences, my skill set, and most importantly, my career aspirations?" When the technical manager first mentioned her name for an operations role, that was sponsorship. And it changed the trajectory of her career.
Now, as an executive, she pays it forward and takes her sponsorship role seriously. She begins by asking her sponsees to visualize what a successful career looks like, and then she helps them map out the steps to get there. "I ask them to dream about the day you are leaving Chevron, and as you walk out the door for the last time, you can look back and say, 'Good job!' Tell me what that job is and let's map out how to get you there." She invests the time to understand their strengths and where there is room for growth, so that when there is an opportunity, she advocates effectively. But it doesn't stop there. "The sponsor's job is not to stop at "no." It's to find out why that person does not compete now, to understand their gaps, and then coach them on what they need to do to close those gaps." She applies the same intentionality to their career path as she does her own.
"Love yourself enough to set boundaries." – Anna Taylor
It's important to understand what you can and cannot do. Setting boundaries doesn't just happen. You need to communicate your boundaries clearly and with purpose. Kashanchi shares, "I've had some bosses that understand, and I've had some bosses that don't. Their mind-set was, 'I need to get my answer now.' My way of managing that is to first understand their communication style and address that style directly. Communicate with them very early in the relationship and set the tone."
"For example, I've had bosses who expect responses to emails immediately. So, I would sit down and explain to them that that wasn't always possible. I once had an operations job that started early but got me home by 3:00 p.m. I would say, 'Look, from 3:00 to 5:00 p.m., I'm doing homework with my daughters. I won't be able to check my emails during that time. If you are sending an email, and it's between 3:00 and 5:00 p.m., I won't see it. If it's really an emergency, call me."
Often, organizations will try to set boundaries for you – and not in a helpful way. Leaders have been known to deny women assignments that they believe may stress the family dynamic or require them to work non-traditional hours. But in 2012, Chevron offered Kashanchi an opportunity to become the operations manager for its refinery in Burnaby, Canada. The problem was, her husband, Ryan, was managing a successful real estate practice in California.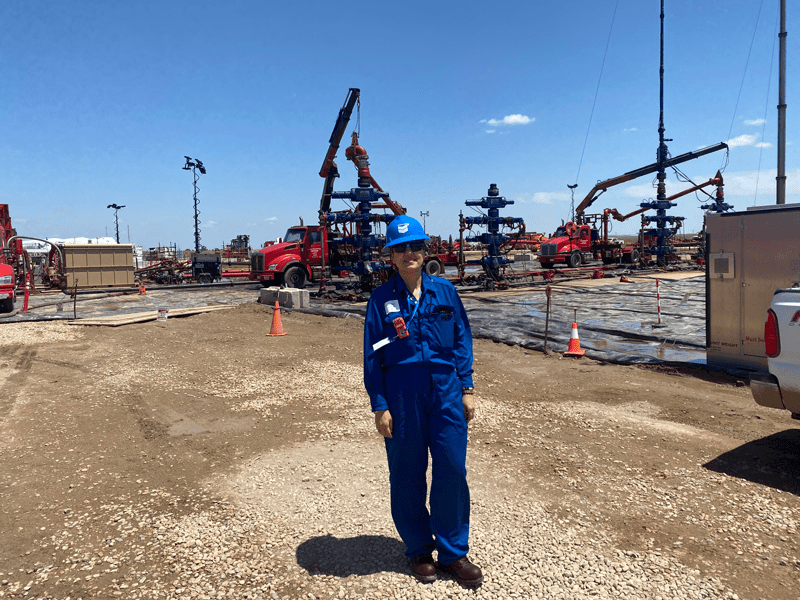 "It was Mitra's opportunity," Ryan says, "but it was a family decision, which included my daughters and my in-laws, who provided additional support. We had very open communications about the pros and cons of every decision." The result? Kashanchi became Chevron's first-ever female refinery operations manager. "My younger daughter moved with me to Canada, and she got her high school diploma there, while our oldest daughter remained in California with my husband. Later, when I moved to northern California, my older daughter came and lived with me, and my younger daughter moved to Southern California to stay with my husband and to go to school. At the end, we would say, 'Are we doing this?' If the answer was yes, there was no looking back. We learned from each opportunity how to adjust for the next one."
"Diversity: The art of thinking independently together." – Malcolm Forbes
Embracing different perspectives was a concept learned early and reinforced often after relocating to the U.S. Kashanchi notes, "One of my first experiences related to respecting differences was watching the 1984 U.S. presidential debates. To see two individuals with completely different ideas standing in front of each other – in front of the world – publicly having a respectful debate was not something that I experienced when I was growing up. That you could have different points of view and express them respectfully was an "a-ha" moment for me."
This was a practical application of diversity grounded in diversity of thought, which was further reinforced after being hired by Chevron. "It was pure luck that I ended up in one of the most diverse teams that Chevron had. It wasn't intentional. We all just happened to be very different from each other. Seeing that just empowered me. On the first day, I realized that I had an accent, but everybody else had an accent, too. I thought differently, but everybody else was thinking differently, too. The work group that I joined in Chevron felt like the United Nations. We experienced different dimensions of diversity, from race to religion, to geography, to sexual orientation. I felt that my ideas would be welcomed, so I found my voice very quickly. That was the other profound realization I had in this company and in this country: How different we were and how empowered we were to engage with each other, to debate with each other, and to contribute."
"I hope that happens for everyone. Immigrants who go to another country, and diverse employees who move to a different organization. The more we make them feel like it's okay to be themselves, the better they will feel about their contributions and their willingness to give 100 percent. Bring your differences and let's find the best way to have a healthy debate. That was the impression that I got from this new culture."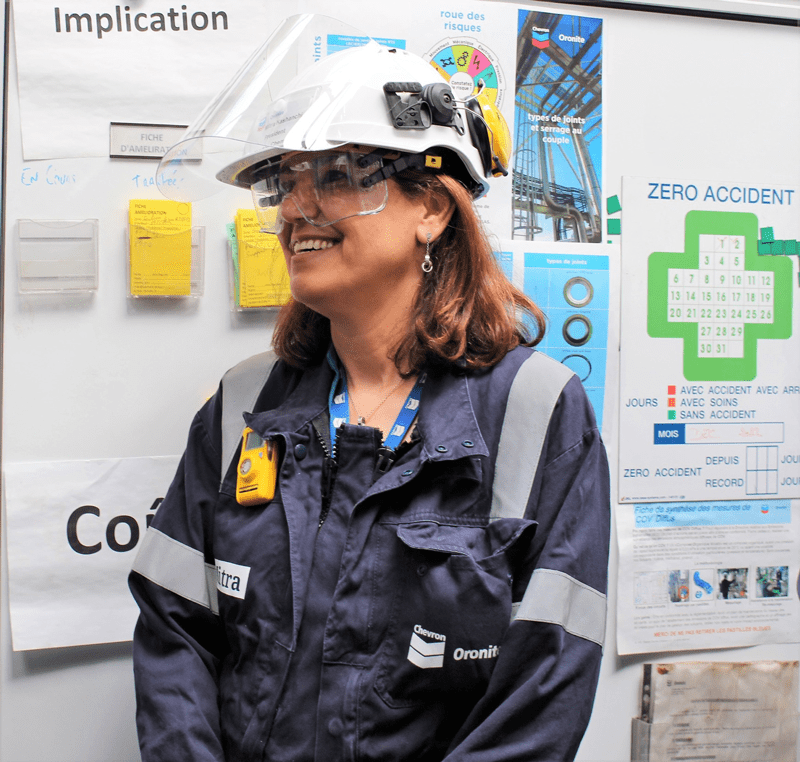 Kashanchi stepped into a diversity journey that was already underway at Chevron. "One of the first Employee Resource Groups (ERGs) that Chevron created was in support of the LGBTQ+ community. This was in the 1990s. For a person who immigrated from Iran, it was an amazing realization that we were really committed to respect each other. Because it's a journey, at Chevron, we will continue to work on our hiring practices. We will continue to work on our promotion and career development opportunities. Our work is not done. But I find it totally energizing that we realize we are still on the journey. I know Chevron is up to the task because it's ingrained in our values. I always say, "Only in this country and only at Chevron, is Mitra's story possible."
Chevron encourages leaders to actively engage with and advocate for others that may identify differently than they do. Kashanchi takes that expectation to heart. She uses her discretionary time to serve as Chevron's executive sponsor to Florida A&M University, a Historically Black College or University (HBCU). And she recently spoke with Chevron's Latino Leadership Academy about culture and leading high-performing teams. "I believe that our diverse employees look to me and say, 'Oh, that is possible,' and they get excited about it."
"Vulnerability is the birthplace of innovation, creativity and change. – Brené Brown
Each career move Kashanchi made meant expanding her technical and leadership intellect, and she developed a comfortable relationship with her vulnerabilities along the way. Her ability to share them accelerated her learning curve. She learned that being comfortable in situations where she is less confident begins by recognizing that those more senior than you in the organization have vulnerabilities, too. "I've always thought business unit presidents have vulnerabilities, so I can have them, too. I didn't know the chemicals business. I didn't know the market. I didn't know the market trends. I surrounded myself with the best economic subject matter experts available to help me understand how petchem economics differ from refining economics. As soon as you say, 'I really don't understand this. Can you explain it to me?,' people want to help. They love to teach you."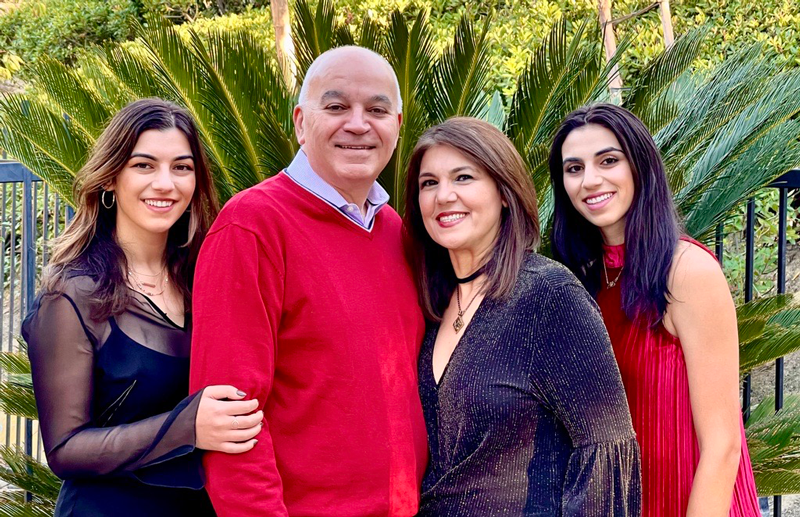 That thirst for knowledge means continued growth. Seeking advice, even from those that report to you, strengthens that relationship because you learn about them in the process. Kashanchi seeks to lead "fairly, firmly and with lots of fun. That's how I think they trusted me and gave me those opportunities."
She was earning that trust at work and at home by demonstrating commitment and being present. Those are the keys to having it all.
As Kashanchi says, "Work hard at work and love harder at home. Care hardest about people the most at both."
Lee Jourdan is Chevron's former global chief diversity and inclusion officer and former vice president commercial and business development for Chevron's IndoAsia and Asia South business units. He has been published by The Harvard Business Review, Washington Post, and interviewed by SHRM and Pulitzer Prize winner Daniel Yergin on DEI. Jourdan is co-author of From Shoeshine to Star Wars and was recognized by Business Insider in 2020 as one of 100 people transforming business in North America. Today, he is a director on the boards of PROS Holdings (NYSE: PRO) and the nonprofit SEARCH Homeless Services, an advisory board member at Pulsely Inc., and Ally Energy, and a special advisor to FTI Consulting, author and keynote speaker.
3 Ways Technology is Going to Shape the Oil and Gas Industry
Free to Download Today
Oil and gas operations are commonly found in remote locations far from company headquarters. Now, it's possible to monitor pump operations, collate and analyze seismic data, and track employees around the world from almost anywhere. Whether employees are in the office or in the field, the internet and related applications enable a greater multidirectional flow of information – and control – than ever before.