Oilwoman: You have been in the mining industry almost nine years, going back to your time as a mining engineer co-op intern in South Carolina. How did you become interested in the mining industry and what persuaded you to pursue it as a degree and a career?
Ruby Sutton: I was born in Freetown, Sierra Leone, a small country in west Africa. Sierra Leone is well known for its vast endowment in minerals which include diamonds, rutile, bauxite, gold, iron ore, limonite, platinum, chromite, coltan, tantalite, columbite and zircon, as well as promising petroleum potential. Mining is an integral part of the nation's economy, and I became aware of that from a young age. Fast forward to my college years, I wanted to and was encouraged by my teachers/mentors to pursue an engineering degree in college but did not know a specific one to go into. So, in my first couple of years at Virginia Tech, I was on track to get into civil engineering but had a change of mind when I met a friend who recommended I pursue mining. Although I had very little knowledge of mining, I was intrigued and decided to get into the mining and minerals engineering program at Virginia Tech. Also, I saw it as a great career that I can embark on not only in the U.S., but also in Sierra Leone. I grew to love mining and this industry has taken me to places I never would have imagined myself going. Although I was born and raised in large cities in Sierra Leone, Nigeria and the U.S., I love that mining has taken me to many small cities and towns. My mining career even led me to a small rural city where I met my husband. Mining is one of the oldest industries in the world and without mining, most items we use in our everyday life would not be available for our consumption.
OW: In 2015, you were chosen Miss Earth, representing the state of Maryland, and your Beauties for a Cause (BFAC) project was "Bridging the Gap: Miners and Environmentalists Must Work Together for Mother Earth!" Please tell us more about the project. What were your ideas or proposals for getting miners and environmentalists to work together and find common ground? Also, tell us about your two interests – pageants and mining – which would seem to be worlds apart!
RS: As a mining engineering student at the time, I wanted to have a platform that was connected to my personal experience. Several contestants in the past and at the time had platforms that were against mining, so I decided to use my platform to educate and have open dialogue about these two important topics. In addition to blogging as well as radio and TV interviews promoting my BFAC platform, one of my initiatives was a school tour. I visited several schools across the state of Maryland educating children about mining, the importance of the industry, as well as how we can be good stewards of the earth while we live in it. I was intentional about sharing why mining is still relevant and the current practices of the industry, such as reclamation, as well as the economic and financial benefits to communities.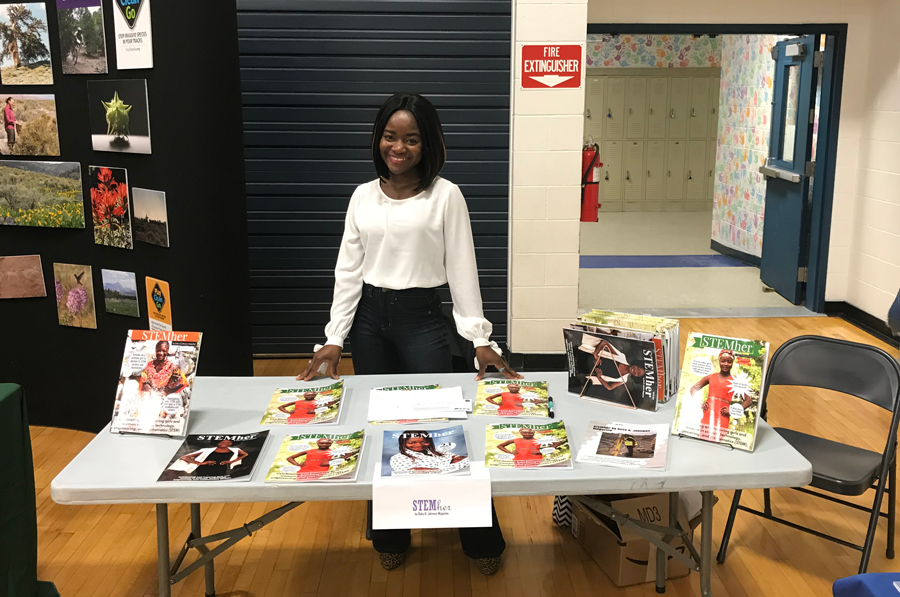 The first pageant I competed in was Miss Sierra Leone USA, in 2012, which I won. I decided to participate in this pageant to serve the Sierra Leonean community in the United States as well as back home in Sierra Leone. I knew this pageant would give me a platform to be an ambassador for Sierra Leone and the U.S., as well as promoting the recruitment and retention of girls and women in science, technology, engineering and mathematics (STEM) fields. When I competed in pageants, I was intentional about having a platform that was personal, so I chose causes that are relatable and that I can represent to the best of my ability and experiences. I graduated with a minor in women's studies leadership and have always been passionate about empowering girls and women, so I used the platform that pageants gave me to make a difference. I wanted to use each crown for a cause that would be unconventional and dare girls, women and the youth to go beyond. My personal motto is "reach for excellence and nothing less," and that is what I wanted to convey every time I spoke when I wore every sash and crown as a titleholder. Regardless of how conflicting ideas and topics may be, I always dig deep into finding ways to reconcile and find the common ground in issues.
OW: You have worked in the mining industry for a number of years now and are currently an open pit mining engineer. How do you reconcile mining, which is seen as environmentally destructive, with your obvious passion for preserving and protecting the earth and its environment?
RS: I currently work as an environmental engineer at a gold mine. With my degree in mining engineering and love for the earth, I often find more similarities than differences with mining and environmentalism. One of the first things I learned in college as a mining engineering student was that if something is not grown, it is mined. Mining is part of our everyday life and even though some folks are against some practice, they reap benefits from it every day. The laptop I am using to type my responses was made from several minerals that were mined such as gold, silver, aluminum, copper and many more. If we look around our house, we are enjoying the benefits of mining: our glass windows were made from silica, interior walls from gypsum, insulation from feldspar, foundation made with limestone and then there's fluoride which is in our toothpaste. As an environmental engineer, my job is to make sure that my company is environmentally responsible as it mines each day and that we comply with environmental regulations that have been put in place. As a Christian, I know that God has put us on earth for a purpose and we must be good stewards of where we live. That is why we must do our best to protect the environment and have an earthly home that is conducive to us and generations to come.
OW: You founded STEMher Magazine, which highlights women across the spectrum of STEM fields. What is your goal and mission for the publication? Is there one women's story in particular that has stayed with you over the years?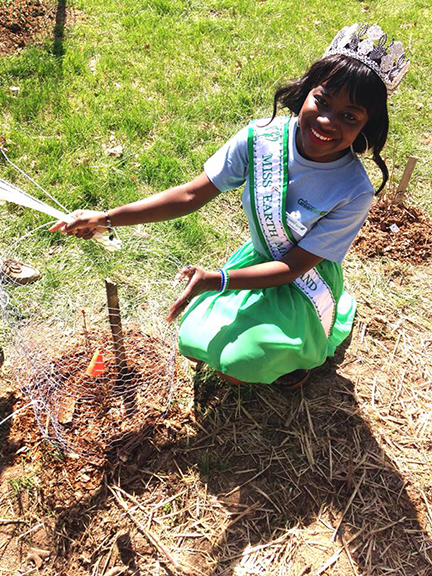 RS: When I was eight years old, living in Nigeria during Sierra Leone's civil war, I remember one of my teachers asking our class what we wanted to be when we grow up. One of my classmates said she wants to be an engineer. At the time, the only image I saw of an engineer was a man and I thought she was so silly to think that a woman can be an engineer. I created STEMher Magazine for the purpose of visibility, representation and education. I want to have the magazines in the community so that young girls can see women who are in STEM careers and can be empowered to pursue similar or other STEM opportunities. I do not want girls/women to disqualify themselves from a career track based on their sex. I want young girls to see women who look just like them or have similar backgrounds who are in STEM educational programs and know that they can do it, too. I created STEMher Magazine for girls/women in STEM programs and careers to share their stories and journey so that it would help that reader who does not know what path to take and give them guidelines on getting started on their own journey, regardless of their age, ethnicity and/or socioeconomic status.
I love being a woman in STEM, but I have always had a love for the arts; for me, my non-STEM outlets were dance, music, pageants and theater. So, a question I ask each of them is, "What other skills and/or passions do you have that are not STEM-related?" Their responses always stand out to me because those skills and passions are usually integral in helping them be the phenomenal STEM girls/women they are today. I am a great public speaker and advocate for STEM today because of my artistic background. I am a firm believer in being a well-rounded individual, so I love when women/girls share their interests outside of STEM. Since I published the first issue of this magazine, I have been blessed to share the stories of more than 70 women and girls from across the world and each story has resonated with me in some way.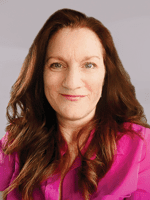 Rebecca Ponton has been a journalist for 25+ years and is also a petroleum landman. Her book, Breaking the GAS Ceiling: Women in the Offshore Oil and Gas Industry (Modern History Press), was released in May 2019. For more info, go to www.breakingthegasceiling.com.
3 Ways Technology is Going to Shape the Oil and Gas Industry
Free to Download Today
Oil and gas operations are commonly found in remote locations far from company headquarters. Now, it's possible to monitor pump operations, collate and analyze seismic data, and track employees around the world from almost anywhere. Whether employees are in the office or in the field, the internet and related applications enable a greater multidirectional flow of information – and control – than ever before.