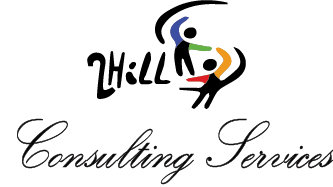 I started my career in energy as a student at Texas A&M University in College Station, Texas. Like most people, I was exposed to my profession while studying and learning the skills I would need to excel. While I was a student, I got a part-time job working in the petroleum engineering department. My job as a "runner" allowed me to interact with the faculty outside of class. One of our faculty members was a Girl Scout troop leader and, on hearing this, I asked if I could join her as a co-lead. This led to a crowning moment as a petroleum engineering student: organizing my fellow SPE student members to apply their skills to help someone in need, namely the Girl Scouts of Brazos Valley. The "Aggie Bridge Day," as we called it, not only repaired a bridge for the camp, but exposed the girls in my troop and others to the wonders of STEM careers.
That same year, I was the chairwoman for the high school conference that my campus SWE chapter sponsored, which was an opportunity to expose hundreds of Texas youth to careers in engineering (something I wish I had had). My collegiate involvement was the beginning of a life of intersecting my passion for giving and my problem-solving skills as an engineer.
Thankfully, I found a mentor in Paula McCann Harris, who modeled what STEM mentoring and community service would look like throughout my career. I met Paula when I was attending an SPE conference as a junior in college. After hearing rumors that the first African American petroleum engineering graduate from Texas A&M was in the building, I knew I had to meet her. I scoured the George R. Brown convention center in Houston on a mission to find this wonderful unicorn. She was an engineer at Schlumberger, and just seeing her affirmed that I could do what on many days felt impossible. Our "chance encounter" led to an internship with the oil field services giant, which opened the door to a career that became the intersection of field operations, IT and talent development.
The early days of fracking in South Texas didn't lend themselves to much time to serve the community. Between 4 a.m. wake-up calls and days on the road as the traveling high pressure-high temperature (HPHT) specialist in the area, there just wasn't time. Moving to Alice, Texas, immediately after graduation, then spending the summer in training in Tulsa, Oklahoma, then back to Alice, left me too transient to make a difference. But as soon as I got the call from Sugar Land (the Schlumberger headquarters just outside of my hometown of Houston), I knew that I could get back to helping in my community while also advancing my career.
They needed an engineer with strong presentation skills to head up the development and implementation of the new database. Thankfully, the database I created in my spare time served as proof of my eagerness to develop that skill set, and my ability to work cross-culturally with my crew, clients and vendors would also prove beneficial. After deploying across North America, I was then responsible for the global implementation of multiple applications.
While my new position didn't have long days at the wellsite, it was still very intense. These high-profile change initiatives required lots of travel and some late nights. I soon realized I didn't have an abundance of time to dedicate to planning a high school conference, serving as a Girl Scout troop leader, or any of the number of community involvement initiatives I had envisioned for myself. So, I did what I could and made ripples instead of waves.
The early foundation of service, especially in STEM, came alive when the IT team I was on, headed by another woman pioneer in energy, Vallerie Parrish-Porter, adopted a school. We arrived with tools to upgrade their data lines, computers to configure, and tutors to help teach students and teachers how to leverage their new computer lab. My schedule didn't afford me the chance to help plan the event like the Aggie Bridge Day, but I was reminded that volunteering for a few hours was just as important as being on the planning team. It was during that time that I learned to lead change with a combination of critical thinking and compassionate leadership, what I would later call "Leading Change the Ms. Engineer Way®."
The most valuable STEM initiatives meet students where they are and lead them to where they desire to go (which is often a place they hadn't imagined), providing access to resources they didn't have and teaching them how to use them. I was able to encourage even the most discouraged students to pursue a STEM career, using the same change leadership techniques that I used to teach oil field supervisors to enter their well treatment data into a database. Community STEM initiatives provide inspiration and information, a combination that leads to action far beyond that from being told.
This is especially essential for closing the opportunity gap in underserved communities, in particular in communities of color. Because I am an African American woman in STEM, I have found that even when a school program focus isn't STEM, my participation created representation. In my years of service, I've had the privilege of sharing the benefits and contributions of a STEM career with hundreds of children, youth and young adults. One volunteer hour at a time, one program at a time.
---
What's Your Catalyst?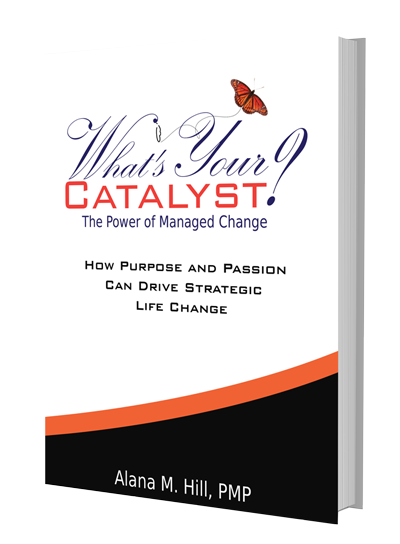 Ten years into my career with Schlumberger, my international travels led me to West Africa, and I was forever changed by the experience. The ripples that I once made were replaced with thoughts and memories, overshadowed by my career and work priorities.
I knew I needed to rededicate myself to my discovered purpose.
Your unique purpose is the reason why you are here; it's what you were designed for. It will define who you are, drive what you do and determine the contributions you make to the world. It may prompt you to do things completely differently, or it may encourage you to achieve smaller, incremental improvements in your being. As you navigate the stages of growth in your life, knowing your purpose will help you create the vision statement that you need to effectively implement and sustain change in your life.
---
Exercise – Ask yourself, "Am I doing what I was engineered to do? Am I living out my purpose?" Write down your life and career highs and lows to uncover your passions.
---
Excerpted with permission from What's Your Catalyst? The Power of Managed Change: How Purpose and Passion Can Drive Strategic Life Change by Anita M. Hill, PMP.